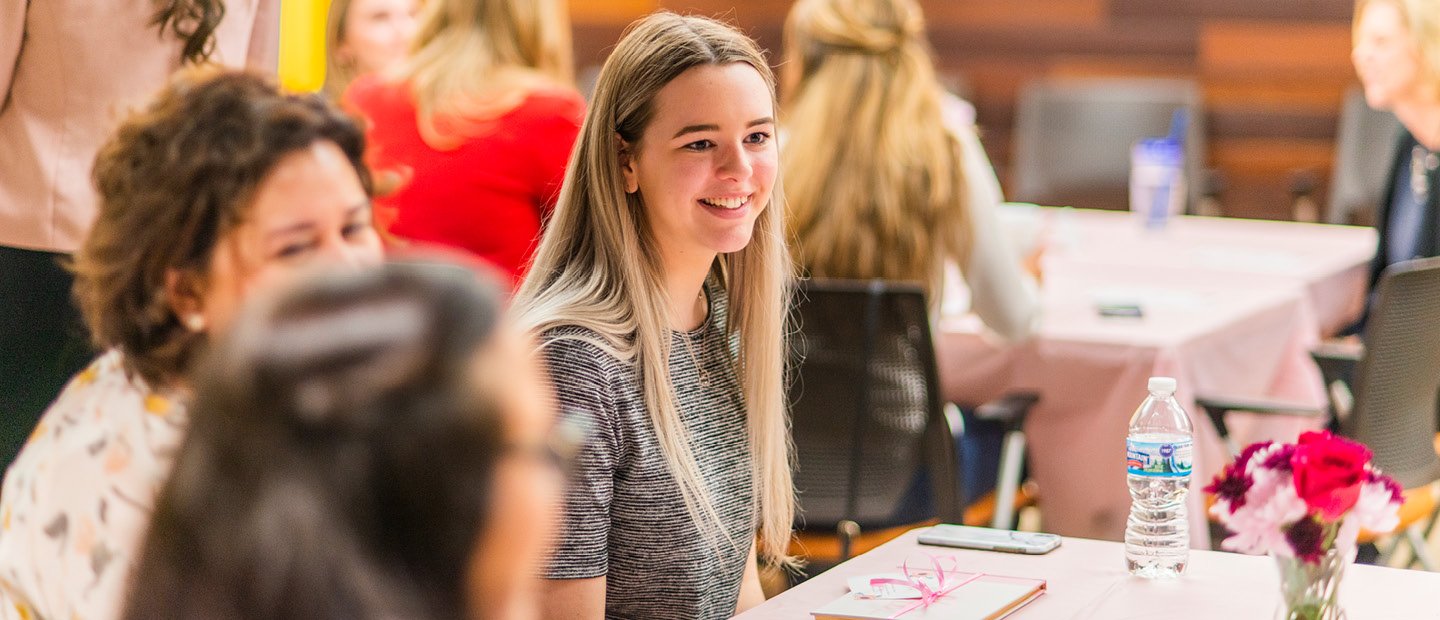 Women's Leadership and Mentor Program
The Women's Leadership and Mentor Program at the Oakland University School of Business empowers female-identifying students with access to professional role models who can offer valuable perspective and inspiration to students as they navigate from college student to business professional.
The program runs during the academic year, beginning with a kick-off in early fall and a luncheon in spring. Between those two events, mentors and mentees meet once a month in the format that works best for the pair. Meetings can be in person, by phone or video call. Students participating in the program will have additional opportunities for leadership and personal development. Activities and discussions might include job search and interview advice, resume review, job shadowing or whatever the pair determines best meets the needs of the mentee. The goal is for the student to develop confidence and cultivate a resource as she graduates to her first professional position.
Student learning outcomes include:
Learn how to build an effective professional relationship.
Set goals for personal, professional and leadership growth.
Learn how to ask for and receive feedback.
Increase one's self-confidence and potential as a leader.
School of Business Administration
Elliott Hall, Room 427
275 Varner Drive
Rochester, MI 48309-4485
(location map)