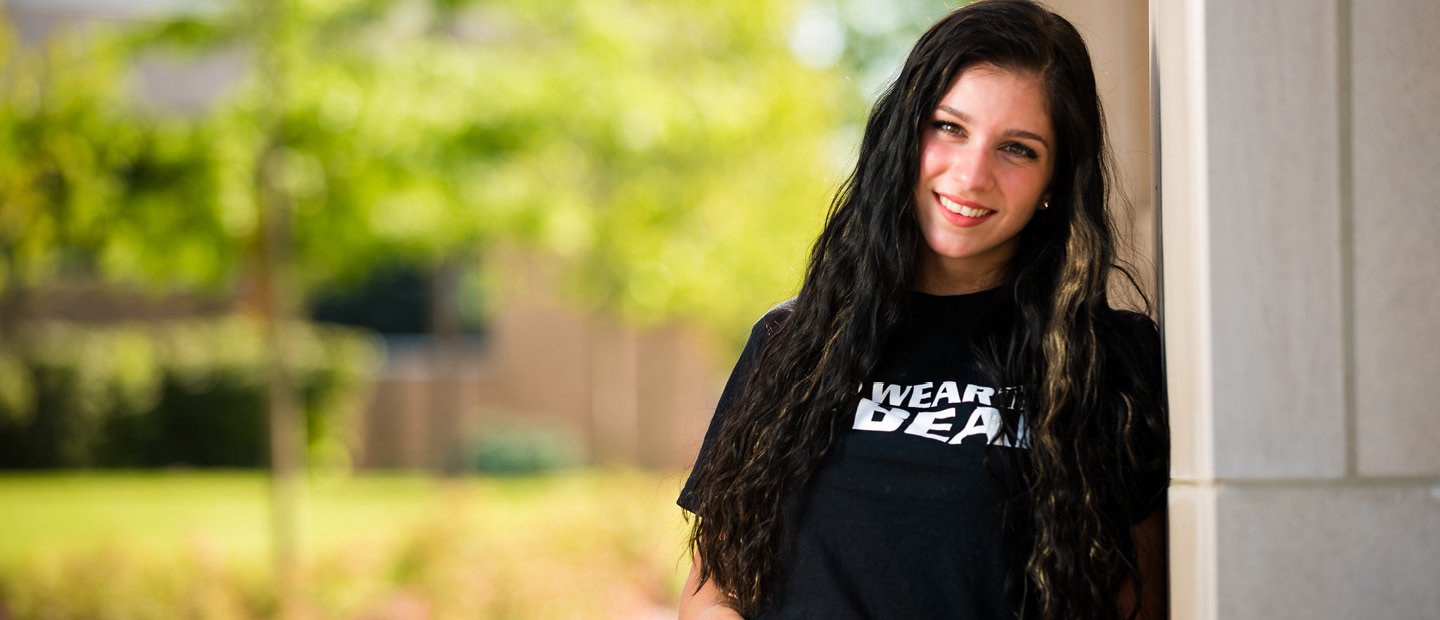 Faculty, Staff and Retiree Giving
Payroll DeductionGive OnlineFun OUFD Details
Join us for the OUFD
October 23 - December 8, 2023
Many reasons, one OU!
The OU Fund Drive (OUFD) is an annual effort supported by the dedication of faculty, staff and retirees - Oakland University's closest allies. Giving sets us apart as leaders striving to make a difference for our students and furthering the work we do.
Did you know:
OU is a nonprofit organization and relies on donor support to keep education within reach and offer the programs on which we pride ourselves.
Many students receive scholarships that help ease the financial burden of a college education. Others participate in student organizations, research and other activities that benefit from donor support.
Tuition alone only covers around 81% of the cost to educate a full-time student. Donors like you help fill that gap.
You can give to your own department or area to help your work go further.
Ways to Give
You may direct your gift to the program(s) of your choice - see the List of Funds page for a complete list. For more information, contact us at (248) 370-4504 or giving@oakland.edu.
Online / Credit Card

Giving online with a credit card is quick, easy, and secure. Make a one-time gift to the fund of your choice, or set up a monthly, bi-monthly or quarterly pledge payment. 
Payroll Deduction
Online Payroll Deduction is one of the fastest, easiest and most convenient ways to make your gift. With the Online Payroll Deduction form, you are able to:
Establish the total amount of your payroll deduction
Pick pay period to begin your donation
Donate to multiple funds
Select the ongoing payroll deduct option - you can "set it and forget it," and there are no annual forms to fill out. Cancel or modify your deduction at any time.
Mail
To request a printable donation form, contact giving@oakland.edu. Donations can be mailed to:
Oakland University
OU Fund Drive
Frances M. Moceri House
3151 University Dr.
Auburn Hills, MI 48326
Planned Gifts

Looking to leave a legacy at OU? For a printable statement of philanthropic intent, please contact giftplan@oakland.edu. Planned gifts include bequests, IRA rollovers, and charitable gift annuities. Contact us for more information.
Competition
Top Five Funds
This competition, based on the number of donors, will award $5,000 to each of the top five funds receiving the greatest number of donors:
The top five funds in 2022 were:
    1. Meadow Brook Hall Gifts and Donations (35122) - 107 donors
    2. Grizzlies Food Pantry (31081) - 93 donors
    3. Golden Grizzlies Champion Fund (34254) - 87 donors
    4. OUWB School of Medicine Scholarship Fund (30228) - 65 donors
    5. Organic Farm Gifts (30327) - 48 donors
This year, we'll also be adding prizes for funds placing sixth through tenth.  Prizes will be descending for each place ($4,000, $3,000, $2,000, $1,000 and $500).  Here are the sixth through tenth place funds last year:
    6. CAS SMTD Student Opportunity Fund (30391) - 42 donors
    7. Student Emergency Fund (30388) - 36 donors
    8. Future Heroes Scholarship Fund (32524) - 28 donors
    9. iPause Mental Health Program Fund (DIMHP) - 26 donors (tie)
    10. CAS Finish Line Scholarship Fund (31515) - 26 donors (tie)
*in the event of a tie, the prizes will be split; in this case, #9 and #10 would split the $1,000 and $500 for a total prize of $750 each
Participation

The official OUFD Campus Competition is underway! Top units by percentage in both a large unit category and a small unit category will be crowned champions with a traveling trophy.
Participation will be calculated based on full time employees who give. Part time employees will count as a sort of "extra credit," adding to the numerator and the denominator. 
Example: A department has 10 full time employees and five of those give - that's 50% participation (5/10); the same department also has five part time employees who participate. This takes the participation to 66% (10/15)
A large division is defined as having 100 or more full time employees; small divisions have less than 100 full time employees.
Final results

Large Division:
OUWB 63.9%

Student Affairs & Diversity 62.1%

SEHS  40.0%

CAS 33.7%

SECS  28.2%

Operations & Finance 16.1%
Small Division:
MTD 74.5%

Athletics 72.1%

UCM 59.1%

President's Office 57.4%

SON 56.2%

SHS 43.5%

Kresge Library 38.9%

Academic Affairs 37.0%

SBA 21.8%
Incentives
Incentives for 2023:
Top Five Funds

match by number of donors ($5,000 each)

NEW! Top Ten Funds

will receive a match; in addition to the top five, fund number six through ten will all receive a match ($4,000/6th place, $3,000/7th place; $2,000/8th place; $1,000/9th place; $500/10th place)

Most improved fund

match by number of donors ($2,500)

Endowment match

of $1,000 to spending for first ten endowments

NEW! Retiree weekly bonus

– one retiree will be selected each week for a $500 bonus to their fund(s)