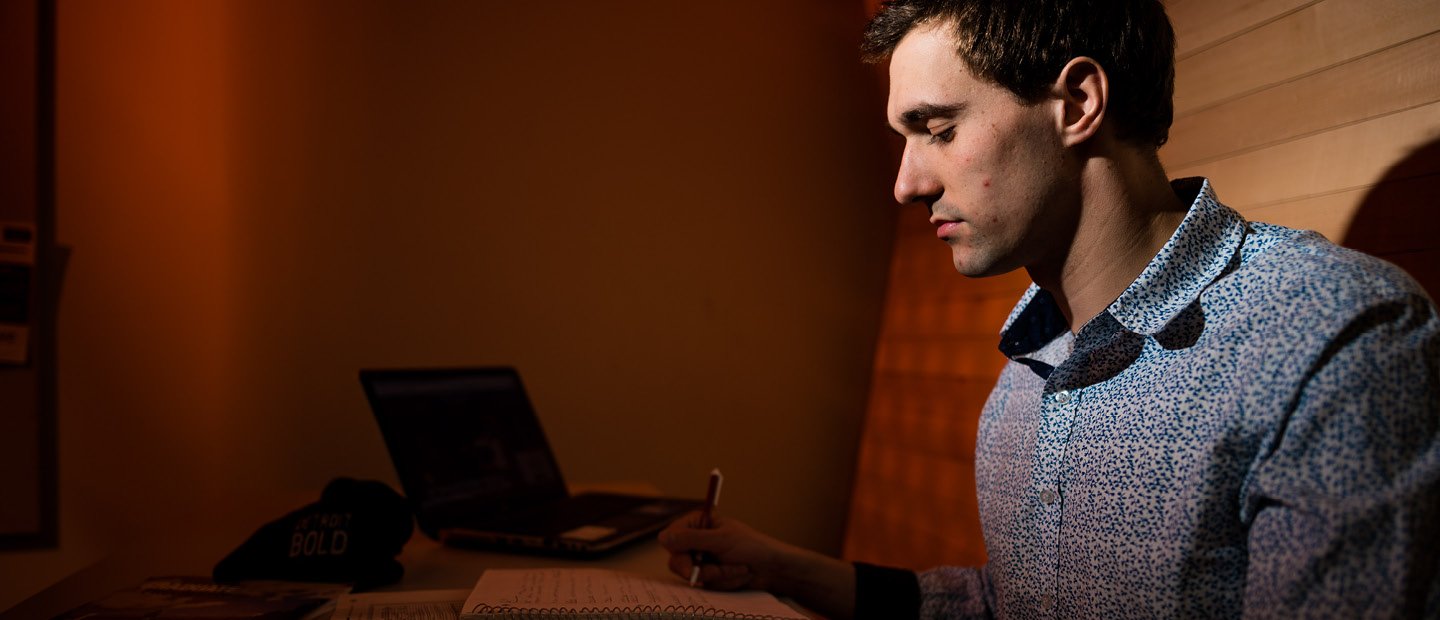 Information Security Management
Securing digital assets in cyberspace is imperative for organizations large and small. The demand for skilled professionals in this dynamic and evolving field continues to grow. This program offers career growth opportunities for working professionals interested in understanding the role of and gaining practical skills in securely managing their organization's digital assets.
Request Program Information Program RequirementsApply Now
This certificate is a 15-credit hour program for students who possess a bachelor's degree in any discipline. Credits earned in this program can be applied toward an MSITM degree at Oakland University. This program is ideal for the working professional in any field who is looking to gain knowledge in information security management.
In this program, students will explore strategies necessary to address information security challenges by studying:
cyber security fundamentals
risk analysis and security controls
network security
mobile device security
secure application development
information security legal compliance and ethics
Contact Us
Graduate Business Programs
(248) 370-3287
OUGradBusiness@oakland.edu
Managing organizations' digital assets on their cyber space securely has been recognized as an imperative activity as numerous organizations have moved their activities online and stored their digital assets in their cyber space. Information security analysts help develop and implement security measures to protect organizations' digital assets as well as the computer networks and systems that process these assets. However, staffing many positions in the information security management area with qualified professionals is still a big challenge for many organizations. OU's Graduate Certificate in Information Security Management provides a time and cost effective way for students to acquire practical skills in managing organizations' digital assets securely in preparation for Information Security Management jobs.
Most courses have a significant project component that is often sponsored by the employer of the student or by one of the local companies with which the SBA has a relationship. Such projects greatly enhance the educational experience and provide a way for employers to not only have a project done for them but also to serve as a way to evaluate potential hires in a field in which it is difficult to find qualified applicants.
Admission Requirements
Applicants must hold a bachelor's degree or equivalent from a regionally accredited undergraduate institution.
How to Apply
The application process requires submission of the following:
Online Application for Admission from the Graduate School
Curriculum Vitae or Resumé - uploaded after online application is submitted
Two email addresses for individuals who will write your recommendations - added after online application is submitted
Official transcripts from all previous colleges and universities attended sent to OU
International students who have not earned a baccalaureate degree from a U.S. college or university or at least 24 credits from a U.S school, will have additional application requirements:
A transcript evaluation (for transcripts from a college or university outside of the United States)
TOEFL Exam Scores (for non-native English speakers unless they have a baccalaureate degree from a U.S. college or university or at least 24 credits from a U.S. school)
School of Business Administration
Elliott Hall, Room 427
275 Varner Drive
Rochester, MI 48309-4485
(location map)