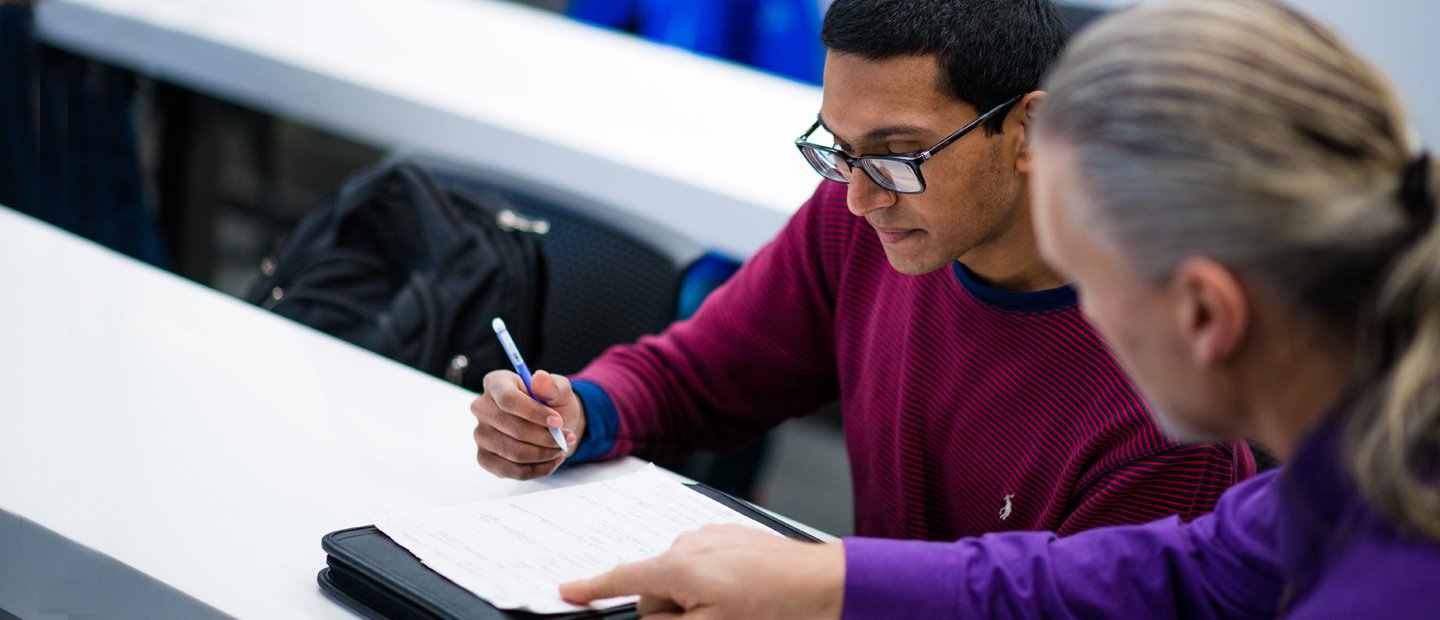 Academic Programs and Degrees
What's so special about Oakland University's undergraduate degree programs? In a word: people.
Oakland University's undergraduate degrees are as diverse as our student body. We offer bachelor's degrees in 130 disciplines, from emerging fields such as cybersecurity and bioengineering to classic undergraduate degree areas such as business, science, education, and the liberal arts.
You can find all of our academic majors listed alphabetically here. Or you can browse our bachelor's degrees by visiting the home pages of Oakland University's five undergraduate schools,  one college and our interdisciplinary program:
Undergraduate Degrees: The Oakland University Advantage
Regardless of what bachelor's degree you choose, you'll benefit from core values that unite all of Oakland University's academic majors. They include:
Personal attention. Small classes yield big academic dividends. You'll earn a face-to-face undergraduate degree that's based on one-on-one relationships with faculty, professional mentors, and fellow students. We also promote your success with mentoring programs, peer tutors, academic and career counseling, and other personalized support.
Relevance. All of our bachelor's degree programs equip you with marketable skills that stand out on resumes and graduate school applications. Our undergraduate programs can vault you into fast-growing industries such as automated vehicles, cybersecurity, and renewable energy, as well as established professional pathways in education, business, engineering, and other disciplines.
Real-world connections. Southeast Michigan has one of the nation's most vibrant economies, with global leaders in manufacturing, health care, energy, automotive, and other industries. Oakland University partners with dozens of government, business, and nonprofit organizations, yielding extraordinary opportunities for our undergraduate degrees to connect students with internships, research projects, and job connections. 
Academic rigor. Oakland University holds elite accreditation and professional recognition in numerous academic areas, including business, engineering, IT, and health care. All of our bachelor's degrees instill the mindset and skills you need to excel at the next step in your education or career.
Flexibility. We've designed our academic majors to conform to your needs, not the other way around. You can customize most of our undergraduate degrees to serve a career goal, educational objective, financial need, or other requirement.
For more information about Oakland University's bachelor's degree programs, explore our course catalog or contact us.