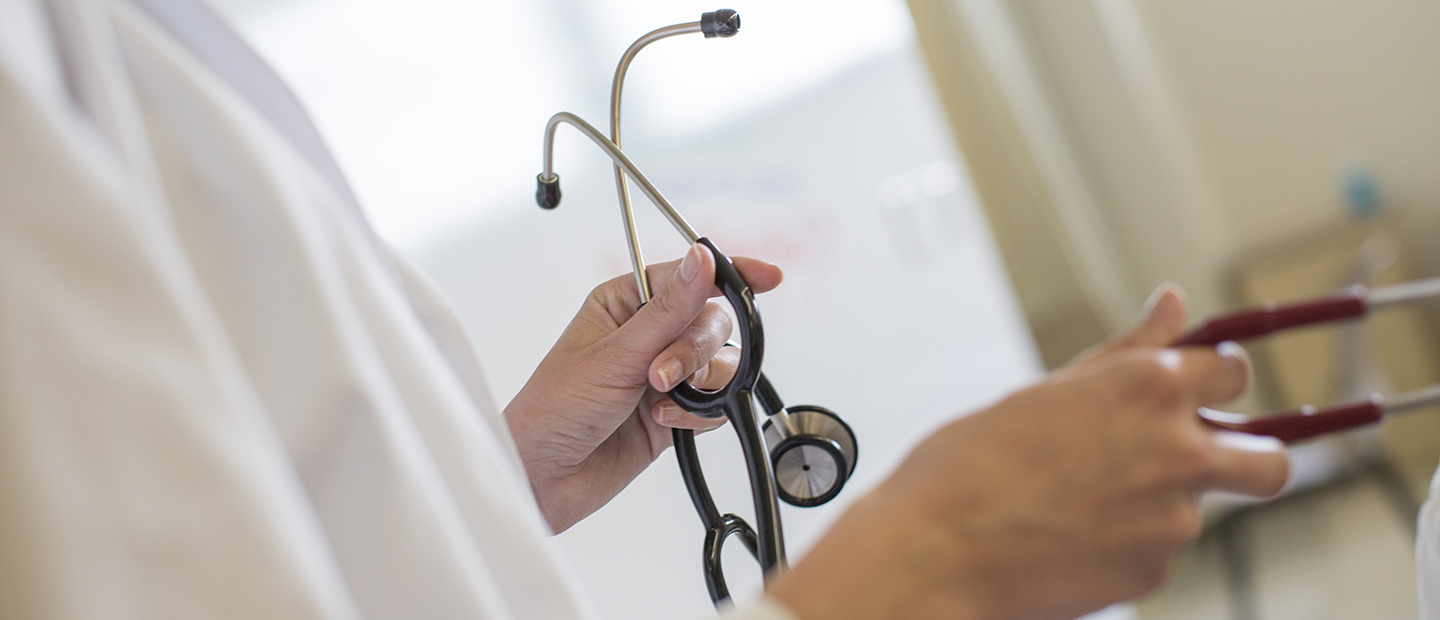 Master of Physician Assistant Science
Master of Physician Assistant Science (MPAS) is a professional graduate program in the Department of Clinical and Diagnostic Science, which prepares individuals for licensure and entry into the physician assistant profession. PAs diagnose illness, develop and manage treatment plans, prescribe medications, and often serve as a patient's principal healthcare provider. The PA profession is committed to improving healthcare access and quality.
Physician Assistant ranked number one in 100 Best Jobs of 2021 by U.S News & World Report. The profession also ranked first on U.S. News' list for Best STEM Jobs and Best Health Care Jobs. The rankings take into account the most important aspects of a job, including growth potential, work-life balance and salary.
Consider this position if you:
have a passion for working with others
want to be involved in team-based, patient care
have a strong aptitude for science
Oakland University has applied for Accreditation - Provisional from the Accreditation Review Commission on Education for the Physician Assistant (ARC-PA). Oakland University anticipates matriculating its first class in October 2023, pending achieving Accreditation - Provisional status at the June 2023 ARC-PA meeting. Accreditation - Provisional is an accreditation status granted when the plans and resource allocation, if fully implemented as planned, of a proposed program that has not yet enrolled students appear to demonstrate the program's ability to meet the ARC-PA Standards or when a program holding accreditation-provisional status appears to demonstrate continued progress in complying with the Standards as it prepares for the graduation of the first class (cohort) of students.  
Admissions Requirements
The MPAS program will follow the university graduate admission policies and expectations for admission to the university.
Must have a Bachelor's degree from an accredited institution prior to beginning the program
Applications must be submitted on Centralized Application Service for Physician Assistants (CASPA) (due date is TBD). There is no standardized exam (GRE) requirement.
Must have all prerequisites completed prior to applying.
Not required to have healthcare experience prior to admission, but it is encouraged.
Transfer credits from other PA programs are not accepted.
Minimum GPA of 3.0 is required for all prerequisite courses. Cumulative GPA requirement of 3.0.
Prerequisites:
Human Anatomy
Statistics
Microbiology
Developmental Psychology
Human Physiology
General Chemistry
Biochemistry or Organic Chemistry
Physics
Nutrition
English Composition
Student recruitment begins in the Fall of 2022, with the first cohort to commence October 2023, pending ARC-PA approval.
Please direct all admissions questions to pascience@oakland.edu.
Curriculum
The MPAS program includes theoretical, clinical practice, and research courses and experiences to prepare graduates to function in a variety of settings. Please stay tuned for more information regarding the application process, degree requirements and curriculum.
Resources
Financial Aid
There are stipends and some scholarships available for students enrolled in the program. Specific information is given to students at the time of MPAS orientation. Information concerning financial aid and financial resources can be obtained from the Office of Student Financial Services, 120 North Foundation Hall, Oakland University, Rochester, MI 48309, (248) 370-2550.

Tuition and Books
Estimated cost of tuition, fees, and textbooks for in-state and out-of-state tuition to be announced.
Career Information
Physician assistants are versatile and collaborative medical professionals. PAs practice in every medical setting in all 50 states and the District of Columbia. They work in hospitals, medical offices, community health centers, nursing homes, retail clinics, educational facilities, workplace clinics, federal government agencies, and correctional institutions.
Job Outlook
According to the U.S. Bureau of Labor Statistics (BLS), employment of PAs is projected to grow 31 percent from 2019 to 2029, significantly faster than the average for all occupations. As demand for healthcare services grows, PAs will be needed to provide care to patients.
Average Salary
The BLS reports that the median annual salary for PAs was $115,390 in May 2020.
Contact Us
Dr. Lindsay Gietzen
Associate Professor and Program Director
Physician Assistant Science
lgietzen@oakland.edu
Daniel Burns
Office Assistant