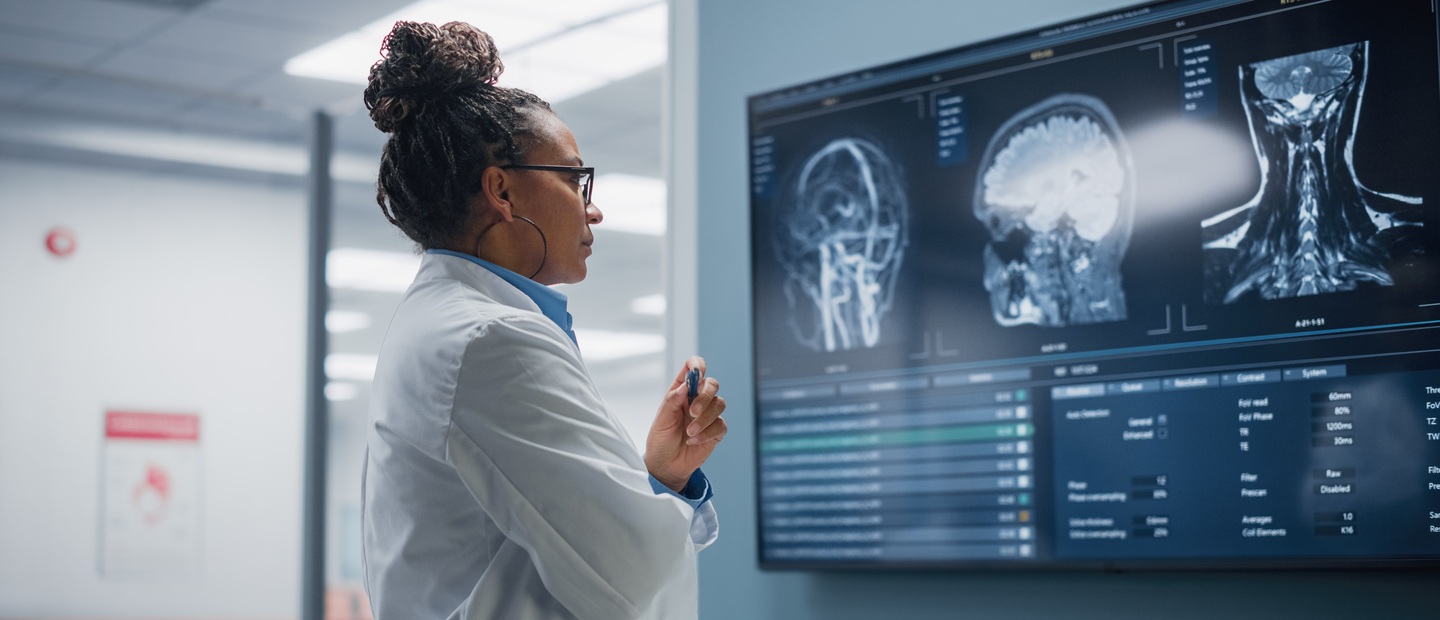 In the field of medical imaging sciences, health care professionals use a wide range of imaging techniques to assist with the diagnosis and treatment of disease. Earn your Bachelor of Science in Clinical and Diagnostic Sciences (CDS) with one of our medical imaging sciences specializations to assist the medical profession with improving and saving people's lives.
The specialization in radiologic technology prepares you to integrate advanced radiographic techniques and positioning with applied knowledge of anatomy and physiology for the imaging of internal structures. Visit the radiologic technology page to learn more.
Are you an ARRT certified radiologic technologist who holds an Associate of Applied Science (AAS) degree? Oakland's applied health sciences (AHS) program is for you. We offer a specialization in radiologic technology leadership for those looking to further their career potential in this field by earning a Bachelor's degree. Visit the AHS page to learn more.
The specialization in nuclear medicine technology prepares you to diagnose and treat disease using radioactive substances. You will gain practical clinical experience and develop the skills necessary to provide diagnostic, therapeutic and investigative applications in the field of medicine. Learn more at the nuclear medicine technology page.
Prepare for a career as a sonographer with the specialization in diagnostic medical sonography. As a sonographer, you will integrate complex knowledge and advanced technical skills in the imaging of internal structures, and utilize advanced critical thinking skills to help assess function and determine the presence of disease processes in the human body. Visit the diagnostic medical sonography page to learn more.
The radiologic technology program at Oakland University offers courses designed to expand on the existing knowledge of current ARRT registered imaging technologists in the areas of Computed Tomography (CT), Magnetic Resonance Imaging (MRI), and Mammography, in affiliation with Corewell Health. Visit the radiologic technology page to learn more.
School of Health Sciences