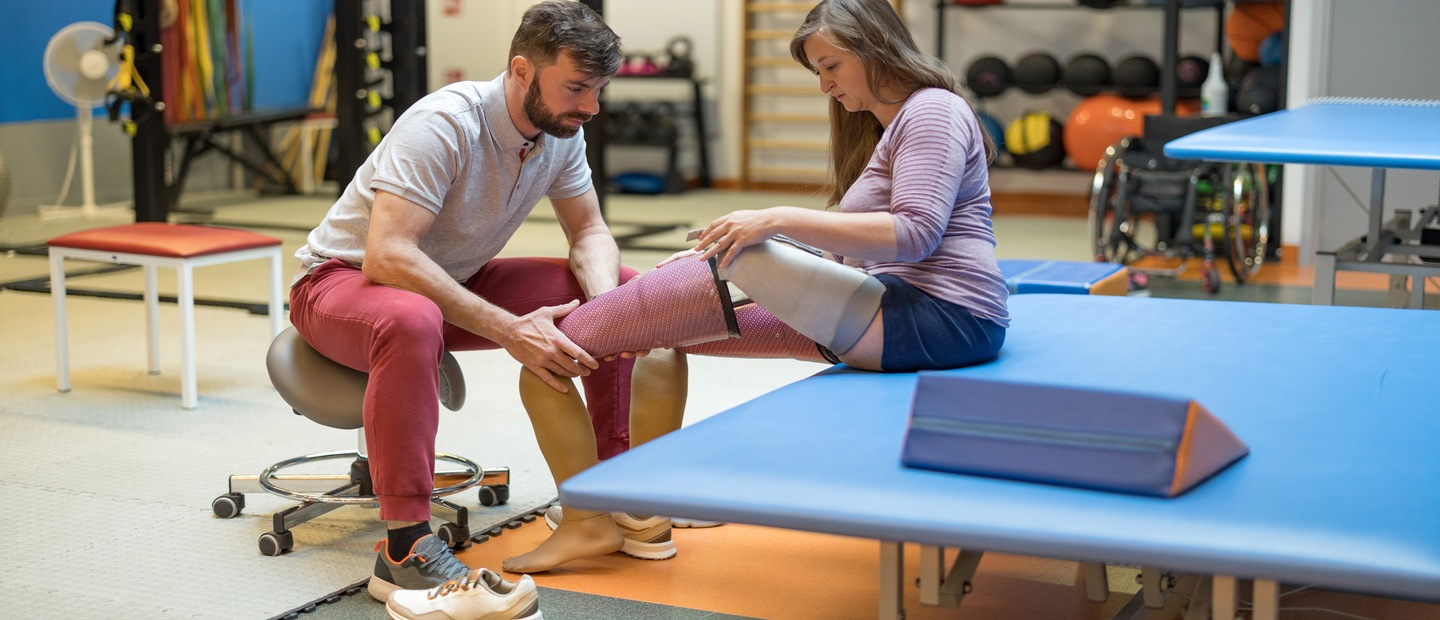 Orthotics and Prosthetics
Transform people's lives by becoming an orthotist and prosthetist assistant with the Department of Human Movement Science. From helping a veteran learn to walk again to enabling a child to take their first steps - orthotist and prosthetist assistants fill a critical and impactful rehabilitative role in the field of human movement science. The field of orthotics and prosthetics provides impactful patient care to patients of all ages and backgrounds (children, athletes, senior citizens and more) through bracing and partial limb replacement based upon the knowledge of pathologies and injuries. Impacts and compensations on gait and movement are determined through assessments to select and refine distinct solutions to improve patient function.
By choosing the specialization in orthotist and prosthetist assistant studies (OPA) to complete your Bachelor of Science in exercise science, you will gain distinct preparation for rehabilitation careers and specialized skills that qualify you for immediate employment in orthotist and prosthetist assistant jobs where you'll provide face-to-face patient care. Learn more at the OPA page.
Students in any major at Oakland University can choose to minor in OPA to gain first-hand knowledge and experience of this meaningful field of practice through coursework that supplements the student's major (such as health science, engineering, biology, social work and more). Learn more about the OPA minor in the undergraduate catalog.
If you hold an Associate of Applied Sciences (AAS) degree in a health related field and are looking to further your education with a bachelor's degree, Oakland's Applied Health Sciences (AHS) program is for you. We offer a specialization in Orthotist and Prosthetist Assistant Studies for those looking to further their education and career potential in this field. Learn more at the AHS page.
School of Health Sciences