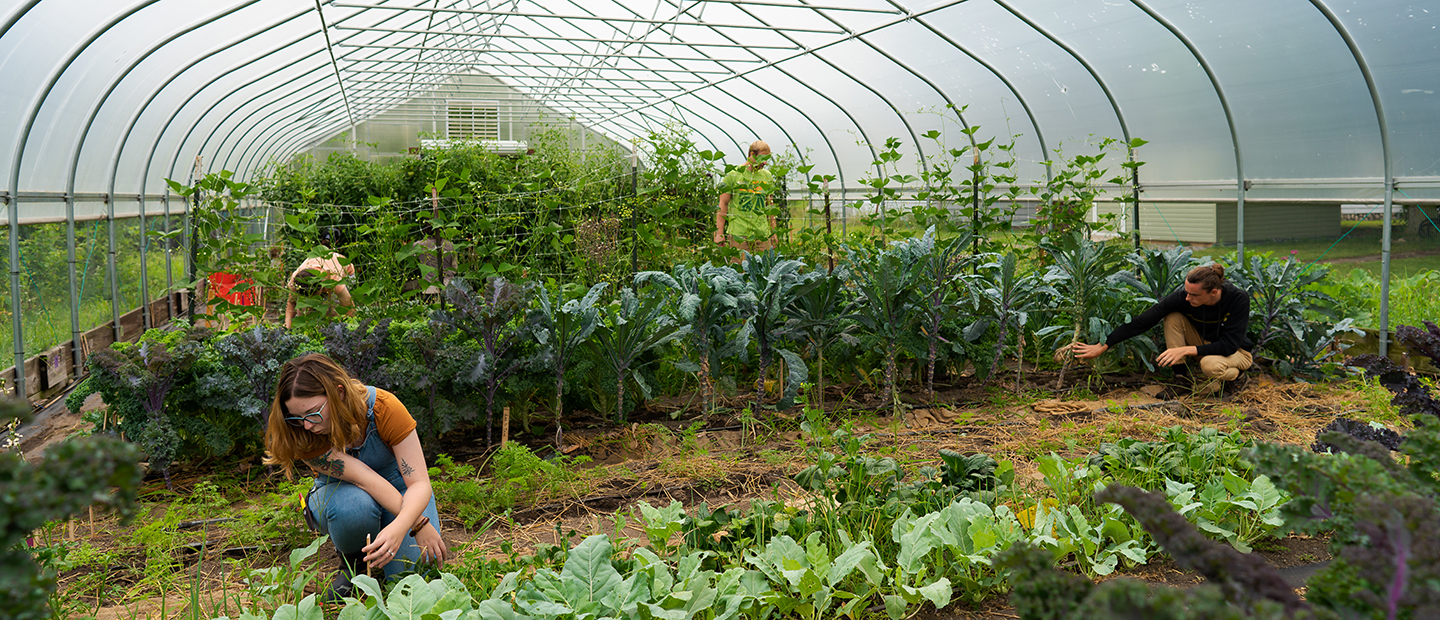 Laboratory for Outdoor Research, Agriculture, Conservation, and Sustainability (LORACS)
OU-LORACS supports outdoor research and educational activities related to ecology, agriculture, conservation, and sustainability. Located on the SE corner of campus, it supports scholarly and educational activities by affiliated faculty and student groups from throughout Oakland University.
The OU-LORACS facility fosters research collaborations within and across OU departments, schools, and colleges, advancing our understanding of the natural environment and creating an active culture of sustainability and environmental stewardship. It supports the development of creative and learning activities within the OU community and its broader community partners.
OU-LORACS resources include hoop houses, garden beds, indoor lab spaces, the Campus Student Organic Farm, and a facility for conducting temperature-controlled aquatic mesocosm experiments at large spatial scales.
If you or your organization would like to collaborate with an OU-LORACS affiliated faculty member on anything related to ecological research, agriculture, conservation, or sustainability, please send an email to bioresearch@oakland.edu.  
Location: 3070 Butler Rd (intersection of Adams & Butler roads)
Affiliated faculty: