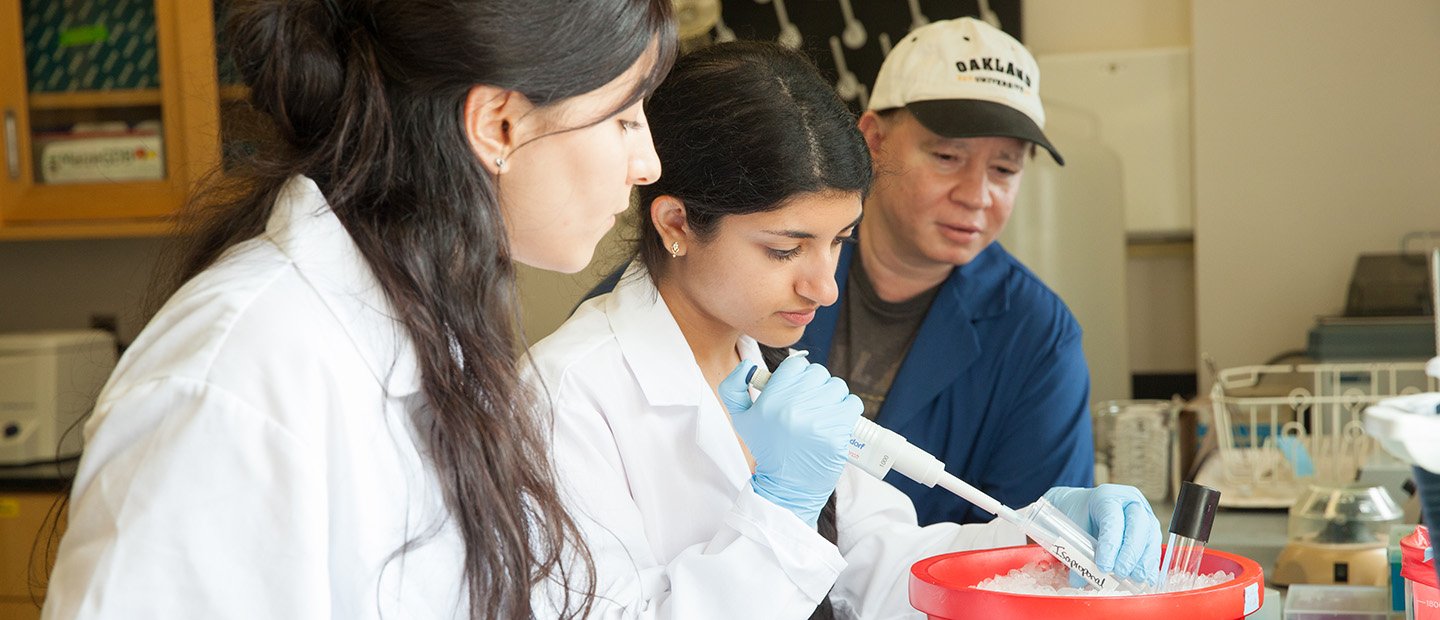 Student Funding Opportunities
Provost Student Awards are available for both undergraduate and graduate students. These awards are administered by the Research Office and a cross-disciplinary committee of OU faculty members. See the tabs below for more information.
Chair of the Provost Student Research Awards committee:
Adam Avery, Assistant Professor, Department of Chemistry, CAS
E-mail: awavery@oakland.edu
Note: GReAT awards support tuition for graduate students whose work can be shown to support faculty research. GReAT awards will not replace student funding support from external funders.  Students cannot apply for GReAT awards; faculty must apply.  Faculty can find more information on the Graduate Tuition Assistance: the GReAT Award intranet page.