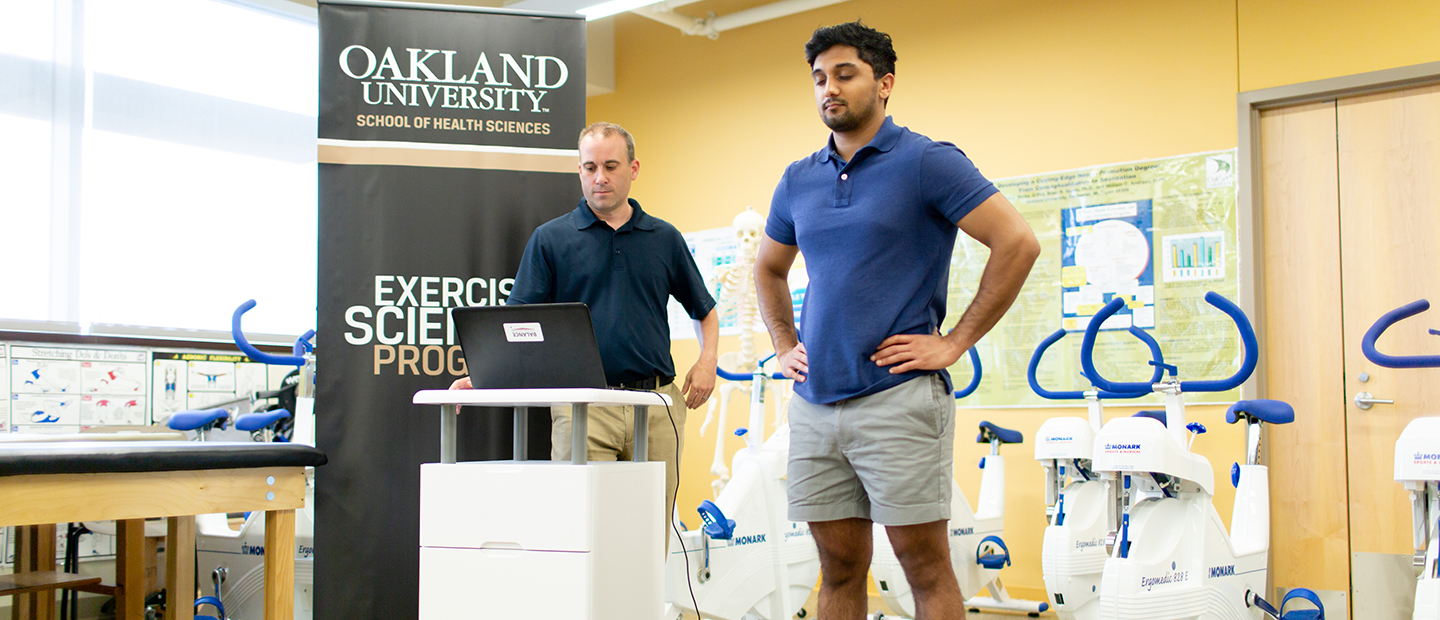 Exercise Science Combined Program
The Exercise Science (EXS) combined program in the Department of Human Movement Science provides high-achieving students an opportunity to complete a bachelor's and master's degree in less time than would be required if the two degrees were done independently. In approximately one calendar year after completing a B.S. in EXS, you can graduate with a Master of Science in EXS.
CURRICULAR REQUIREMENTS DEGREE PLAN ADVISING APPLY
Course requirements for the Exercise Science combined program can be found in the Undergraduate Catalog (see Curricular Requirements).
In this program, you will complete 12 graduate level credits at the undergraduate tuition rates. If you have a minimum overall undergraduate GPA of 3.2 and have earned a 3.0 or above GPA in each of the 12-credits of graduate courses, you will be reclassified as a graduate student through the Oakland University Graduate School.
Students can broaden their expertise and increase income potential with a M.S. in EXS. In addition to career advancement opportunities, the combined program is excellent preparation for post-graduate clinical programs, such as P.T. and O.T.

According to the U.S. Bureau of Labor Statistics, the exercise science industry is expected to grow over the next decade to serve aging populations and the increased interest in healthy living.

Physical therapy, fitness training, coaching, exercise physiologist, recreational therapist, health education, and cardiac rehabilitation specialist are some of the potential career pathways graduates may pursue.
School of Health Sciences