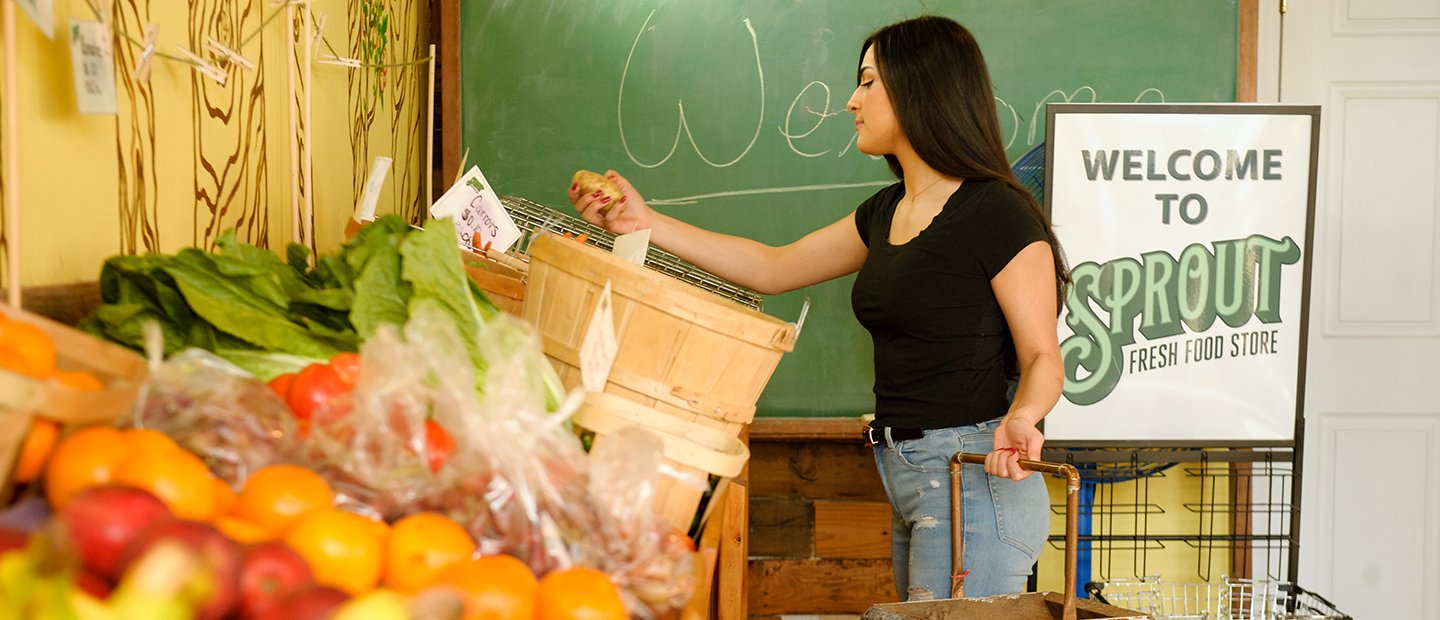 Nutrition (NTR) is an interdisciplinary field with three primary areas of focus: community nutrition (or public health), food service management, and clinical (medical) nutrition. The Bachelor of Science in Nutrition in the Department of Interdisciplinary Health Sciences emphasizes the relationship between diet, nutrition, food access and health status. There are two tracks in the nutrition major that students can pursue: a general B.S. in Nutrition or a B.S. in Nutrition with a specialization in Dietetics.
This nutrition major is ideal for students interested in:
studying food and nutrition as it affects health
focusing on community engagement and clinical nutrition practice
the potential for professional practice in a wide variety of nutrition settings
Nutrition, B.S. Specialization in Dietetics
Oakland University has applied to the Accreditation Council for Education in Nutrition and Dietetics (ACEND®) to open a Didactic Program in Dietetics (DPD), a program that provides the dietetics coursework necessary for an individual to apply to an ACEND accredited dietetic internship or other ACEND accredited supervised practice program, in January 2019. Successful completion of a Didactic Program in Dietetics (DPD) and an ACEND accredited supervised practice program lead to eligibility to take the Commission on Dietetic Registration (CDR)'s credentialing examination for dietitians.*
Our eligibility application was accepted by ACEND and we are in the candidacy process for our proposed program. The dietetics specialization is not accepting applications at this time but will do so upon successful completion of the eligibility application process, if the program receives candidacy for accreditation status from ACEND.
For more information about the ACEND accreditation standards, visit https://www.eatrightpro.org/acend/accreditation-standards-fees-and-policies/2017-standards.
Contact Amanda Lynch (lynch3@oakland.edu) for more information.


* Effective January 1, 2024, a graduate degree will be the minimum degree requirement for eligibility to take the registration examination for dietitians. All other didactic and supervised practice eligibility requirements will remain the same. For more information, visit https://www.cdrnet.org/graduatedegree.