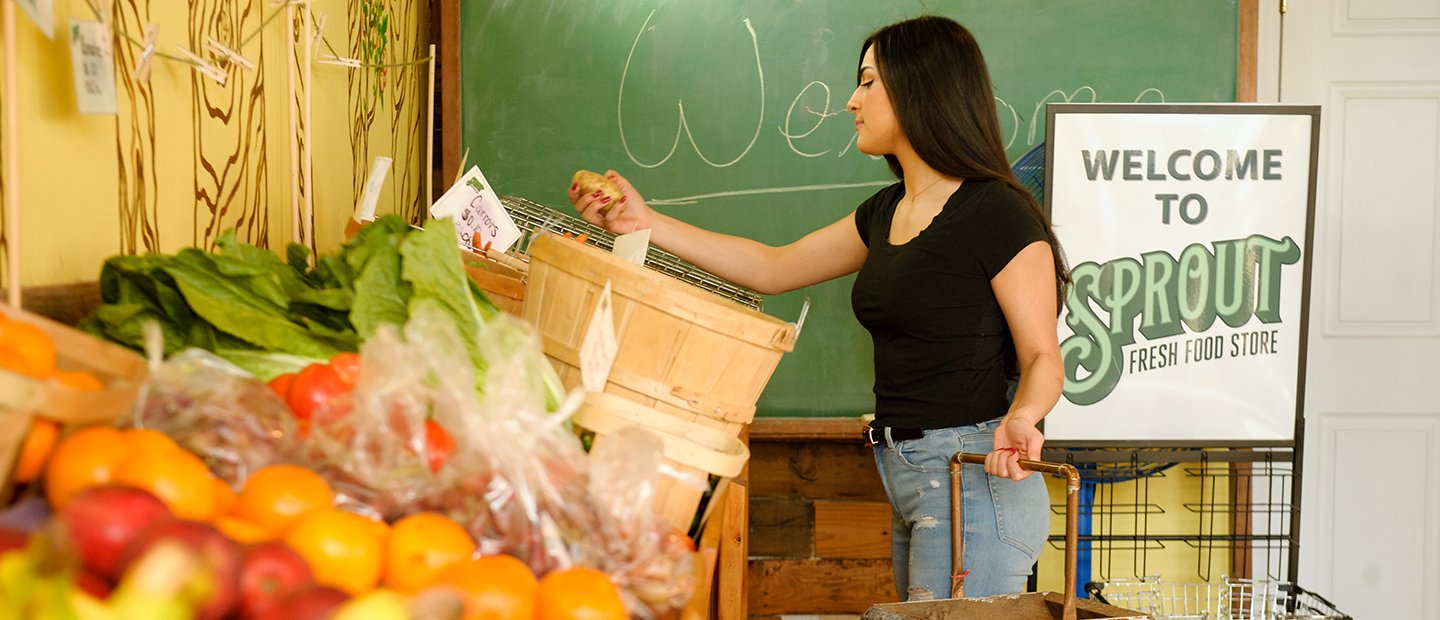 Nutrition (NTR) is an interdisciplinary field with three primary areas of focus: community nutrition (or public health), food service management, and clinical (medical) nutrition. The Bachelor of Science in Nutrition in the Department of Interdisciplinary Health Sciences emphasizes the relationship between diet, nutrition, food access and health status. There are two tracks in the nutrition major: a general B.S. in Nutrition or a B.S. in Nutrition with a specialization in Dietetics.
This nutrition major is ideal for you if you are interested in:
studying food and nutrition as it affects health
focusing on community engagement and clinical nutrition practice
the potential for professional practice in a wide variety of nutrition settings
Nutrition, B.S. Specialization in Dietetics
If you desire to pursue a career as a registered dietitian nutritionist (RDN), the Dietetics specialization is for you. The Dietetics Specialization has received Candidacy Accreditation by the Accreditation Council for Education in Nutrition and Dietetics (ACEND) as a Didactic Program in Dietetics (DPD). Please visit the Dietetics Specialization webpage to learn more.