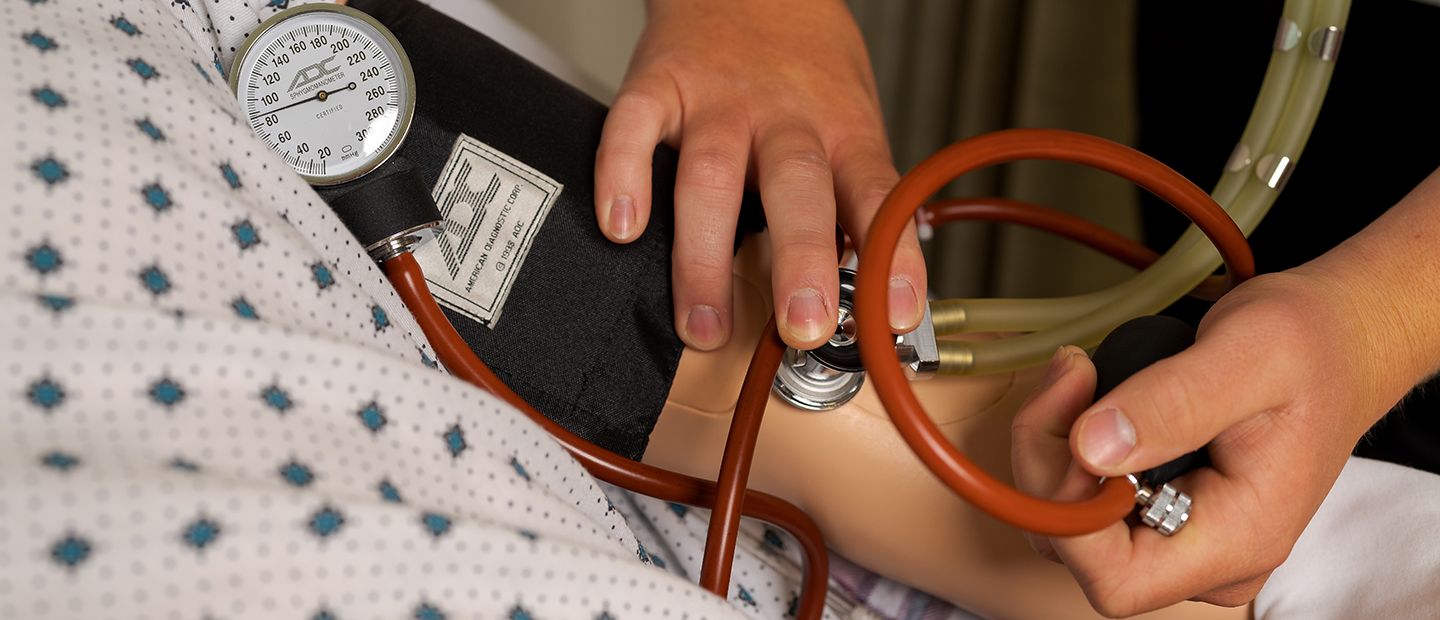 The only program of its kind in Michigan, and one of only four programs in the country, students may choose to pursue a Bachelor of Science in Clinical and Diagnostic Sciences degree with a specialization in Pre-Physician Assistant (Pre-PA). This unique specialization within the Department of Clinical and Diagnostic Sciences prepares students to meet the academic prerequisites necessary to be considered for admission to an accredited Physician Assistant (PA) program. Coursework is designed to create a strong foundation for student success in a PA program.

As medical providers, PAs diagnose illness, develop and manage treatment plans, prescribe medications, and often serve as a patient's principal healthcare provider. The PA profession is committed to improving healthcare access and quality.

Physician Assistant ranked number one in 100 Best Jobs of 2021 by U.S News & World Report. The profession also ranked first on U.S. News' list for Best STEM Jobs and Best Health Care Jobs. The rankings take into account the most important aspects of a job, including growth potential, work-life balance and salary.
Program OverviewDegree PlanAdvisingApply
Contact Us
Lindsay Gietzen, Ph.D., M.S., PA-C
Associate Professor and Program Director
Physician Assistant Science
lgietzen@oakland.edu

Nancy Demo
Executive Secretary
3115 Human Health Building
demo@oakland.edu
(248) 364-8673
Curriculum
Students in the Pre-PA specialization must complete 2-4 years of prerequisite and specialized classroom instruction meant to establish competencies in core scientific disciplines. A cumulative GPA of 2.80 or higher is required for all specializations in the Clinical and Diagnostic Sciences major. Students are required to review the Undergraduate Catalog for CDS core curriculum and course grade requirements.

Students pursuing a Bachelor of Science with a major in Clinical and Diagnostic Sciences at Oakland University with a Pre-PA specialization may pursue admission to any accredited Physician Assistant program. The seminar courses are led by PA Science faculty and include concepts from the early PA profession up to current trends.  It is highly recommended that students consult with the academic adviser prior to enrolling in any of these classes, as completion of coursework does not guarantee admission or completion of the program. Admission to a graduate PA program is through a competitive admissions process.

Students not accepted into a graduate PA program may complete the degree program outlined in the Undergraduate Catalog for a Bachelor of Science in Clinical and Diagnostic Sciences.
Career Information
Physician assistants are versatile and collaborative medical professionals. PAs practice in every medical setting in all 50 states and the District of Columbia. They work in hospitals, medical offices, community health centers, nursing homes, retail clinics, educational facilities, workplace clinics, federal government agencies, and correctional institutions.
Job Outlook
According to the U.S. Bureau of Labor Statistics (BLS), employment of PAs is projected to grow 31 percent from 2019 to 2029, significantly faster than the average for all occupations. As demand for healthcare services grows, PAs will be needed to provide care to patients.
Average Salary
The BLS reports that the median annual salary for PAs was $112,260 in May 2019.
Consider this position if you:
have a passion for working with others
want to be involved in team-based, patient care
have a strong aptitude for science
are interested in continual learning