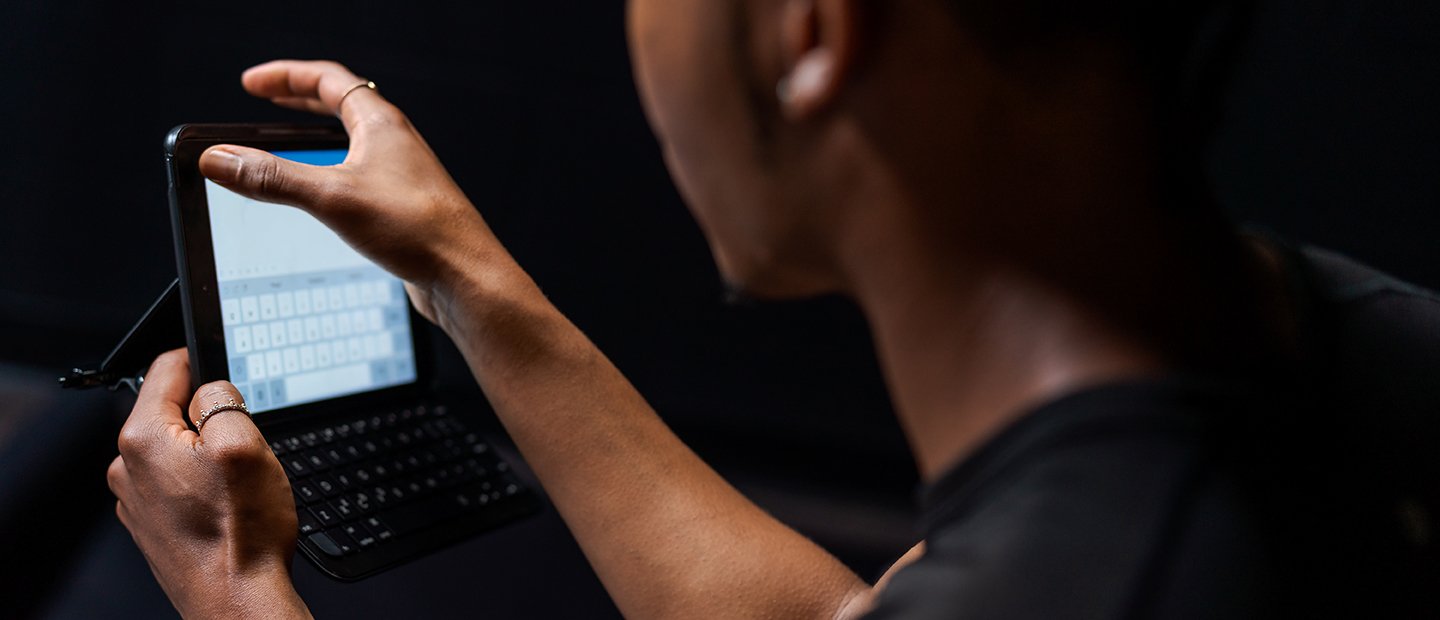 Are you interested in enhancing your communication skills? The Master of Arts degree in Communication is designed to enrich writing and presentation skills, critical thinking and creativity. The combination of theoretical, methodological and practical approaches that guide our program align with today's industry and doctoral program expectations.
Our faculty are committed to education that builds sustainable, equitable, and enriched communities in our increasingly globally connected world. We offer course work in interpersonal communication, intercultural communication, media studies and persuasion. Students have the freedom to tailor the program to fit their needs and goals and can be completed in two years. Courses are offered in a combination of online and face-to-face modalities.
Upon graduation, students will know how to conduct research, analyze data, write and communicate effectively. These skills are keys to success in both the workplace and everyday life. A master's degree can help you stand out from the competition.
In a rush to get a bachelor's and master's degree? Current communication undergraduates should also check out our accelerated B.A. to M.A. degree program.
Transcript

The nice thing about the M.A. program in communication at OU is that not only are we a small, intimate program.

We oftentimes have classes that are five or six or seven students. This is great. It allows you to really connect with your professors, to connect with your with your classmates, and to really explore the material in depth.

We also understand that many of our students work and have other obligations.

So we offer our classes in three different modalities synchronously online classes, asynchronous online classes, and face to face classes.

We have an incredible group of professors that work in our program spanning a wide variety of disciplines and subdisciplines within the study of communication.

Communication and leadership, health communication and, global media studies.

We try to introduce our students to critical concepts and fundamental concepts that help them understand communication across all of those processes.

The standard approach is to take the course over two years.

There's also a shorter term commitment that's 16 credits that's communication diversity and organization. So that's the certificate program.

You can also enroll in the four plus one program, which is a combination of the undergraduate program and the graduate program.

We're really proud of our students. We have students who go on to do a lot of really cool, interesting things.

We want students to be curious about the world.

You might end up in a course where you didn't think that you would resonate with the material only to learn things or open up new pathways or understandings that you just didn't have before.

see the next few years enrolled in a M.A. program as an opportunity to both learn and to have fun. I think they should also see this as an opportunity to connect with people.

These people are going through the same exact experience at the same exact time as you are, so really focusing on leaning on one another and building those connections to help you get through what can be a challenging time in your life.

Cultivating a culture of connection and that's one of our motto's, if you will, here in our program.

Exploring new ideas and thinking about how we can make the world a better place.

Build those connections, build those relationships. When you're when you're in your graduate program.

Be golden

Be golden

Be golden

Be golden