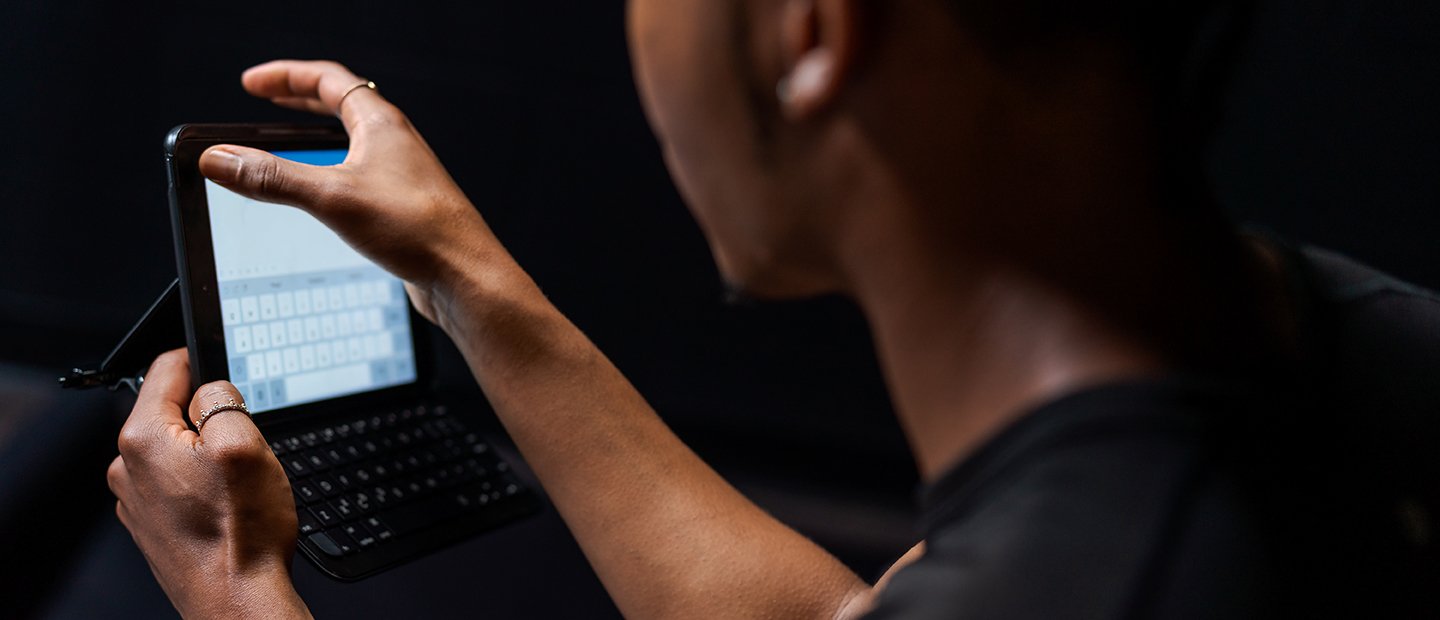 The Master of Arts degree in communication provides intellectual grounding in a range of theoretical, methodological, and practical approaches to the field of communication. The program is valuable for practitioners in business, education, media or nonprofit organizations seeking a terminal MA degree for professional enhancement. The program also offers opportunities for those wishing to pursue a Ph.D. in communication or a related discipline.
The program is committed to a critical approach to the study of communication and recognizes the central role communication plays in the creation of productive relationships across divisions of identity, culture and geography and in building more sustainable, equitable and enriched communities in our increasingly globally connected world. Students are trained in diverse methodological and epistemological approaches to the study of communication, including rhetoric, intercultural communication, cultural studies, interpersonal communication and media studies.
Upon graduation, students will have gained a greater understanding of the impact of communication in a range of contexts; a general knowledge of research approaches in communication; and an ability to further the research, writing and analytical skills needed in today's world. Current communication undergraduates could also explore information about our accelerated B.A. to M.A. in Communication.


Admissions Criteria
Admission to the Master of Arts in Communication is selective. In making admission recommendations, the department assesses the potential of applicants for success in the program. In general, applicants are considered for admission with full standing including, but not limited to, the following:
Overall GPA of 3.0 or higher
TOEFL scores at or above the 90th percentile for international students
The application deadline for the Master of Arts in Communication is February 15 (early), April 15 (regular) and July 15 (late) for fall semester. There are no winter admissions. Admitted students may delay start of the program for no more than one year.
How To Apply
The Master's in Communication program is not accepting applications for the 2022-2023 academic year. For more information please contact the program coordinator.
Grad Assistantships and Scholarships
A limited number of graduate assistantships are competitively awarded each academic semester to full-time students. Assistantships include a stipend and a tuition reduction. Full time assistantships include an eight credit tuition reduction each semester. In return, graduate assistants work up to 20 hours per week assisting one or more faculty members in their research efforts. Half time assistantships include a four credit tuition reduction and in return graduate assistants work up to 10 hours per week assisting one or more faculty members in their research efforts. Eligible applicants should submit a completed Graduate Assistantship Interest Form.
Limited scholarship funding is available for MA students who do not hold a GA position at the university. Scholarship applicants must have earned a minimum of 8 credits in the program and have a cumulative GPA of B+ or higher. The application deadlines according to the Graduate College are listed below. Please submit a completed Scholarship Application Form. 
February 15 for Fall
November 1 for Winter
Contact Us
The time has never been better to pursue a graduate degree in communication. If you would like more information about the graduate program, please contact Dr. Rebekah Farrugia at farrugia@oakland.edu.