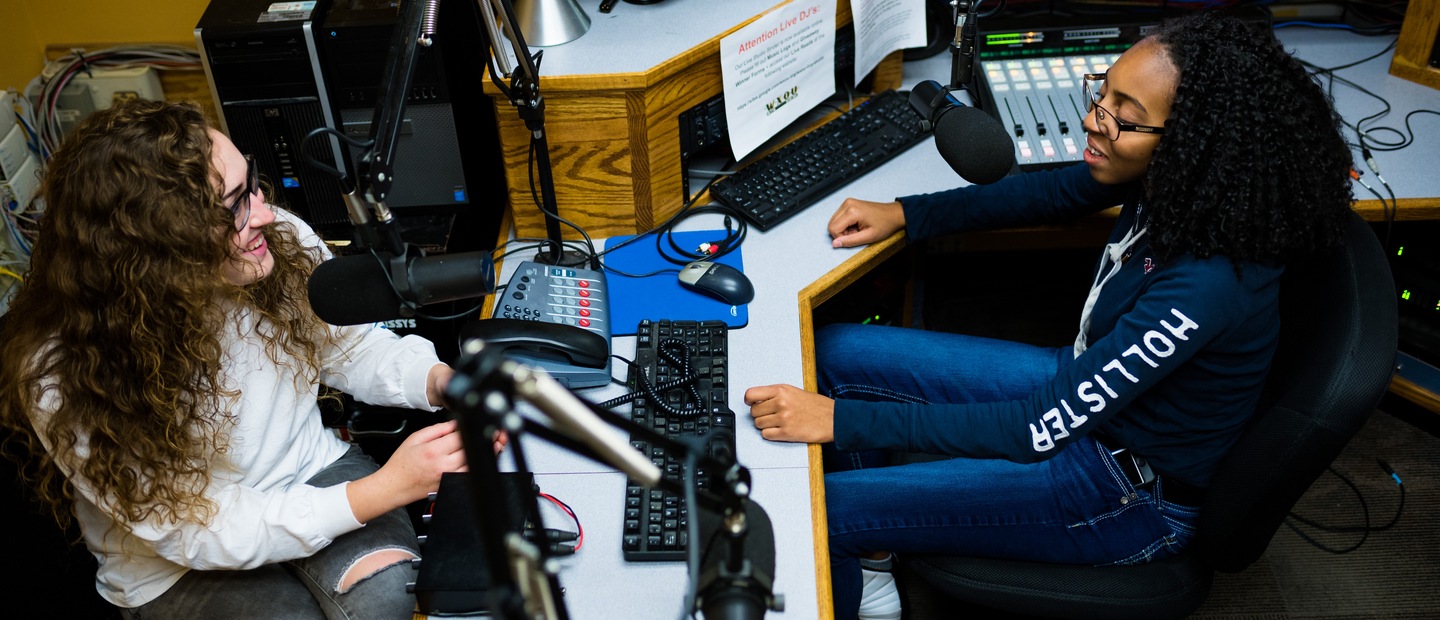 Journalism and Media Studies
The Journalism and Media Studies major prepares students for a wide range of possible careers in media and related industries in an exciting and significant time. Our majors flourish in careers that include the obvious – such as reporting, writing, producing and editing - to jobs in other areas such as economic development, social media, law, education and public relations and advertising.
Beyond the core curriculum, which addresses the shared foundations of each area, students select an area of specialization that best fits your educational and career goals. The courses in each specialization combine theory with practice, providing you with the professional training to competitively enter the contemporary market. You'll also develop the conceptual, ethical, and critical thinking skills to navigate and provide leadership in the ever-changing global media landscape.
Program OverviewBroadcasting and Digital MediaJournalismMedia and Society