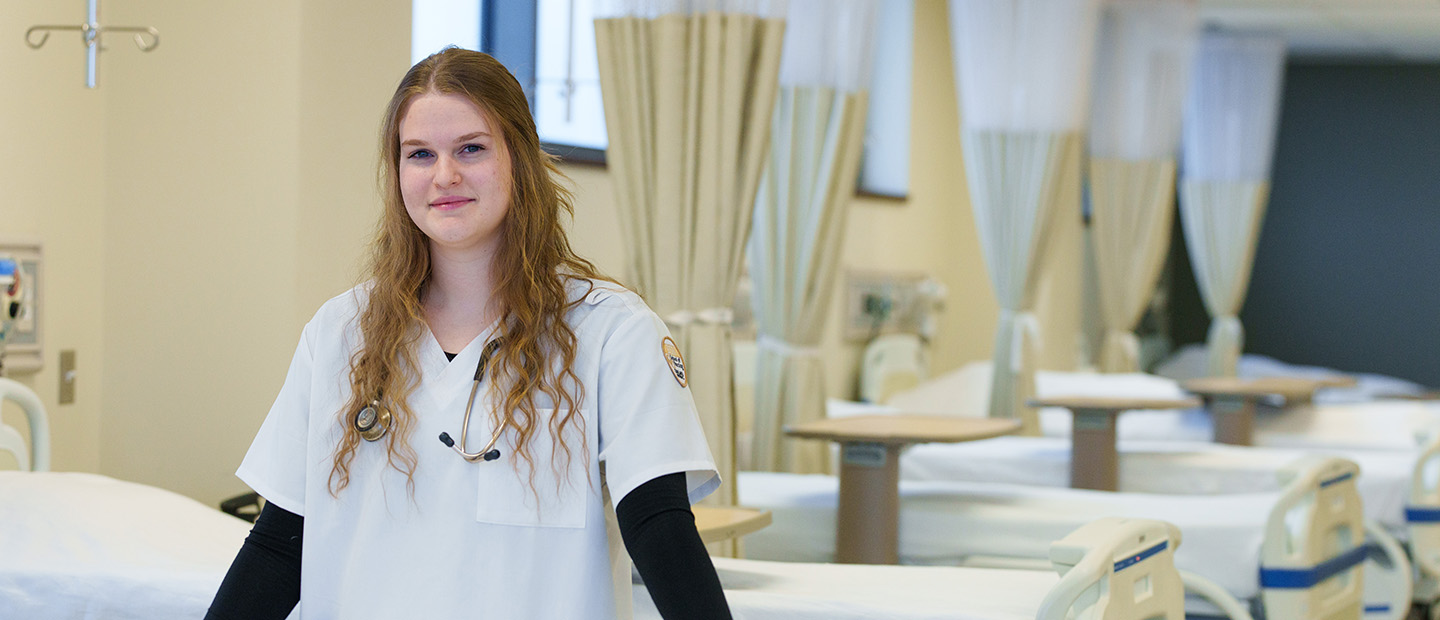 Basic-BSN track (pre-licensure)
The Oakland University School of Nursing Undergraduate Program Basic-BSN track provides students with a diverse range of clinical experiences throughout Southeastern Michigan, and is designed to develop nurses who are able to critically think, use evidence to develop, implement, and evaluate patient-centered nursing care, and who are ready to advance in their professional nursing careers.

The Basic-BSN track will:
provide students with a nursing education that meets the highest standards of the profession.
foster professional development by emphasizing the use of the nursing process as the critical thinking framework for developing, implementing, and evaluating patient-centered care across the lifespan
facilitate the development of clinical decision-making skills based on ethical, legal, and cultural perspectives.
integrate the concepts of evidence-based practice into nursing care delivery.
prepare students to be successful on the NCLEX-RN.
nurture a commitment to lifelong learning and prepare students for further education at the graduate level.
Please visit our Information Session page for upcoming opportunities to learn more about the program. 
Apply Now Transfer Scholarships Request Information Plan of Study