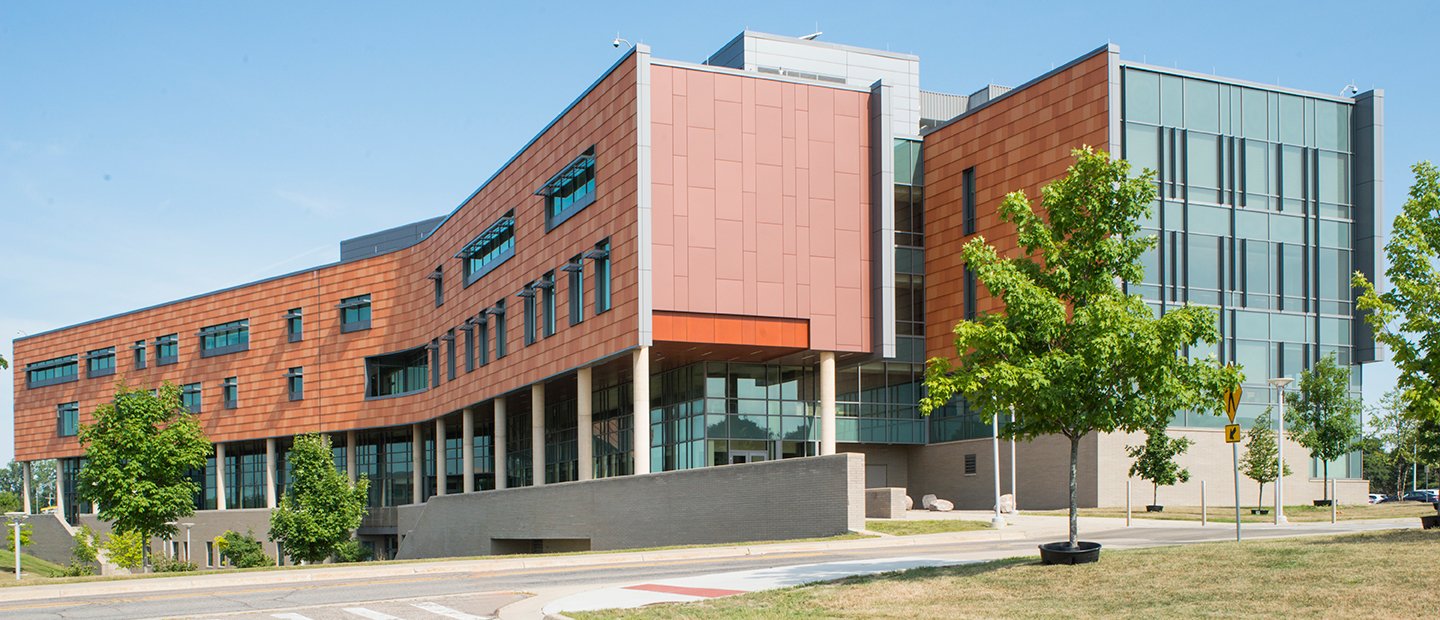 About the School of Nursing
Thank you for your interest in Oakland's School of Nursing. The School of Nursing prides itself on providing a high-quality education that will provide the best clinical experiences, job opportunities in the area's best healthcare systems and access to faculty members who are leaders within the nursing profession. The School of Nursing also provides resources that may be available to assist with tuition expenses.
Dean's Welcome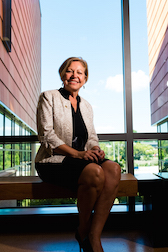 Welcome from Dean Judy Didion, PhD, RN
Thank you for visiting the School of Nursing website and for considering Oakland's nursing programs.

As a new dean here at Oakland University School of Nursing, I am continually discovering that Oakland University and the School of Nursing have so much to offer!

I am truly impressed by the high-quality programs the School
of Nursing offers in a diverse and inclusive environment. The University's commitment to engaging with its community provides unique real-world learning experiences that give our students the opportunity to shape the fields they will work in and be a part of the conversation about how we can improve healthcare at all levels.

Whether you are interested in becoming a nurse or are already a nurse and want to advance your nursing career by earning your BSN or a graduate degree, our School of Nursing offers programs that will help you to meet your career goals. Our students have access to programs with dynamic instructors, rigorous curricula and clinical practice opportunities with the Detroit metro area's top hospitals and facilities.

Our students are prepared to provide optimal care delivery within the complex and ever-changing healthcare industry as faculty delicately blend the art and science of nursing through Relationship Based Care tenets. As an OU nursing graduate, you will be recognized as a transformational leader, caring practitioner and scholar who optimizes the health and well-being of a diverse global society.

The Institute of Medicine's 2010 report, The Future of Nursing: Focus on Education, closely tied nursing practice and education with the future of healthcare reform. The educational emphasis on leadership, theory, technology and practice prepares our graduates to perform in a variety of venues from health care agencies to lobbying on Capitol Hill. We emphasize the importance of being a community engaged healthcare practitioner and embracing the qualities of leadership. Many of our graduates are now presidents of hospitals, chief operating officers of health care systems, chief nurse executives and directors of complex health care programs. Our graduates are not afraid to take risks; and we can proudly say many are entrepreneurs and activists moving to change health care for the better.

I look forward to working with our students, campus community, and those working in the health care field to advance the science and art of nursing in the months and years to come. I am proud to call myself a Grizzly.
Board of Visitors
The Board of Visitors is an advisory body to the Oakland University School of Nursing. The specific purposes of the Board of Visitors are to provide counsel to the School of Nursing regarding its objectives, strategies, goals, curriculum and concerns; to promote the school in the community by creating awareness of its existence, supporting recruiting efforts and understanding of the services it renders; and to provide assistance in obtaining financial support from outside sources.
BOARD MEMBERS
Nina Abubakari, MPH, MBA, JD, FACHE, President and CEO, Advantage Health Centers
Lynn Chiesa, RN, MSN, NE-BC, Chief Nursing Officer, Ascension Providence Southfield and Novi
Doug Dascenzo, MSN, Chief Nursing Officer, St. Joseph Mercy Oakland and System CNO, Trinity Health, Michigan
Shukri David, MD, FACC, Cardiology Chair at Ascension Providence Southfield and Novi and Medical Director of the Heart & Vascular Center of Excellence at Ascension Providence Southfield
Judy Didion, PhD, RN, Dean, School of Nursing
Ann Donnelly, RN, BSN, MA, Vice President, Care Management, Priority Health
Susan M. Grant, DNP, RN, FAAN, NEA-BC, Executive Vice President, Chief Nursing Officer, Beaumont Health
Debbie Guido-Allen, MBA, BSN, RN, NE-BC, Chief Operating Officer, Beaumont Hospital, Royal Oak
Lisa Hahn, MS, BSN, RN, Chief of Community Nursing Programs, Oakland County Health Division
Gregory Jamian, BA, President & CEO, AmeriCare Medical, Incorporated
Jacqueline Long, RN, BSN, MSN, Former OU Trustee, School of Nursing Alumni 1981
Dawn Poteau, ACC, PMP, SHRM-SCP, Chief Executive Officer, Talent Activators
Kyle Sasena, First Vice President, Independent Bank
Michelle Seid, RN, BSN, School of Nursing Alumni 1993
Charlene E. Shaya, ESQ, Chief Operating Officer, J & B Medical Supply, Co., Inc.
Sheri Underwood, RN, BSN, MSN, Group Chief Nursing Officer, Detroit Medical Center
Eric Wallis, DNP, MSA, RN, NE-BC, FACHE, President, Henry Ford Hospital, West Bloomfield
Diane Wenninger, MSA, BSN, RN, VP, Patient Care Services, Chief Nursing Officer, McLaren Oakland Hospital
EMERITUS BOARD MEMBERS
Maggie Allesee, MS, Counselor
Mission/Vision
School of Nursing Mission
The mission of OU SON is to prepare transformational leaders committed to caring and using the best evidence in nursing practice, education and research to optimize the health of the public in a diverse ever-changing society.
School of Nursing Vision
The faculty and graduates of OU SON will be recognized as transformational leaders, caring practitioners and scholars who optimize the health and well-being of a diverse global society.
Click here for our Learn to Help Others video on the School of Nursing.
About HHB
The Human Health Building boasts of an environmentally-friendly design by virtue of its construction from renewable materials; advanced air quality and water conservation systems; and geothermal heating and cooling system, which aids in the reduction of carbon emissions and energy consumption and output.  Due to the success of these innovations, it was certified as Michigan's first Leadership in Energy and Environmental Design (LEED) Platinum University Building in 2013. 
 The HHB serves as the primary residence of Oakland University's School of Nursing and School of Health Sciences, and includes five stories of lecture, seminar, and lab-style classroom spaces designed to better facilitate the academic development of its tenants. ​The Oakland University School of Nursing Simulation Lab is a state-of-the-art facility that provides a rich experiential learning opportunity for students to integrate theory with practice. Our simulation scenarios allow students to make real-time clinical decisions in an environment that poses no risk to patients. The program promotes competency, confidence, and autonomy necessary to position our students for success upon transition to practice.
Recognition
The Oakland University School of Nursing offers programs facilitated by dedicated faculty researchers, practicing clinicians and experienced nursing professionals with the latest technologies and evidence based practices.

The SON is recognized as one of the premier nursing schools in the Upper Midwest as well as by influential national publications like the US News and World Report. Because of our reputation in this region and beyond, the School of Nursing has been recognized by several national organizations.