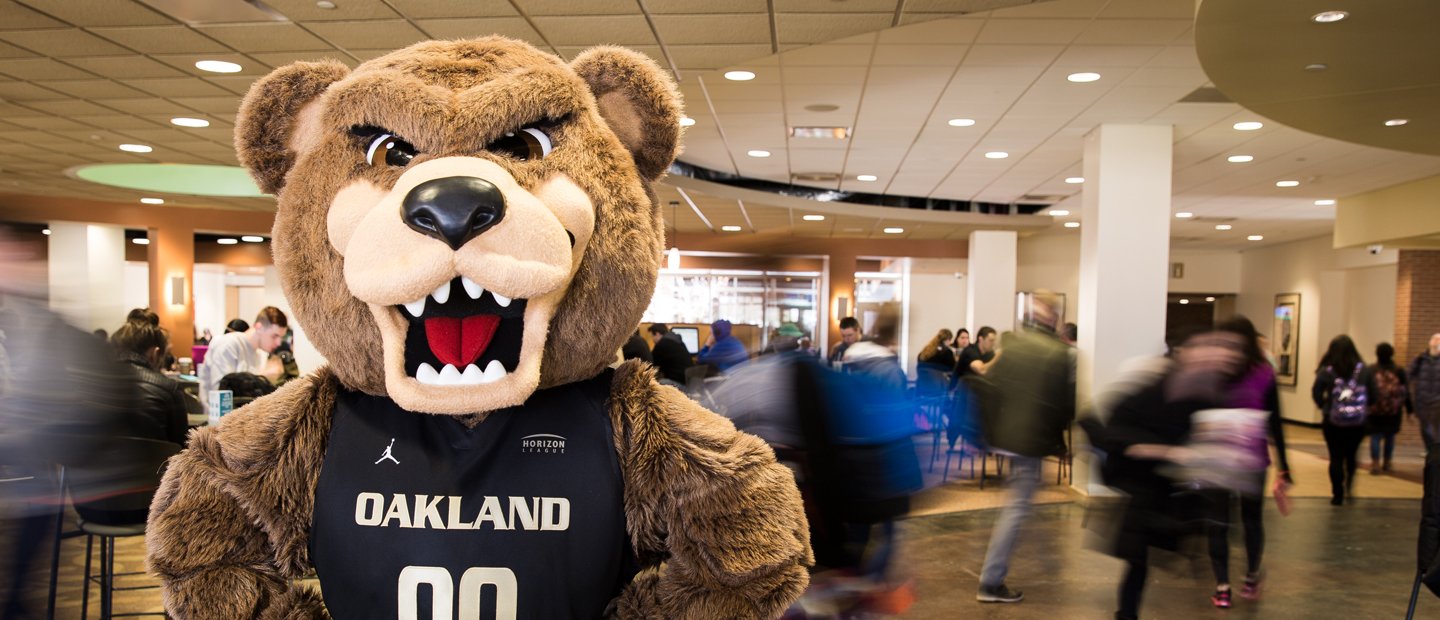 Planning to transfer colleges and complete your bachelor's degree at Oakland University? We make it easy.
Phi Theta Kappa, the national honor society for two-year colleges, named Oakland University to its prestigious Transfer Honor Roll for 2023. The award recognizes universities that excel in providing transfer students with pathways to a four-year degree.
Oakland University welcomes more than 1,000 transfer students every year, and the number is growing. We welcome transfer students from community colleges and four-year schools, as well as military veterans, international students, and high school graduates who've earned college credits through Advanced Placement (AP) courses, International Baccalaureate (IB) programs, or the College-Level Examination Program (CLEP).
If you're thinking of transferring colleges, we'll help you achieve a smooth transition to Oakland University with:
Attention to your needs. You'll work one-on-one with admissions advisers and academic advisers who'll listen carefully, communicate promptly, eliminate hassles, and remove obstacles. Every transfer student has distinct objectives. We'll put yours front and center. Register for a transfer student event or schedule a one-on-one consultation with an adviser (800-OAK-UNIV) so we can start the conversation.
Convenience. We'll help you maximize the value of your transfer credits, so you can graduate as quickly and affordably as possible. To streamline the admissions process for transfer students, Oakland University participates in statewide transfer agreements (such as MTA and MACRAO) and have individual Transfer Articulation Agreements with nearly 40 institutions.
Ongoing support. Once you're enrolled, we'll stay in touch to ensure that your transition to Oakland University is successful. If you need any help getting acclimated, choosing courses, planning your schedule, or succeeding in your classes, our entire team—including faculty, advisers, and administrators—is at your disposal.
Financial assistance. We've set aside millions of dollars in scholarship and grant funds for transfer students. Depending on your grade-point average, the number of transfer credits you have, and other criteria, you can save thousands in tuition.
Transferring to Oakland University: Helpful Hints
Before you submit your formal application to transfer to Oakland University, we recommend completing one or more of these steps. With just a little advance planning, you can save a lot of time and hassle down the road.
Attend a transfer event and meet with an adviser. If you only take one step before you apply for transfer, make it this one. Oakland University hosts free events for transfer students throughout the year, including Transfer Tuesdays (twice a month) and Transfer Open Houses (four times a year). All events enable you to meet with admissions advisers. If you attend an Open House, you can get an immediate admission decision. Check our events calendar to register for the next transfer student event.
Use our self-service tools. If you'd like an immediate, unofficial assessment of your transfer credits, use our Transfer Equivalency Self-Service tool. You may also use our Transfer Guides, Articulation Agreements, MI Pathways and other transfer credit resources. These online tools enable you to find your current institution and translate your credits into their equivalents at Oakland University. The self-service tools are not intended as substitutes for a one-on-one meeting with an academic adviser, and the information is unofficial. However, they can give you a useful approximation of which prerequisites you've met and which degree requirements you've already fulfilled.
Consult our college-specific transfer guides. If you're attending a college that Oakland University maintains a transfer agreement with, consult the corresponding transfer guide. These short, concise checklists enable you to quickly determine which credits will transfer to fulfill the specific degree you're interested in.
Review our admissions criteria for transfer students and our rules for transferring credit.
Apply Now
How to Check Your Admission Status
Transfer Equivalency Tool
Transfer Guides