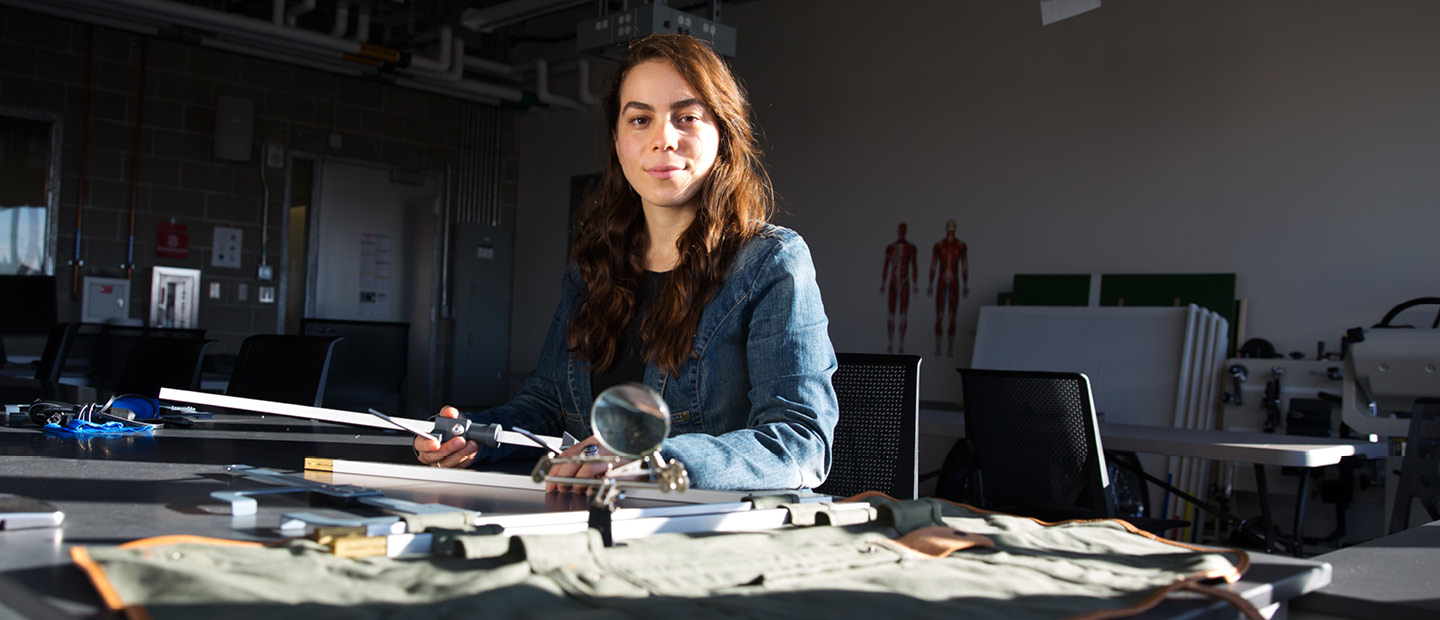 Industrial and Systems Engineering
Welcome to the Industrial and Systems Engineering Department.

What do Industrial and Systems Engineers, Engineering Managers and Systems Engineers do? They figure out how to do things better - by leading the design of products, processes and systems that improve quality and productivity.  It's why more and more companies are hiring as well as promoting them in industries such as automotive, energy, advanced and digital manufacturing, healthcare, defense, logistics, service and others.
Michigan HOT 50 Job Outlook Through 2028 - ISE highest growth rate of any engineering profession

Mission
The Department of Industrial and Systems Engineering carries out the mission of the School of Engineering and Computer Science by offering:

Contact Us
Dr. Vijitashwa Pandey, Chair
Engineering Center 502
(248) 370-4044
pandey2@oakland.edu
Advisory Board & Career/Internships
Advisory Board
The ISE Industrial Advisory Board assists in enhancing ISE educational and research programs as well as ensuring their relevance to current and emerging technological needs.  Board members are:
Gary Altman, Lean Process & Product Development Engineer, Ball Aerospace
Kerry Coran, Lean Specialist, Ascension Health
Greggory R. Garrett, CEO & Managing Director, CGS Advisors LLC
Patrick Hillberg, Director, SE Michigan STEM Alliance
Doneen McDowell, Executive Director, Global/GMNA Manufacturing Engineering - Vehicle Systems, General Motors
Steve Savoie, retired Senior Manager - Industrial Engineering, General Motors
Michael Sigelko, Chief Body Architect, General Motors

Christopher Slon, Manager and Technical Fellow - Dimensional Engineering, Stellantis
Lisa Takis, Senior Continuous Improvement Specialist, DTE Energy
Bryan Talbert, Container Quality & Procurement Support Manager, General Motors Corp.
Richard Trahey, Sr. Director – Solution Development, Dematic Corp.
Anthony Verrino, Senior Manager - Production Control, Stellantis
Gary Warren, Global Quick Connector Coordinator, Rayconnect Inc.
Jeffrey Watt, Senior Manager - Model Planning and Launch Control, Stellantis
Careers/Internships
What can you do with an ISE degree?  Here is what some of our graduates are doing.
Amanda G. - I am a Program Ergonomist for a major automaker.  Part of my job is to assist plants with identifying and developing ergonomic solutions for specific requests and issues.  The best part of my job is that I get to work with a variety of people throughout the company.  I have been able to apply the knowledge I've gained throughout the ISE program to my job in industry.  The professors are not only good at what they do, but they also truly care to help you learn.
Sarah G. - I work at an energy company, and I have participated in several projects aimed at streamlining processes and reducing cost.  The best part of my job is seeing the improvements and the savings that comes from the work that I have done.  When I improve on a process, I am able to see the direct correlation of the work I have done and the impact it has on the company.  This is the most rewarding part of my job, which is something that makes me want to go to work every day looking for new opportunities for improvements.
Matt T. - I work at an aerospace company, my responsibilities involve everything that an ISE does to design and develop a production line.  I use simulation software to model the production line and run what-if analysis situations.  There is so much variety in ISE, no two projects are the same.  It is constantly new and challenging.  I knew growing up I wanted to be an engineer, but I was never 
sure what field of engineering.  Once I learned about Industrial and Systems Engineering, I knew I found my field of engineering.
Kimmy R. - I am part of the Inventory Planning team 

at a major theme park in Orlando, Florida

.  I travel weekly to the 5 different locations to work with operational Cast Members to understand their current inventory challenges and how our team can help them to better forecast their needs.  I use the skills I learned during my ISE education and internships to improve the way our team does business.  I am finding more and more opportunities to exercise the problem solving techniques I learned during my ISE education at OU.  I truly feel that a role like this is a testament to the variety of jobs available for those who choose to pursue industrial and systems engineering as a career!
And here is what some of our ISE students did during their paid internships.
Viki G. - I spent 3 years assisting in plant launches, designing plant layouts, workstation analysis and solving ergonomic issues at a tier 1 supplier.  I traveled to several states and internationally to support various plants.  My internship was very fulfilling and has allowed me to utilize the ISE knowledge I gained at OU.
David L. - I spent four months working in the Central Distribution Dept. of a major hospital and performed time studies, data analysis and process flow mapping.  With my findings, I proposed a new scheduling system, documents for work standardization and a new process flow from the time supplies arrive at the hospital to when the patient uses them.
Russell B. - My internship at a major automaker enabled me to experience and apply my ISE knowledge in a world class environment.  I was able to work with motion capture and virtual reality technology, integrating both technologies with PLM human simulation tools like Jack and Process Simulate.  I worked first hand with industrial engineers and line team leaders to verify launch processes.  I also got to network with hundreds of students, present to Vice Presidents of the company, and go 150+ MPH in a sports car.  It was a fun summer.
Emily C. - I worked in the Creative Costuming Dept. at a major theme park in Orlando, Florida.  I had various projects, most of them involving creating or maintaining tools that our cast members use to make their everyday work easier.  One of my favorite projects was creating an app for our special events team.  They use the app to make sure our characters are dressed in the correct outfit, listing all the details necessary for the special event.