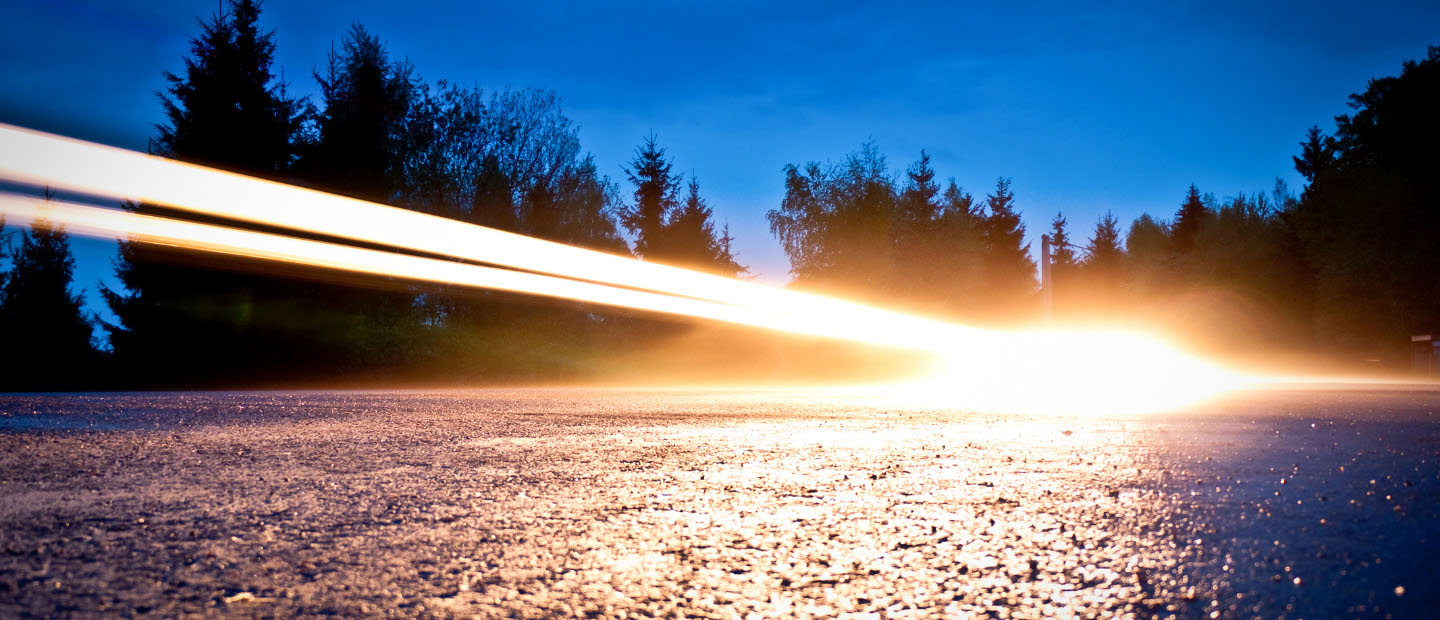 Automotive Lighting Certificate Program
Oakland University's School of Engineering and Computer Science and Professional and Continuing Education worked with automotive lighting suppliers and companies to collaboratively develop a hands-on program designed for STEM professionals interested in a career in automotive lighting. Designed and taught by practicing lighting engineers and OU faculty, the program will reduce employment transition time and provide opportunities for students to interact with automotive lighting professionals.
Contact
Email oupace@oakland.edu or call 248-370-3177
Register
Course Overview
The 12-week, 72 hour program covers fundamental topics exposing students to Optics and LED Lighting, Electricals and Electronics, Design and Testing, Manufacturing Processes and Marketing.   The program is ideal for graduating and working engineers new to the lighting industry. Each module includes minimally one 3-hour educational field experience to enhance first-hand learning. 
Advances in lighting such as smart lights, LED innovations, high efficiency and low cost are fueling the rapid pace of technology changes.  In turn, engineers entering the LED lighting industry are in high demand and nationally earn a median salary of $100,000. 
A PACE Certificate of Achievement will be awarded upon successful completion of the program.
Frequently Asked Questions
1. Are the field trips mandatory/part of the class?
Field trips are highly recommended, but not required.

2. Can we pick and choose modules or do we have to do all three?
The program is bundled, so to get the certificate you have to take all three and pass with 80% or better based on quizzes and attendance.  If you do well and can't make it to the field trip, you should still be OK. The field trips were added this year because they really brought a great deal of benefit to the participants and in turn to the program.
3. Are certain modules a prerequisite to the next module?
The modules are independent of one another.
4. Who should come to this program?
Newly hired engineers or those technically involved in technical application of product development.

5. Are discounts available?
Discounts (10% maximum) are available for OU Alumni or groups of 5 or more
Module 1 - Introduction, Optics, and Lighting
Automotive lighting has been synonymous since the advent of the car.  Module 1 will introduce you to the history of the automotive lighting industry; where is has been and where it is going, followed by an introduction to terminology, components and units specific to the industry.  The module will quickly dive into lighting optics, design and vehicle interface.
Topics covered include:
Forward Lighting history – from candles to Lasers.
Styling - the importance of design and visual appeal.
Lighting terminology – functions/components/units.
Light Generation Sources
Physical optics
Optical design – fundamentals of Lens/Reflectors/Guides.
CAD design – how lamps are digitally engineered
Mechanical interface to vehicle
Module 2 - Electricals, Electronics, Design, and Testing
The importance of lighting to driving safety cannot be understated.  Exterior lighting needs to work every time a driver steps into a car without fail.  It is the lighting industry engineering experts' responsibility to design and deliver a quality product that the public can trust.  This module will provide an introduction to the electronics/electrical design, sensor interface, thermal design that underlay the automotive lighting systems.
Topics covered include:
Electrical & electronics Design
Vehicle interface, CAN bus, outage
Electromagnetic compatibility
Sensor interface (ADB, AFS, Camera)
Autonomous drive
Thermal Design Considerations
Structural considerations
Testing & validation
Moisture Management
Module 3 – Manufacturing Processes and Marketing
Exterior lights are lovingly called the "jewelry of the car." Not only are lights important to driving safety, but they identify styling and branding for automotive companies. Module 3 will dive into the important aspects of not only the project management/quality aspects of the manufacturing processes, but will provide the learner with the regulations, safety, intellectual properties, and branding that are fundamental to the industry. 
Topics covered include:
Project life cycle management
Regulations
Safety
Intellectual properties
Injection molding & tooling
Materials & Coating
Electronic Manufacturing
Schedule and Pricing
Module 1: 4 weeks
Tuesdays and Thursdays, 6 – 9 pm
January 9 through February 1, 2024
24 contact hours
3 hour field experience - optional

Module 2: 4 weeks
Tuesdays and Thursdays, 6 – 9 pm
February 6 through February 29, 2024
24 contact hours
3 hour field experience - optional
Module 3: 4 weeks
Tuesdays and Thursdays, 6 – 9 pm
March 5 through March 28, 2024
24 contact hours
3 hour field experience - optional
*Optional Mini Expo for Automotive Lighting Module 3 on March 24 from 6-9 pm 
Cost: $3600 ($1200 per module)