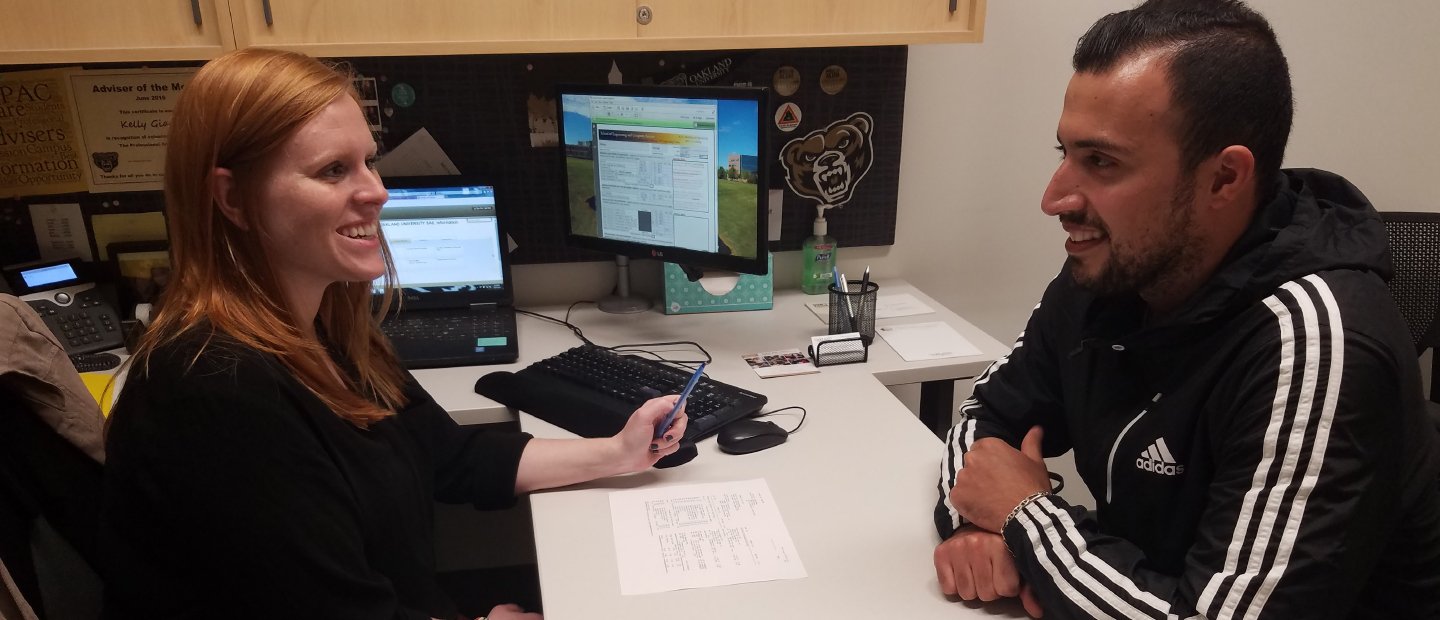 Registration will begin in March, and now is the time to meet with us so we can help you create a plan for success!

Please visit ou-advisor.oakland.edu to schedule an appointment. This appointment will be conducted over the phone or video chat until further notice.
New transfer and prospective students - please call 248-370-2201 to schedule your appointment.
Advisers are here to assist you, so be prepared for your appointment –

review your

registration date

, Progress to Degree (in MySail),

academic catalog

, and posted

class schedule

.

Course overrides (due to registration errors or off-campus enrollment), major standing, and preliminary graduation reviews can be requested online. Please see the link and additional information in the Forms and Info tab below.
Questions? Visit our FAQ page or connect with us through SECS Chat.
Chat with Us! 
Virtual Drop-Ins
Considering dropping, withdrawing from, or repeating a class?  Understand your options and make an informed decision.  Join our open Zoom session to speak with an adviser anytime during the times listed.
Meeting ID: 928 0608 7502    Passcode: 603581
Winter 2021 Virtual Drop-In Days    
Thursday, March 18th, 9:00 AM – 11:00 AM and 1:30 PM – 3:30 PM
Connect with us through SECS Chat!
Because the SECS Undergraduate Advising Office will continue to work with students remotely, we now have Chat hours available Monday - Friday for any quick questions that you may have. Our  academic advisers will be available to answer your questions on the Google Chat from 11 a.m. - 12:00 p.m. and 2:30 p.m. -  3:30 p.m.   You might be wondering when classes begin for the next semester, or the last day to withdraw from a class, or how to find a tutor. Any question is a good question. 
Follow the directions below to chat:
Go to the Oakland University homepage and click on Webmail at the top.
Sign-in using your NetID and password.
In the bottom left, click the plus sign (+) next to your name.
In the search box of the pop-up window, type 'secsadvising@oakland.edu' and click on the name below.
A text box will pop up at the right of your screen - ask us anything!
This service is best utilized when students are able to stay active in the chat until there is a resolution to their question. 
Our staff are ready to help!