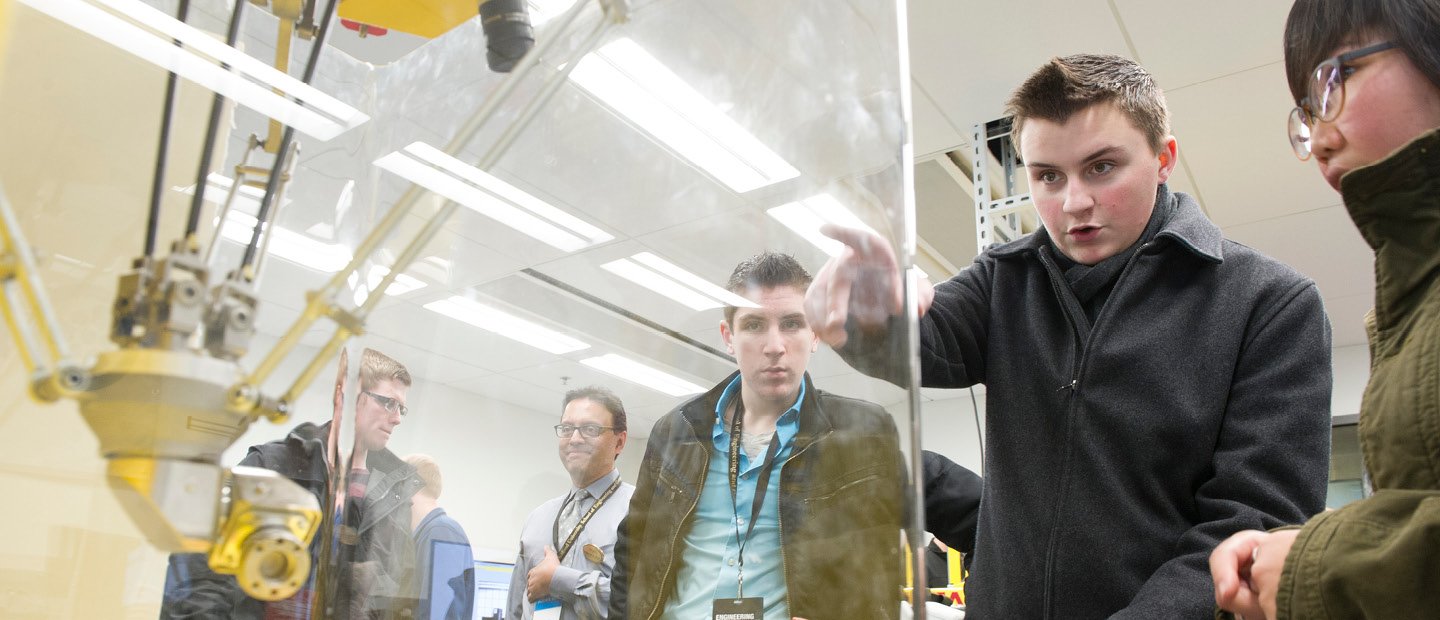 School of Engineering and Computer Science
The School of Engineering and Computer Science stands apart as a leader in STEM education. Our graduates are highly regarded in every field and the school enjoys an overwhelmingly positive reputation in a wide variety of industries, including the colossal automotive industry with which our region is synonymous.

There are many exciting developments and emerging industries in which our faculty are globally recognized experts. Through the Aspire. Advance. Achieve. Campaign for Oakland University, the school will expand its focus to capitalize on the next wave of engineering breakthroughs in a wide variety of fields.

Fundraising priorities include:
Research Professorship
Center for Excellence-Advanced Plastics Manufacturing
Center for Excellence-Connected World
Center for Excellence-Clean Energy
IGVC and IGVC Spec 2
Center for Excellence-Antenna Range
STEM Summer Camps and Field Trips
Diversity Programming
Bioengineering Department
Industrial Robotics Program
SAE Student Organization
Give Now
For more information about the School of Engineering and Computer Science, please contact Anthonie Burke.