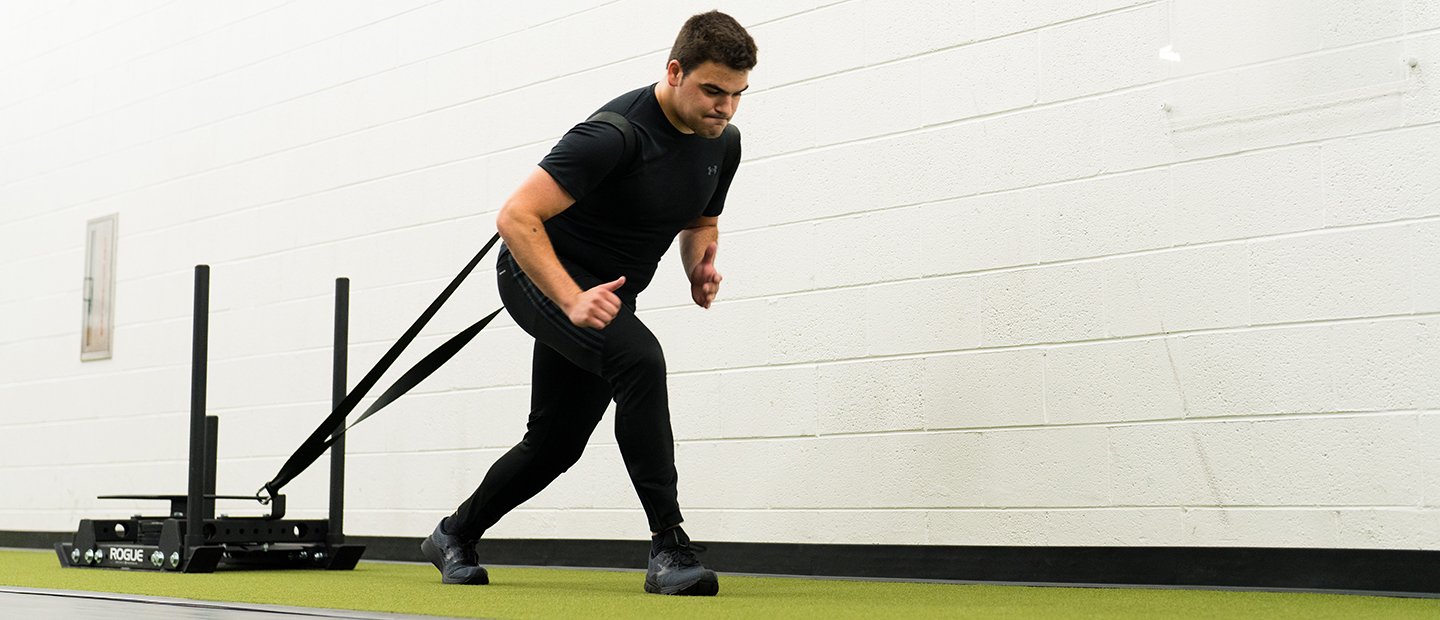 The focus of student wellness at OU is to empower students to lead healthy lifestyles and make positive decisions regarding personal health and well-being. Interested in bringing a health and wellness program to your class, student organization, employee group and more?
The wellness team collaborates across campus to provide relevant, high-quality health and wellness programs and educational opportunities to all students. Wellness workshops and programs can be requested by resident assistants, academic peer mentors, advisers, academic instructors, student groups, etc. Programs, workshops and events are open to all.
Contact cheileman@oakland.edu to submit a request for a program.
Several on-going well-being programs and services are available. Those include the Green Bandana Project, iPause, Bright Light Therapy, Pet Therapy and student wellness coaching.
Green Bandana Project

The purpose of the Green Bandana Project is to spread awareness of resources for those with mental health related struggles, break the stigma of mental health related concerns, and to develop a strong sense of connection and community at Oakland University.
The goal of this opt-in campaign is to continually display a green bandana; provided by University Recreation & Well-Being and the Dean of Students Office, to indicate that you are a safe person to approach with mental health related needs and that you are someone who knows where to find campus resources. Individuals who opt-into this campaign will not only be provided a green bandana, but also a resource card that should be used with anyone with mental health related needs.
Want to participate? Email cheileman@oakland.edu to receive a form to fill out and you will receive a Green Bandana in the mail compliments of University Recreation & Well-Being and the Dean of Students Office.

iPause
A program designed to foster student, faculty and staff success through interactive workshops focuses on stress management through mindfulness, emotional intelligence, anxiety relief and the promotion of related campus resources. Peer-led for student workshops, and Pro-led for faculty/staff workshops. Email cheileman@oakland.edu to request the iPause program.
Bright Light Therapy
All currently enrolled students and other Recreation Center patrons are eligible to reserve and check out a bright light therapy box. This is an evidence-based practice that can be beneficial for seasonal depression, sleep and mood regulation. Bright light therapy typically runs from October through March. Boxes can be reserved through the Rec Well Portal.
Pet Therapy
Pet therapy is offered on a regular basis every semester. To get a full schedule of when the dogs will be on campus and their location visit the Rec Well Portal.
Student Wellness Coaching
Student Wellness Coaching is currently only available virtually, and is a free service offered to currently enrolled OU students. Submit a request for wellness coaching by emailing cheileman@oakland.edu.
For personal counseling, please contact the OU Counseling Center at 248-370-3465.
The goal of wellness coaching is to help you make positive changes in your life and help you take control of your health and well-being in areas such as managing stress, balancing time commitments, reaching fitness and nutrition goals, and sleep management.
There is no grading in wellness coaching and the changes you make are totally up to you. The coach will not make you do anything, rather will help you along the way by providing you with strategies to achieve your goals.