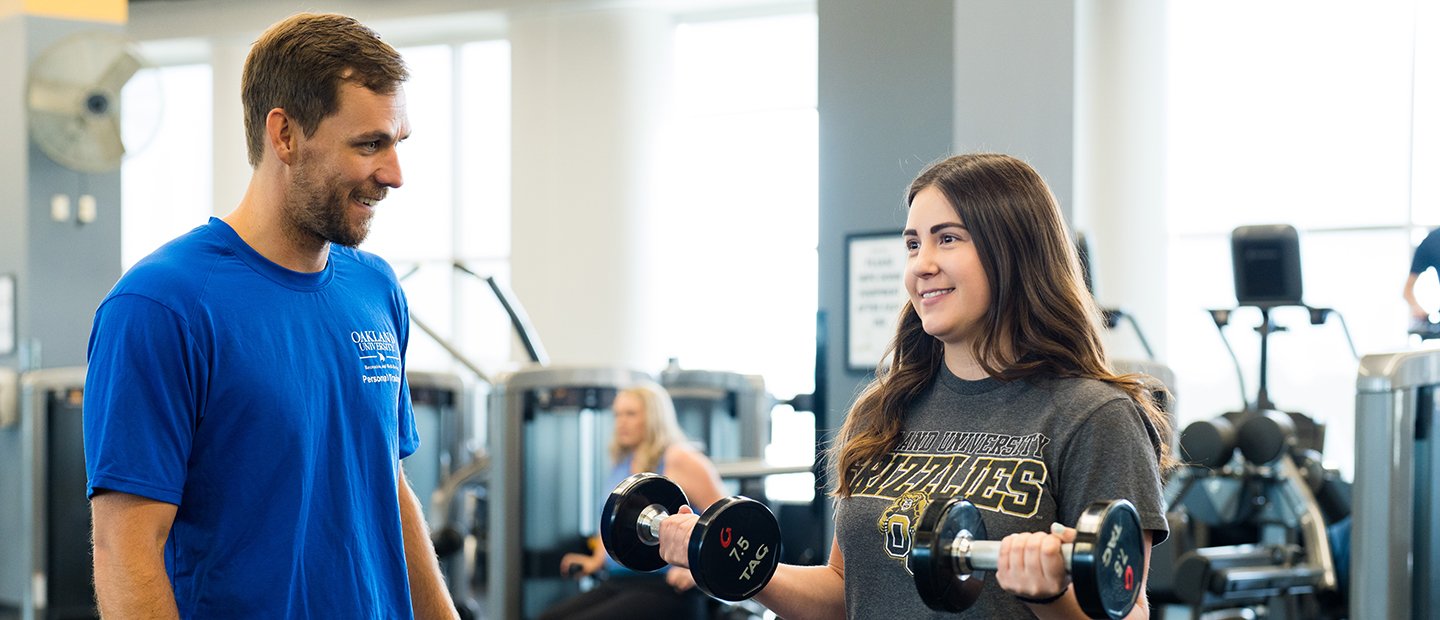 Looking for extra motivation or want to take your workout to the next level? Try working with a personal trainer! Certified personal trainers are dedicated to helping individuals reach their health and fitness goals and make a regular exercise program a part of their daily life. Trainers can help design a plan that is right for everyone and can teach in safe and effective ways to exercise for improved overall fitness. Trainers will closely monitor your progress and along the way will provide the knowledge and tools to be comfortable and confident in any fitness setting.
Training is available for individuals, buddies and small groups. Visit the Rec Well Portal to select the right package and view pricing. Student and non-student member rates are available.
To request a trainer, email hforbes@oakland.edu.