First Generation Students
Blaze the path to your new future by pursuing a college degree at Oakland University, where you'll be supported, recognized and celebrated.
We know that being the first person in your family to attend college can be intimidating. At Oakland University, we make it a priority to connect first-generation college students to a variety of resources and initiatives to ensure a smooth transition and future success.
With free resources like financial aid information sessions (including assistance in filing your FAFSA) and a special scholarship for current OU students whose parents do not have a bachelor's degree, you can fully prepare for your journey at Oakland University.
Resources
OU offers numerous resources, programs and services to help you acclimate to university life and all its expectations.
Events
We've created several events to assist first-generation college students as they navigate the college admissions process.
Get Ready for College: High school students and their family members are invited to find out how they can prepare for college. Admissions and financial aid experts discuss the college selection process, transitioning from high school to college, and financing a university education.


First and Focused workshop: In this workshop, we discuss the key differences between high school and college, the admissions experience, affordability, college lingo, and tips for success. Attendees are provided additional resources to further prepare for the transition.
University Lingo
Part of navigating college life is being able to understand what faculty, staff and other students are talking about when referring to your education. There are distinct terms used when describing processes, tools, resources and other necessary functions of OU. Check out our university lingo to help you feel prepared and confident!
Student Testimonials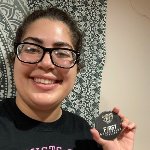 "Being a first-generation college student is hard because you can't always look to your family for guidance. However, the people I met at OU were the most supportive and encouraging family I could've asked for. They were there for me whenever I needed assistance, and this family mentality at OU is what helped me throughout the years."

Raneen Allos, Exercise Science, Class of 2020
---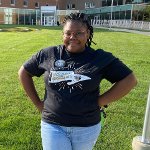 "My advice for first-generation students is to trust yourself. It's gonna be hard — you're gonna be challenged academically, mentally and emotionally. Trust and know that you deserve to be here. You worked hard, and you'll work even harder because you are determined and prepared to succeed and reach your goals — you will shatter any doubts."

Dana Cogshell, Human Resource Development, Class of 2021
---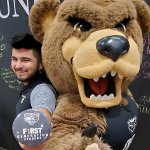 "Being a first-generation student is not only a privilege but a responsibility. I get to celebrate my family's history on campus, while using my platform to be there for future first-generation students."

Ernesto Duran-Gutierrez, Dance, Class of 2020