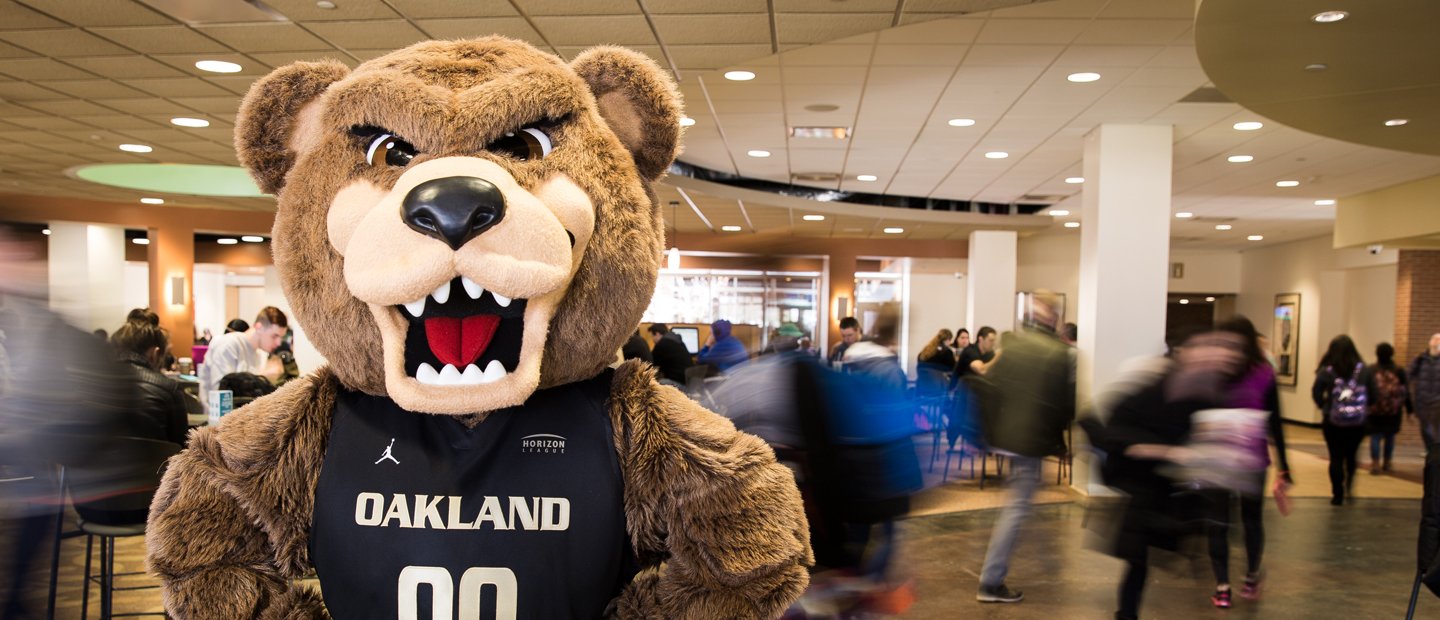 Oakland University is committed to supporting students whose application process is impacted by COVID-19. For students who are unable to obtain required documentation (official transcripts, English proficiency test scores) due to closures of schools and test centers, we are making the following allowances:

Unofficial transcripts and copies of current English language proficiency test score reports (TOEFL, IELTS, IELTS Indicator, Duolingo and PTE Academic) will be accepted on a temporary basis by emailing international@oakland.edu.
Admission decisions are subject to review upon receipt of official documents by August 1, 2021 for fall admission.
---
At Oakland University, we welcome students from all over the world. International students can come to OU as a/an:
undergraduate student. Students who are degree-seeking and who have met the English proficiency requirement.
undergraduate GAPP student. The Global Achievement Pathways Program (GAPP) allows students to come to OU with lower English proficiency and begin academic study for a degree while taking English classes.
ESL student (apply here). Students who need to improve their English proficiency before applying for a degree program.
ASAP student. The American Semester Abroad Program (ASAP) allows students to study abroad at Oakland for a semester or a year and transfer credits back to their home university.
Want to know more about OU or have questions about applying? Check out our International Student Viewbook or contact us at international@oakland.edu or (248) 370-3360.
Apply Now for Fall 2021 Apply Now for Winter, Summer & Fall 2022
How to Check Your Admission Status Meet Your Admissions Adviser
Steps to Apply
Complete the online application. Please submit your completed application for the desired term by:

July 1 for the fall semester
November 1 for the winter semester
March 1 for the summer semester

Students who have or are seeking an F-1 or J-1 visa are also required to submit an international supplemental application for admission to a degree-seeking program. ASAP students should submit the international supplemental application for ASAP.

The international supplemental application contains additional information about transcripts, English proficiency and other documents required for admission.
English Proficiency
Undergraduate English Proficiency Policy
A reasonable level of English proficiency is needed for students to be successful when completing an academic degree in the United States. All international applicants, other visa holders, permanent residents, and applicants whose first language is not English, must be proficient in English as a requirement to enroll in courses for credit at Oakland University. Such applicants will be required to demonstrate English proficiency by meeting one of the following conditions listed below.

Admission based on English Proficiency Testing for Undergraduate students
Regular Admission Minimum scores

Global Achievement Pathways Program (GAPP), or

American Semester Abroad Program

(ASAP)

ESL Institute

Test of English as a Foreign Language Internet Based Test

(TOEFL iBT)

79

One semester
69 to 78

(Minimum section

score 16)
----
Two semesters
62 to 68

61 or lower

International English Language

Testing System

(IELTS)

6.5

One semester
IELTS 6.0
(Minimum section

score 5.5)
----
Two semesters
IELTS 6.0

5.5 or lower

PTE Academic

53

One semester
48 - 52
----
Two semesters
44 - 47

43 or lower

Duolingo

100

One semester
95
----
Two semesters
90

85 or lower

Additional ways to demonstrate English Proficiency
One year of study and a diploma from a U.S. high school.
Completion of all coursework to earn a high school diploma at an institution outside of the U.S. where the language of instruction was English.
24 transferable credits, excluding ESL coursework, from a U.S. community college or baccalaureate institution.
A degree from a regionally accredited U.S. college or university.
Completion of three level 7 courses with a minimum of a B- in the ESL Institute at Oakland University.
Completion of ELS Level 112 Intensive program.
The following criteria only apply to students who do not hold and are not seeking an F or a J visa to study at Oakland University.
The student has worked full-time in the United States for at least three years in an English speaking environment. Evidence must be provided such as a letter of support from human resources to confirm employment.
The student has worked full-time for at least three years in an English speaking environment outside of the United States. Evidence must be provided such as a letter of support from human resources that confirms English as the primary language of written and oral communication.
A letter of support or comment from the ESL Institute at Oakland University based on an interview and completion of the ESL placement test.
Some programs at Oakland University may require a higher level of English proficiency than listed above. Applicants should examine the program description for their field of study for information about additional English proficiency requirements and furnish proof as part of the admission process.
Tuition and Costs
International students who are citizens of Canada and Mexico may qualify for the Non-Resident Award from Undergraduate Admissions. The scholarship allows students to pay in-state tuition rates. Learn more on the general
scholarships website
.
Tuition and expenses illustrated below are for fall and winter semesters, based on a 12-14 credit schedule per semester. Students who will enroll in summer courses should plan for additional financial support. Students should also budget an additional $4,000 per year for books, supplies and other personal costs. Students who plan to bring dependents on an F-2 visa, should add $6,500 (including insurance) per year for the first dependent and $4,900 per year for each additional dependent. (A dependent is a spouse or a child 20 years of age or younger).
International Undergraduate
Tuition (out-of-state) $19,788
Living expenses $10,561
Medical insurance $1,930
TOTAL $32,279
Canadian/Mexican Undergraduate
Tuition (out-of-state) $12,528*
Living expenses $10,561
Medical insurance $1,930
TOTAL $25,019

*Freshman and transfer students from Canada or Mexico may qualify for the Non-Resident Award, which would cover the difference between in-state and out-of-state tuition. The rate on this chart reflects this award. Students pursuing a second undergraduate degree do not qualify for this award. Tuition is subject to change at the discretion of the university.
F-2 Dependents
Oakland University welcomes any individual on a valid F-2 visa to benefit from part-time study even if their F-1 visa holder attends another institution. Academic study as a degree-seeking candidate at OU will require an F-2 student to meet all university and departmental admissions requirements.