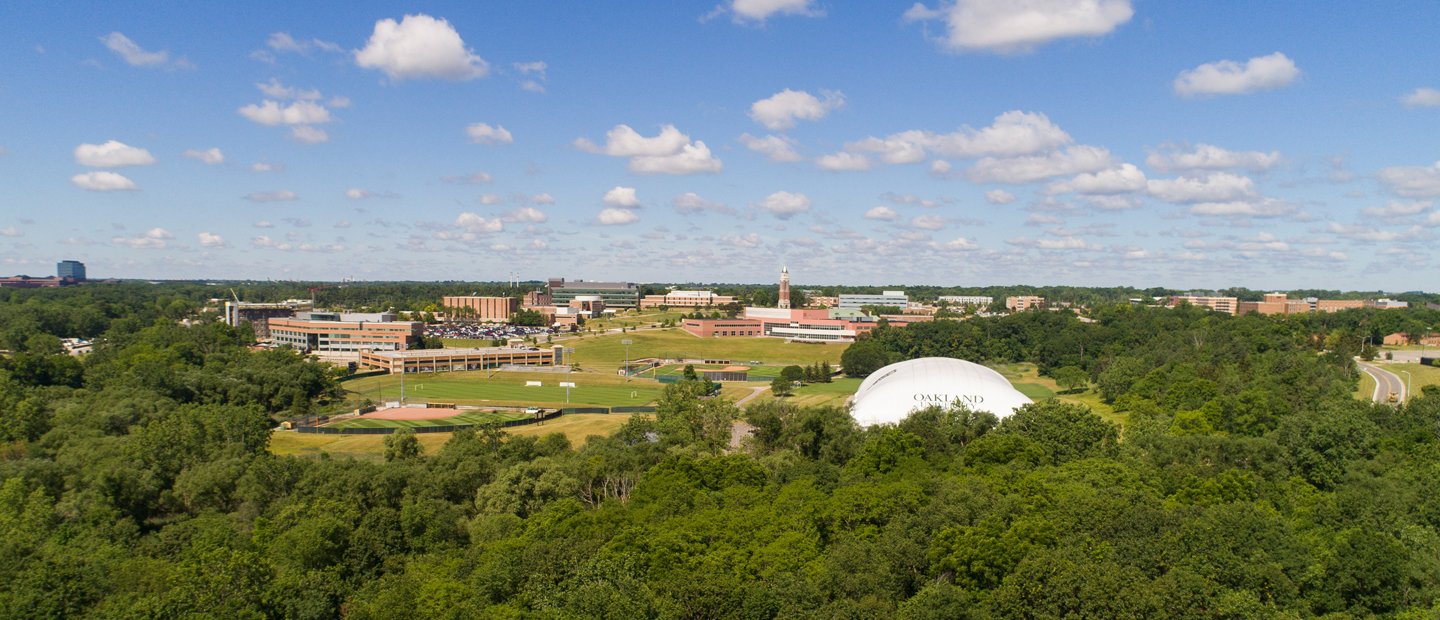 No where else will you find a university quite like OU. Located in Oakland County, one of the nation's hardest working and most prosperous counties, and the wealthiest and second largest county in Michigan, Oakland University is literally in the heart of it all.

If you live on campus you'll find yourself among a picturesque landscape dotted with new residence halls and student apartment complexes. Since less than 3,000 students live on campus, you'll really get to know your neighbors and form relationships that last.

If you commute, you're never far from work or home. OU is conveniently located near several major freeways so your path to higher education is truly within reach. We even offer OU courses in nearby Macomb County.

No matter how you get here or how long you stay, the opportunities at OU will give you a competitive edge: you can secure an internship down the road at the Chrysler world headquarters, unearth mysteries in our very own 110-acre biological preserve or endure clinicals at Beaumont Health less than 10 minutes away.