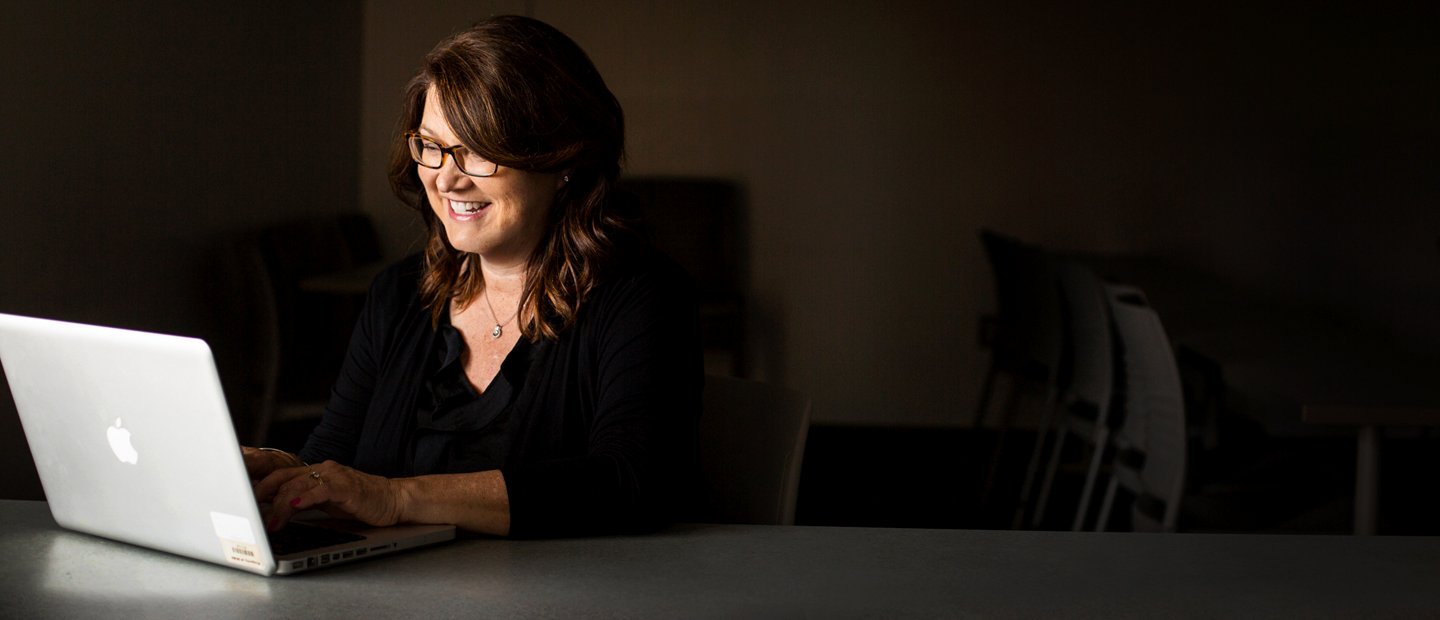 Education Specialist in Leadership
The Education Specialist Degree (Ed.S.) in (K-12) Leadership is a 34 credit, cohort-structured, post-master's degree program designed for individuals who are looking to further their education and aspire to positions in education administration. The curriculum is relevant — aligning instruction with the true experience in leadership — and connects with current issues in K-12 education.
Students are recommended for the Administrator Certificate (Building Level). Twenty-eight credits earned in the Ed.S. program can be applied toward Oakland University's Ph.D. in Education.  Classes are taught  with face-to-face, hybrid, and 100% online cohort modules available.
Overview
Benefits of this program include:
Convenient class schedule/format, designed for busy professionals
Can be completed in 22-months
Experienced administrators and area specialists teach all courses
Customize your research, mentorship, and internship
Michigan Department of Education approved>
Nationally recognized by the National Policy Board of Education Administration (NPB) and the Education Leadership Constituent Counsel (ELCC)
Knowledge of all the important aspects of school administration
Increased career options as a principal or school administrator
Gain extensive experience (via internship) in preparation for a front line administrative position as an informed and reflective educational leader
Program goals:
The Ed.S. program in Educational Leadership goals are designed to prepare leaders for the challenges inherent in school leadership, specifically to:
Prepare transformational leaders who can build a school culture and vision to ensure success for every student;
Create and sustain social justice;
Use data and research to inform practice;
Build capacity for teachers to work as leaders in the schools;
Prepare students for a knowledge economy.
Program Co-Coordinators:
480A Pawley Hall
Department Secretary:

Ann Marie Lindstrom
(248) 370-3070
lindstrom@oakland.edu

480D Pawley Hall
Requirements
The Ed.S. program in Educational Leadership offers courses that are designed for practitioners. The course sequence includes action research, field experiences, assignments that are embedded in authentic educational settings, and an internship with a mentor for two years.
Year One
Fall
EA 7720 School as a Formal Organization - 4 credits
EA 7730 Program Assessment - 2 credits
Winter
EA 7740 Curriculum and Staff Development - 4 credits
EA 7750 Testing, Measurement, and Data Analysis - 2 credits
Summer I
ED 7940 Seminar on School and Community Development - 2 credits
EA 7950 Internship Experience I - 1 credit
Summer 2
EA 7780 Educational Law - 4 credits
Year Two
Fall
EA 8820 Human Resource Management and Supervision - 4 credits
EA 7995 Action Research I - 2 credits

Winter
EA 8840 School Business Management - 4 credits
EA 8995 Action Research II - 2 credits

Summer I
EA 8940 Professional Seminar - 2 credits
EA 8950 Internship Experience II - 1 credit
Locations
Displayed below are all of the current locations offered for the Ed.S. in Leadership with MI K-12 Administrator Certificate program.  Students are encouraged to apply for their preferred location (residence in a specific county is not required).  
Fully Online Program
Oakland County
Doyle Center
7273 Wing Lake Road
Bloomfield Hills, MI  48301
Macomb County
Macomb University Center (MUC)
44575 Garfield Road
Clinton Township, MI 48038
How to Apply
To apply now, applicants must submit an online graduate application.
Select Application type: "I am interested in the Education Specialist program."
Academic Plans:
Education Specialist in Leadership (for all hybrid locations)
Education Specialist in Leadership — 100% online (for online program)
Apply for Admin. Cert.
Step 1: Sign into the Michigan Online Educator Certification system (MOECS)
Log into the Michigan Online Educator Certification System (MOECS) to apply to the state for your Administrative Certificate. If you are unsure if you have a MOECS account or need help logging in, refer to the "Initial MOECS Instructions" link on the Michigan Department of Education Certification Guidance page.

Step 2: Apply for your new certificate in MOECS
Once you have signed into MOECS, you may be asked to complete demographic information. After saving the information, you will see links on the left navigation panel. Choose the link to apply for your new certificate and follow the directions to complete the process. In this application process, be sure to identify Oakland University as your preparing institution as this moves your MOECS application into Oakland's queue for review and approval.
Step 3: Apply for recommendation
To allow the Certification Office to begin the audit and approval process, you must also submit a request for Recommendation for Administrative Certification or Endorsement.
Applications are typically processed within 2-6 weeks from the date of the application and request form. If your program results in a degree, the degree must be awarded before your request for Administrative Certification can be finalized. If you have questions regarding the status of your application, please contact the Certification Office at certification@oakland.edu.
Step 4: Pay MOECS fee and print your certificate
Once your Administrative Certificate has been approved, MOECS will send an email prompting you to pay the application fee. You can also pay the fee by clicking on the "Pay Fee" link that will appear when you log into your MOECS account. After your payment is processed, you will be able to print your new certificate from within MOECS.

If your program results in a university issued degree or certificate, you will also apply to Oakland for your degree or certificate to be awarded. Please contact the Graduate School or the Department of Organizational Leadership should you have questions regarding this process.