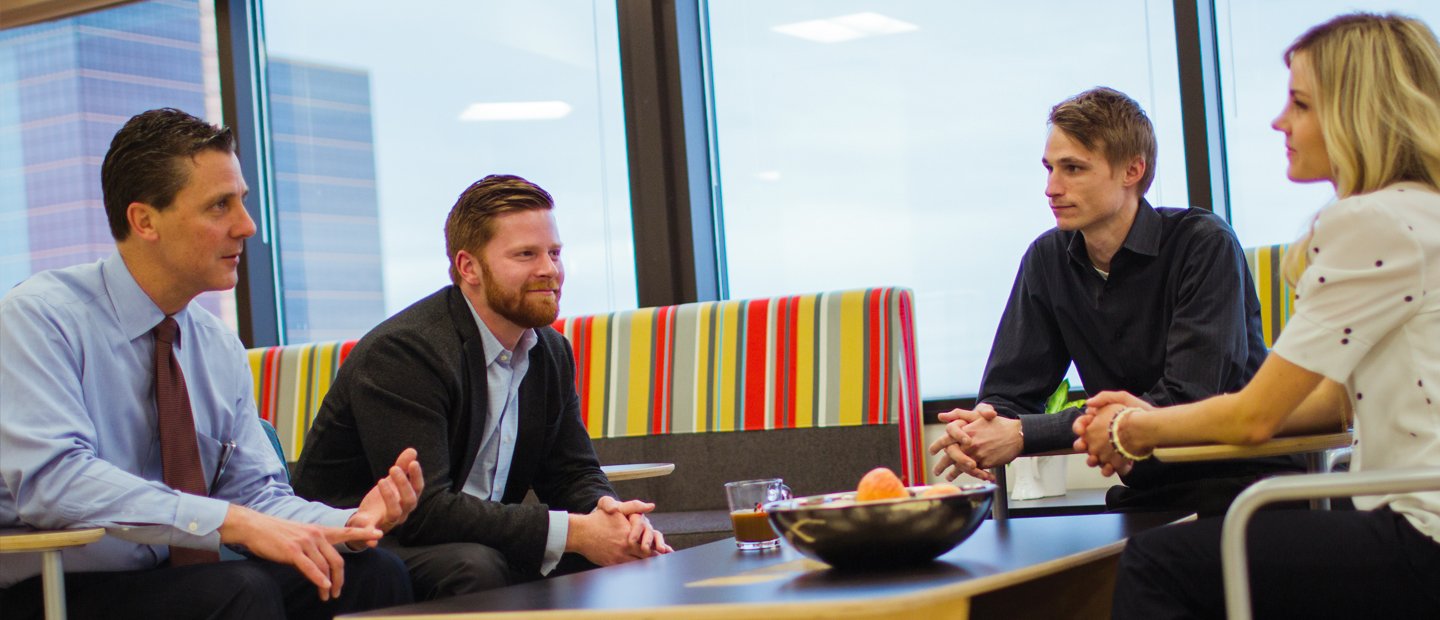 Central Office Certification
Oakland University's standards-based Central Office Administration Program reflects the best of what we know about preparing Central Office Leaders for the task of elevating learning in today's schools. Using the design model of an Executive School Leadership Academy, candidates will proceed through the 12-month, 24-credit program as a cohort. To accommodate busy practitioners, courses will follow a hybrid format with monthly Saturday classes and weekly online discussion. The required internship experience, designed as a complement to formal coursework, will begin the first semester and continue throughout the program. Using state and national leadership standards as a guide, Oakland University's Central Office program of study will strive to balance the explanatory power of theory with the relevance of practice. For interested candidates, the program is further designed to allow for a smooth transition into either Doctoral program (Ed.D. or Ph.D.).
Distinguishing Features
Standards-based curriculum emphasizing leadership for instructional transformation.
Active, problem-based instructional strategies that blend theory with practice.
Carefully matched internship with expert supervision.
Cohort group that supports ongoing opportunities for collaboration and teamwork.
Hybrid programming that combines intensive Saturday classes with online discussion and reflection.
Coursework that Elevates Student Learning
The Oakland University Central Office Administration Program is designed to meet state and national standards for the preparation, licensure and ongoing assessment of central office administrators. These standards include leader dispositions, as well as the knowledge and skill considered to be foundational to effective leadership practice. Central to these standards is a steadfast commitment to holding high expectations for all students' learning.
Program Overview
Apply Now
Request More Information
Graduate Catalog
Admissions Criteria
MA degree in education or related field
Personal statement
(2) letters of recommendation
Interview with the selection team (optional)
Candidate applications will be reviewed by the selection team, consisting of 3 program faculty and 2 field-based mentors. Personal interviews may be requested by the selection team to finalize cohort membership.
Note: Admission to either the EdS or PhD program will require additional admittance to that program. 
Program Questions:
C. Suzanne Klein, 
Central Office Program Coordinator
(248) 370-3142
csklein@oakland.edu

480C Pawley Hall
Ann Marie Lindstrom, 
Office Assistant II
(248) 370-3070
lindstrom@oakland.edu

480D Pawley Hall
Locations
Hybrid Program:
Meets one Saturday per month on the campus of Oakland University, with additional content held online.
Oakland County
Oakland University - Main Campus
Rochester, MI  48309
(Map/Directions)
Apply for Admin. Cert.
Step 1: Sign into the Michigan Online Educator Certification system (MOECS)
Log into the Michigan Online Educator Certification System (MOECS) to apply to the state for your Administrative Certificate. If you are unsure if you have a MOECS account or need help logging in, refer to the "Initial MOECS Instructions" link on the Michigan Department of Education Certification Guidance page.

Step 2: Apply for your new certificate in MOECS
Once you have signed into MOECS, you may be asked to complete demographic information. After saving the information, you will see links on the left navigation panel. Choose the link to apply for your new certificate and follow the directions to complete the process. In this application process, be sure to identify Oakland University as your preparing institution as this moves your MOECS application into Oakland's queue for review and approval.
Step 3: Apply for recommendation
To allow the Certification Office to begin the audit and approval process, you must also submit a request for Recommendation for Administrative Certification or Endorsement.
Applications are typically processed within 2-6 weeks from the date of the application and request form. If your program results in a degree, the degree must be awarded before your request for Administrative Certification can be finalized. If you have questions regarding the status of your application, please contact the Certification Office at certification@oakland.edu.
Step 4: Pay MOECS fee and print your certificate
Once your Administrative Certificate has been approved, MOECS will send an email prompting you to pay the application fee. You can also pay the fee by clicking on the "Pay Fee" link that will appear when you log into your MOECS account. After your payment is processed, you will be able to print your new certificate from within MOECS.

If your program results in a university issued degree or certificate, you will also apply to Oakland for your degree or certificate to be awarded. Please contact the Graduate School or the Department of Organizational Leadership should you have questions regarding this process.