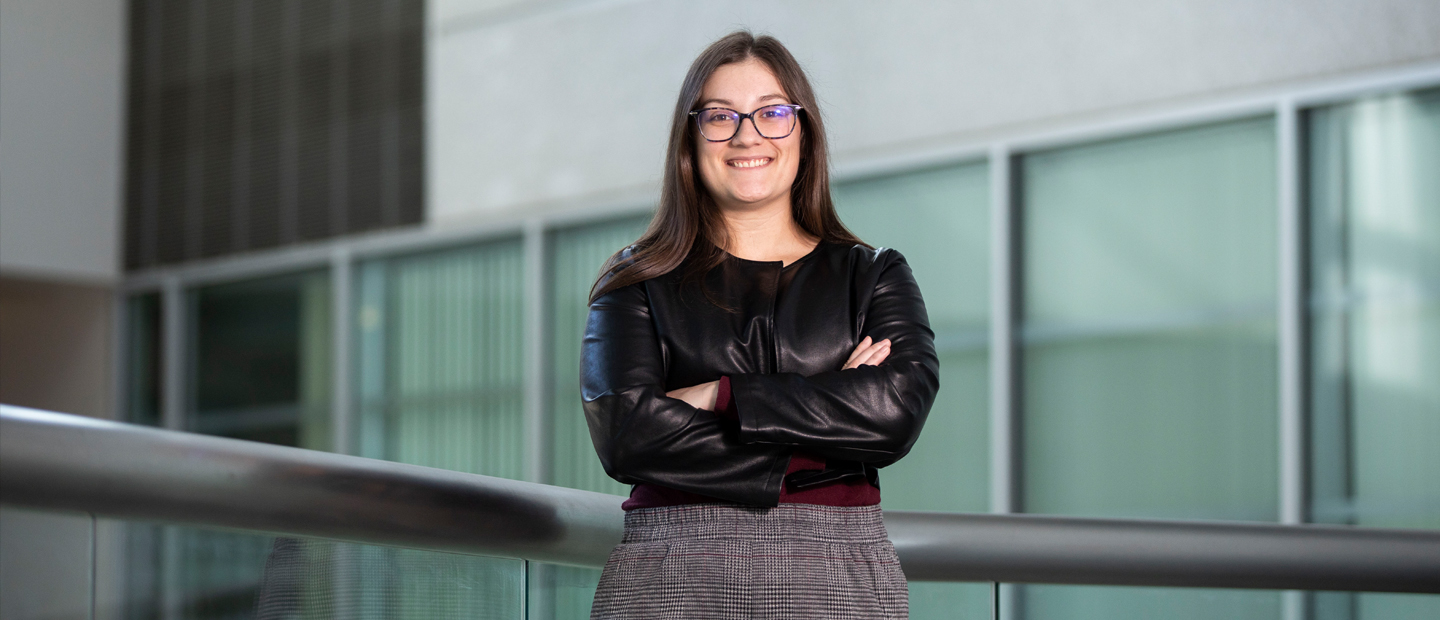 Human Resource Development, B.S. and minors
Oakland University's Human Resources Development (HRD) degree will empower you with leadership development in the social services, preparing you for administrative and training careers in business and industry. You can use your HRD degree to become an HR professional, school administrator, training supervisor, consultant and so much more.

HRD - Bachelor's DegreeHRD - MinorRequest More Info
Overview
OU's Human Resources Development degree focuses on:
organization development
training and development
career and leadership development
employment systems and standards
The Human Resources Development program covers topics in these focus areas related to instructional design and delivery, program evaluation, performance appraisal, personnel selection, recruiting, ethics, organization development, principles of leadership, labor relations, employment law, employee involvement, and cultural diversity. Graduates are prepared with conceptual knowledge, and technical and interpersonal skills for a variety of careers in HR and other fields.
Students complete the core curriculum and have the option of choosing between four areas of emphasis by adding a minor to their degree program. Courses for any one of the four Human Resources Development minors can be used to satisfy the HRD focus areas of the HRD program plan or general electives. Students can earn a minor in Applied Leadership Skills, Employment Systems and Standards, or Training and Development in addition to earning their bachelor of science in Human Resources Development. These minors are also available to any student admitted to the university.
OU's School of Education and Human Services offers a minor in human resource development for students other than HRD majors who wish to strengthen their academic majors with course work in human resource development.
Advising Info
Academic Advising
This program is available at the below two locations. For academic advising, please contact:

OU in Rochester (Main campus)
Pawley Hall, Room 363
(248) 370-4182

OU in Macomb (Macomb University Center)
Laurie Shano,  Academic Adviser

For additional info, visit the HRD Advising webpage.
Lean Minor
Lean Management HRD Minor
Any student can obtain a Lean Minor within the HRD curriculum by successfully completing the following coursework:
HRD Core Courses
HRD 3510 - Principles of Leadership
HRD 4200 - Change Processes
HRD 3210 - Group/Team Development and Leadership
Total Core Credits: 12 credits
Lean Management Minor Courses
HRD 3600 - Lean Principles and Practices in Organizations
HRD 4600 - Lean Kaizen in Organizations
HRD 4610 - Lean Green Belt
Total Lean Management Minor Credits: 22 credits