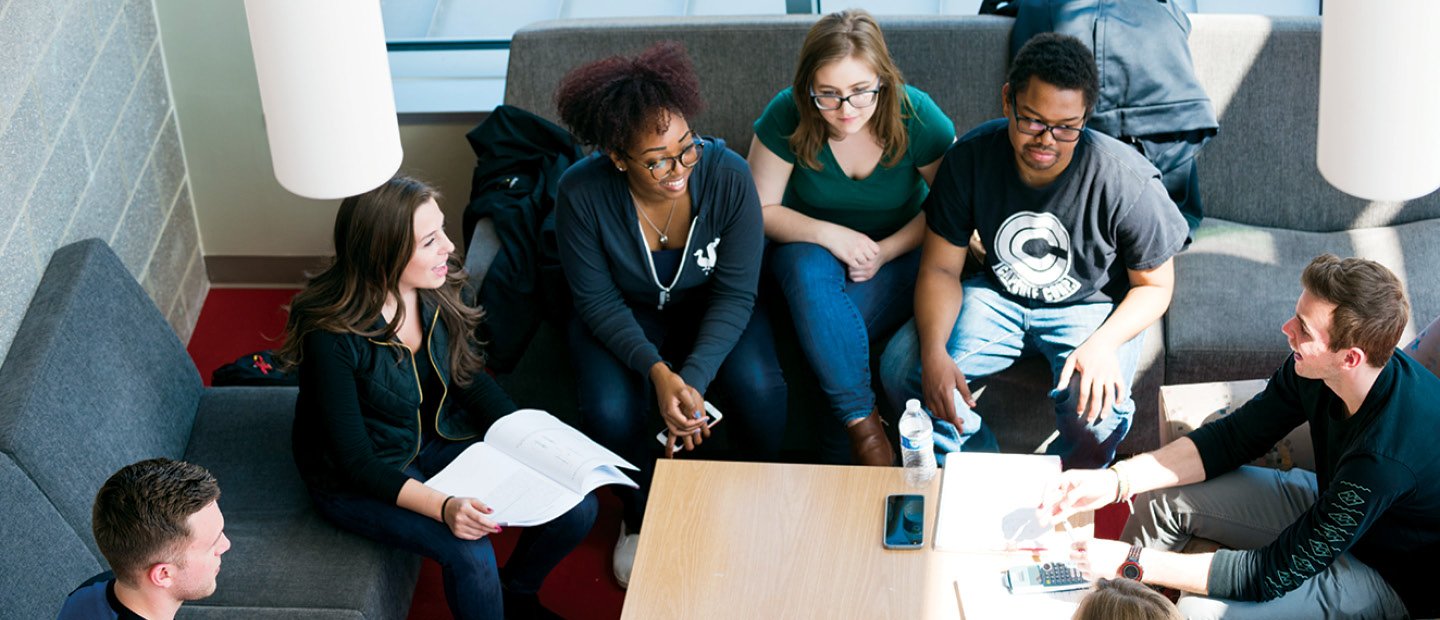 Residence Life Association (RLA)
OU's Residence Life Association (RLA) is an organization of students living in the residence halls and apartments who provide a voice for residents, and promote community among the various complexes. RLA assists community councils in developing better living communities and creating programs and events where students can interact in a diverse setting on campus.

Vision
The Residence Life Association is designed to be an educational experience for those who participate. For students engaged in planning and coordinating Residence Life Association activities, the experience is intended to foster and develop the qualities of leadership, management and cooperation, which when carried out in accordance with the goals of Oakland University, place the activity in the realm of co-curricular activities.

For questions, please contact us at:

132 East Vandenberg Hall
(248) 370-2998
ourla@oakland.edu
Events
The Residence Life Association welcomes you to join us for their upcoming events. Check this site frequently for the latest information on our upcoming programs!
General Body Meeting
Every Monday, starting September 13, at 8 p.m
Attend in person: Vandenberg Glass Room
Attend virtually: meet.google.com/mom-inzb-gid


Grizzly Greet Week
Click here to register for the event
August 27 - Movie Night, 7-9 p.m. in the Oak View Front Lawn (Rain location - Vandenberg Glass Room)
You can make your first night on campus a thrilling one by joining us on the Oak View Lawn for a scary movie night! We'll have snacks and drinks, and don't forget to bring a blanket or chair.
August 28 - Grocery Bingo with WXOU, 7-8 p.m. in the OU Event Tent behind Kresge Library
Join WXOU and try your luck at bingo for your chance to win groceries and other essential items for on-campus living.
August 29 - Grab and Go Stuff a Bear, 7-8 p.m. in Hamlin Circle and Hillcrest Main Lounge
Make your own stuffed animal! Stop by Hamlin Circle or the Hillcrest Hall Main Lounge to grab materials for this DIY craft.
August 30 - RecWell Lawn Recess, 6-8 p.m. in the Oak View Front Lawn
Re-live your younger years with Recreation and Well-Being for an evening of fun lawn and recess games! Join our free-throw contest at 7 p.m. And, from 6-8 p.m., pet, cuddle, and take selfies with therapy dogs! 
August 31 - Sunset Yoga and Therapy Dogs, 6-8 p.m. in the Oak View Front Lawn
Ready to kick off the new academic year with a bit of relaxation? You can hang out with therapy dogs, participate in sunset yoga, or learn wellness tips from the Peer Wellness Ambassadors. Therapy Dogs, 6-8 p.m. | Sunset Yoga, 6:30-7:30 p.m.
Office Hours
The RLA office is located in 132 East Vandenberg Hall.
Come visit us! Email ourla@oakland.edu to set up an appointment with a Residence Life Association representative. 
Forms
Are you hosting an event on campus, and are you interested in earning additional funds to support it? Consider applying for RLA Funding! Details of the funding request process are in the form.

Funding Request Form
Are you hosting an event on campus and need some extra equipment? Submit a form to borrow some of our gear! Details on the equipment request process are in the form.  

Equipment Request Form