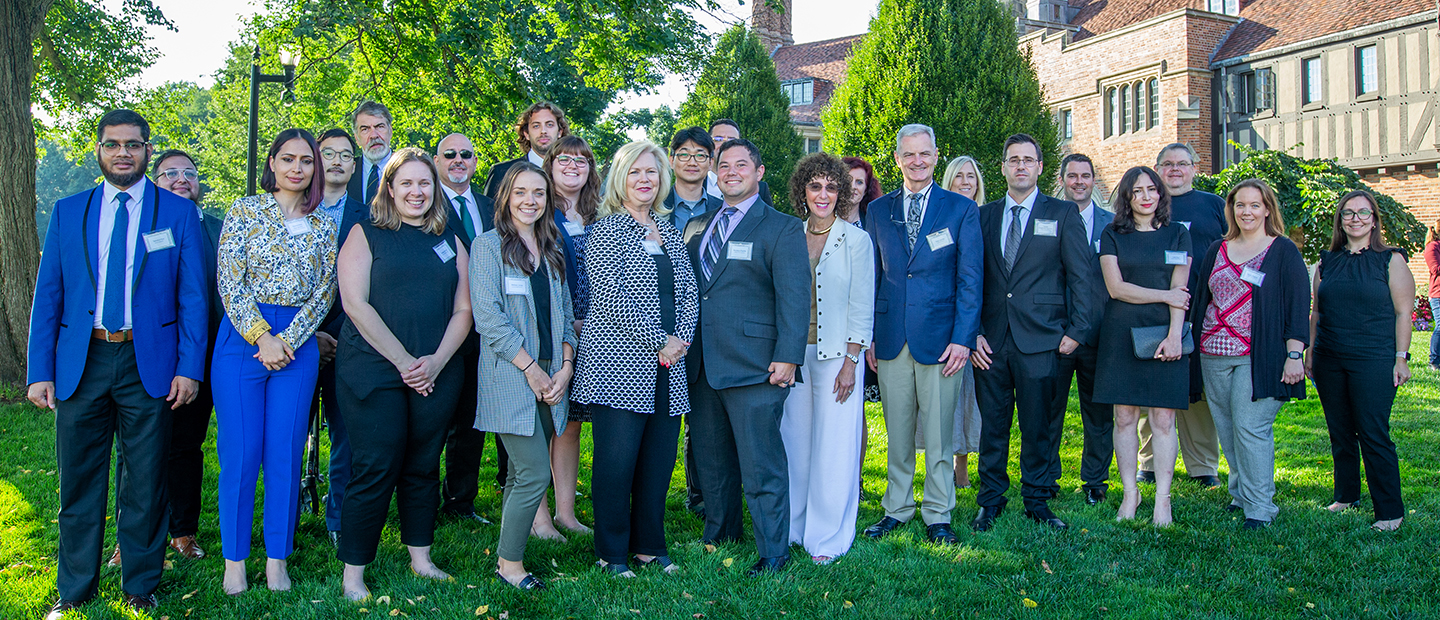 Welcome to Oakland University! Whether you are a tenure-track professor contributing your teaching, research and service or a part-time lecturer teaching a night class, we are privileged to have you join our community. We appreciate the ways in which you will teach, research with, and serve our students. What resources are available for new faculty?
Welcome new faculty! If you are joining OU in the upcoming 2023-2024 academic year, please save the date for orientation events: August 16-17, 2023. 
Self-Paced Faculty Orientation Online
Part-time and full-time faculty are encouraged to participate in Faculty Orientation Online, which offers interactive modules on OU and our students, syllabus development, the Registrar system, teaching at OU, Moodle, numerous resources and references and a digital copy of the Faculty Handbook.

Training and resources for online teaching are available at e-Learning and Instructional Support.

For additional questions, contact CETL at cetl@oakland.edu.
Teaching Toolbox Series
Click on the links below to register or view resources.