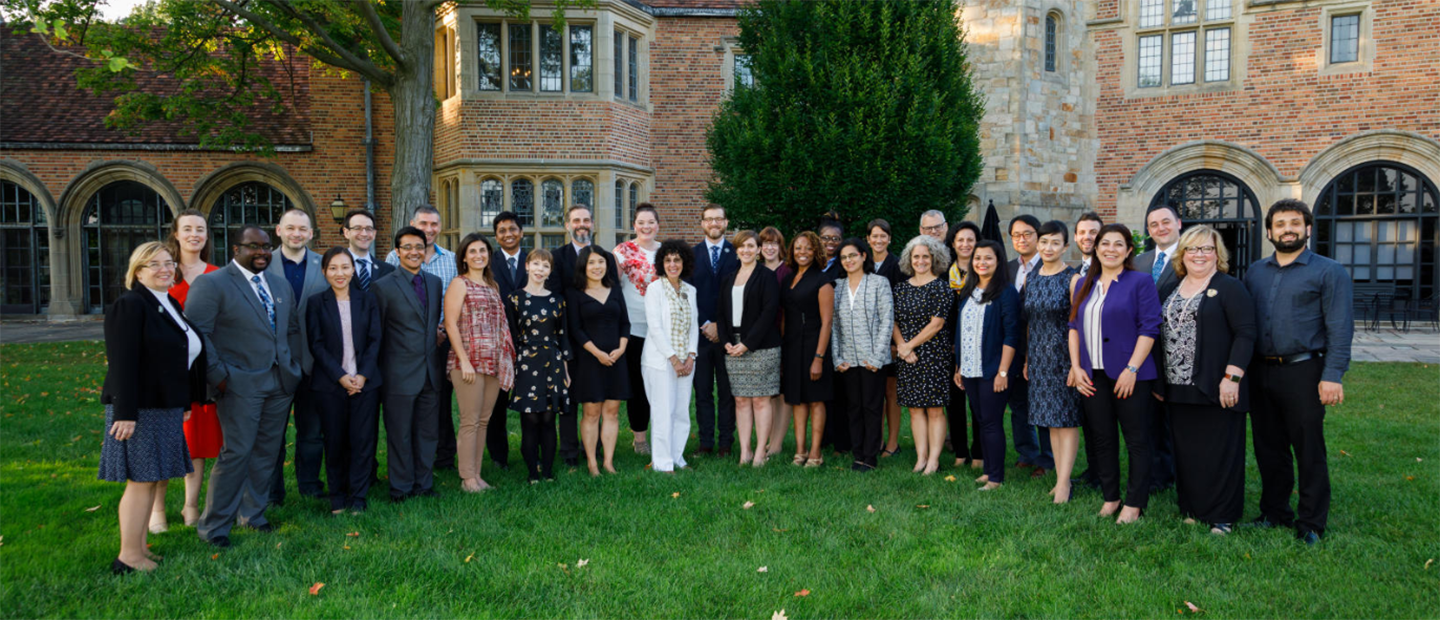 Welcome to Oakland University! Whether you are a tenure-track professor contributing your teaching, research and service or a part-time lecturer teaching a night class, we are privileged to have you join our community. We appreciate the ways in which you will teach, research with, and serve our students. What resources are available for new faculty?
List of 2022-2023 new full-time faculty - Coming soon
New Full-Time Faculty Orientation Events
~Save the Dates for 2022-2023 New Faculty Orientation: August 23 - 24~
On Tuesday, August 23, afternoon welcome events and an evening dinner will be offered at Oakland's own national historic landmark Meadow Brook Hall on the east side of the campus. On Wednesday, August 24, there will be a daylong orientation event on how to prepare for the weeks, semester, and career ahead.
Specific timeline and registration will be posted in July. 
New Part-Time Faculty Orientation
CETL and Academic Affairs welcome you to the Learning Studio in Elliot Hall (room 200A) on Thursday, August 25 from 5 p.m. to 9 p.m. to attend the New Part-Time Faculty Orientation. Registration is required prior to the event, and dinner will be provided. Register for Part-Time Faculty Orientation.