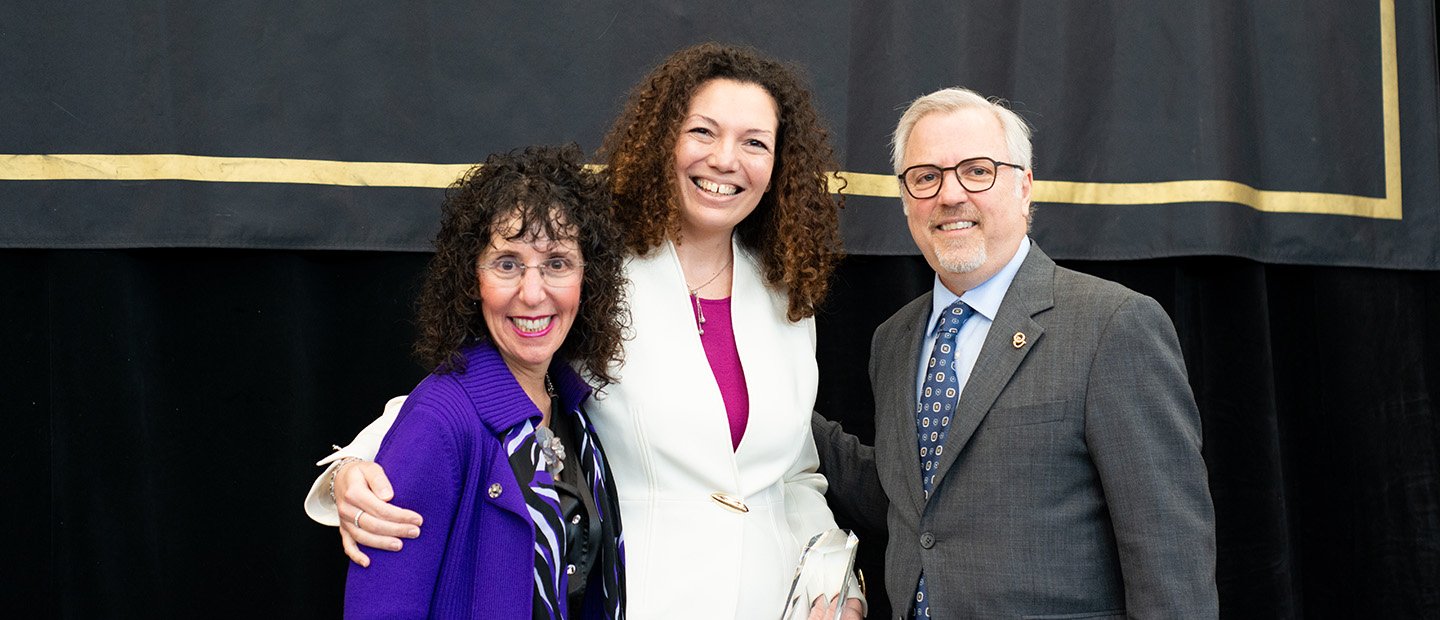 CETL facilitates and celebrates opportunities for faculty to be recognized for achievements in teaching, in the forms of grants to develop innovative teaching practices and receive awards. If you have received additional teaching awards and grants or would like to recognize a colleague who has, email this news to Judith Ableser (ableser@oakland.edu).
Teaching Grant
CETL Excellence in Teaching and Learning Grant
Focus on Student Success and Inclusive Practices
The 2021 proposal cycle is closed and will reopen in January 2022. View workshop recording - Writing an Effective Teaching Grant Workshop
This $3,000 grant funds the development, implementation and evaluation of evidence-based teaching practices that will improve teaching and student learning. The funding supports the faculty's time to research, develop and assess their project that goes above and beyond the expected course preparation time. Full-time faculty (who have taught for any period of time) and part-time faculty (who have taught at least 24 credits at OU) may apply. Teams of two may apply with a strong rationale (e.g. team-teaching). View the CETL Teaching Grant Resources for grant details, cover letter for individuals and cover letter for teams, teaching grant evaluation rubric, and list of past teaching grant recipients. Those who have received CETL Teaching Grant less than five years ago and graduate students are not eligible.
CONGRATULATIONS TO THE 2021-22 TEACHING AND LEARNING GRANT RECIPIENTS:
Cheryl Jusela (Nursing)

Katie Greer (Kresge Library)

Ellen Gajewski (Nursing)

Holly Shreve Gilbert (Journalism) and 

Ka

therine Roff (Journalism)

Lori Ostergaard (Writing and Rhetoric) and 

Marshall Kitchens 

(Writing and Rhetoric) 
Teaching Excellence Awards
Each year the Oakland University Senate Teaching and Learning Committee and the University Research Committee honor faculty whose teaching and research efforts have achieved singular praise or recognition. These individuals receive the Teaching Excellence Award, Research Excellence Award, New Investigator Research Excellence Award or Excellence in Teaching Award for their work.
Watch short presentations by the 2021 recipients: Chiaoning Su, Shaun Moore, and Charlene Hayden
Nominate a faculty member. Teaching Excellence Award nominations are accepted year round.
Faculty Recognition Awards 2021
---
2021 Teaching Excellence Award Winners
Teaching Excellence Award

Chiaoning Su, Assistant Professor, Communication, Journalism and Public Relations
Chiaoning Su is an Assistant Professor in the Department of Communication, Journalism and Public Relations and the advisor of Public Relations Student Society of America (PRSSA) at Oakland University. She received her Ph.D. in media and communication from Temple University in 2015 and joined OU in 2016. Her teaching philosophy centers on high impact learning achieved through playful praxis. She approaches every class with the aim of producing memorable and inclusive experiences that spark constructive joy for her students and simultaneously meld theory and practice. She won the 2020 Honors College Inspiration Award and the 2021 Teaching Excellence Award. Prior to her academic career, Su worked as a communication specialist at Ogilvy Public Relations and for several political campaigns in Taiwan. She can be reached at chiaoningsu@oakland.edu.
[ARTICLE] Excellence in Teaching Award recipient reflects on personal journey, proudest achievements.
Assistant Professor and CETL Faculty Fellow, Chiaoning Su, receives the 2021 Excellence in Teaching Award and shares her experience.
Online Teaching Award

Charlene Hayden, Special Instructor, Chemistry

Charlene Hayden earned both her B.S. and Ph.D. degrees in Chemistry from the University of Michigan (Ann Arbor). She spent 24 years working as an industrial analytical chemist at the GM Research and Development Center in Warren, MI specializing in applications of FTIR, Raman spectroscopy, and NMR.  In 2007, Charlene quit her position at GM to teach chemistry full-time as an Associate Professor at Daytona Beach Community College in Daytona Beach, Florida.  She joined Oakland University in 2010 and currently is a Special Instructor teaching General Chemistry I & II and Analytical Chemistry courses.  In addition to her teaching, Charlene has been an active volunteer for the Detroit Local Section of the American Chemical Society (ACS) since the mid 1980's and was twice honored with its Distinguished Service Award.  She also serves as the Faculty Advisor to the OU ACS Student Chapter organization. She can be reached at hayden2@oakland.edu.
Excellence in Teaching Award


Shaun Moore, Director, e-Learning and Instructional Support

Dr. Shaun Moore is the Director of e-Learning and Instructional Support at Oakland University in Rochester, Michigan, where he earned a Ph.D. in Educational Leadership, with a specialization in Higher Education. Along with his staff position, he is a part-time faculty in the School of Business. Shaun was named Oakland County Executive Elite 40 Under 40, class of 2017. His research in online learning in higher education has taken him across the country to present at national conferences. His current research focuses are quality online education and best practices in faculty development, the role of instructional designers, and virtual reality in higher education. He can be reached at samoore@oakland.edu.