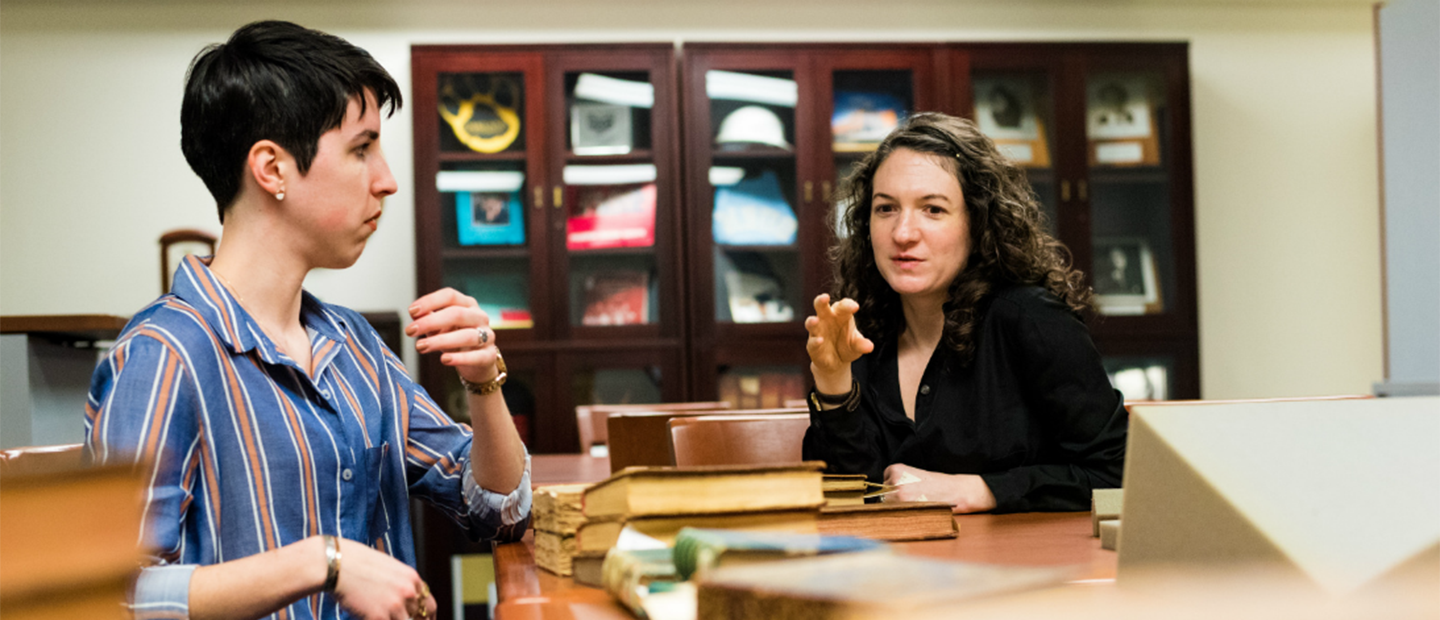 Learning Communities  are faculty-driven small groups that spend an academic year exploring a topic related to teaching and student success in higher education. Every winter faculty have an opportunity to submit an application to start an LC, and awarded LCs have $300 available for resources. Learn more about and participate in Learning Communities.
 More about Learning Communities and proposals.
Current LCs
Critically evaluate the use of traditional grades and grading approaches.

Explore alternative grading approaches that support students to have agency to learn.

Support instructors to empower students to take ownership of their learning.
Adventure, Adapt and Achieve - The Triple A's of Teaching
Facilitator: Subha Bhaskaran
Start a book club with books geared towards best teaching practices and tools.

Discuss ideas/strategies from the book club readings to improve effectiveness in teaching methods by adventuring new technologies and also to improve the quality of student learning by adapting those ideas.

Implement/demonstrate ideas in teaching classes and reflect on the outcomes.
What Are LCs?
What Is an OU Learning Community?
An OU Learning Community is an active, collaborative year-long program, meeting biweekly. Participants typically include 6-12 faculty, graduate students and professional staff from a variety of disciplines.
How do you lead a LC?
Those interested in facilitating an LC will:.
Submit a proposal to CETL
If accepted, seek membership and participation with assistance from CETL
Organize and facilitate regular sessions (approximately 2 times per month)
Submit final report
Share results of LC with others on campus
What are some examples of topics for a LC?
Alternative grading approaches
Antiracist teaching
Facilitating conversation on crucial topics (e.g., through books like Intellectual Empathy: Critical Thinking for Social Justice by Linker, 2015; Stop Talking: Indigenous Ways of Teaching and Learning and Difficult Dialogues in Higher Education, by Merculieff & Roderick, 2013; and Crucial Conversations)
Partnering with students on how to best create learning environments (e.g., students could participate as well through books like The Courage to Learn)
Trauma-aware pedagogy
Centering holistic wellness in teaching and learning
Scholarship of Teaching and Learning (SoTL), or first steps in studying and disseminating teaching practice
Teaching with technology (e.g. HyFlex, instructional videos, interactive content via H5P, social reading through annotation tools)
Mentoring undergraduate research
Active learning
Engaging students in large classes
Service learning and community engagement
Student learning through writing
Disseminating teaching practices via publications and other methods
Funding
Up to $300 is available for the following:
Books and materials related to the topic
Registration for events on learning community topic
Travel for regional or virtual expert on the selected topic to come to OU
Learning Community Facilitators will have to request funds for these or other purposes. CETL curates a list of teaching and learning conferences, prioritizing those that require less travel and cost.