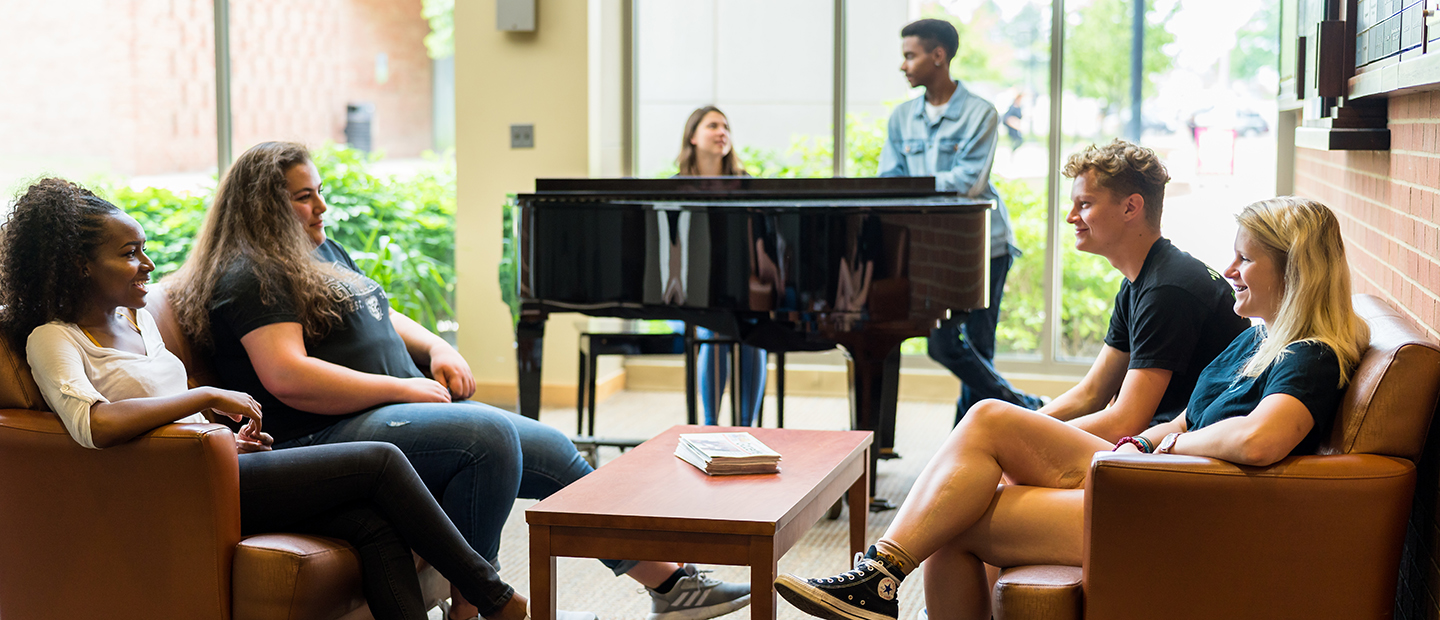 The Oakland University ("OU") Student Code of Conduct ("SCC") is designed to protect and foster the institution's role and mission by providing students with an exemplary academic experience, encouraging social responsibility and civility within our campus community and protecting the well-being of the OU community. By embracing standards of integrity, community, respect and responsibility, OU will continue to cultivate an environment that fosters our primary mission — educating students. The standards set forth in this SCC supplement, but do not supercede or replace, OU's other policies, procedures, rules, regulations and ordinances (collectively, "OU Policies") and/or any applicable federal, state or local statute, regulation or ordinance ("Applicable Law").

The SCC, in its entirety or in its component parts, is not a contract and cannot be utilized, construed or relied upon as a contract.
Availability and updates
This SCC is available on OU's Dean of Students website. All OU students are responsible for reading and abiding by the provisions of the SCC. Students may also request a paper copy of the SCC from the Dean of Students' office. Students should contact the Dean of Students Office, 150 Oakland Center (248-370-3352), with questions regarding the SCC.

OU may revise the SCC from time-to-time. Updated versions of the SCC will be posted on the Dean of Students website and will be effective immediately unless noted otherwise. Students are encouraged to check online regularly for updated versions of the SCC and to check the OU Administrative Policies homepage for updated versions of other OU Policies.
Dean of Students
References in this SCC to the "Dean of Students" means the Dean of Students other person(s) designated by the Vice President for Student Affairs or Dean of Students to administer this SCC and/or process and/or hear cases for or on behalf of the Dean of Students. The Vice President for Student Affairs will not personally participate in any administrative or committee hearing.
Application of the SCC
The SCC and the hearing and sanctions processes described herein apply to all of the following:
Full and part-time OU students, including without limitation undergraduate, graduate, medical, certificate, professional, continuing education, exchange and dual-enrolled students; all fraternities, sororities, student organizations and their members; individuals who are not officially enrolled for a particular term but who have a continuing relationship with OU; and, persons who are living in OU's residence halls or other OU housing facilities even if they are not enrolled at OU. For purposes of this

SCC

, the terms "student" or "students" means all individuals covered by this

SCC

regardless of whether they are or have ever been a matriculated student at OU.
Students who withdraw, take a leave of absence or graduate after allegedly violating the

SCC

, University Policies and/or Applicable Law, are subject to the hearing and sanctions processes for conduct that occurred prior to their withdrawal, leave of absence or graduation.
Conduct occurring: (i) on OU property, including without limitation all land, buildings, facilities and other properties that are owned, leased, used or controlled by OU and any adjacent streets and sidewalks; (ii) at OU sponsored events regardless of where they take place; and (iii) at off-campus locations when the Dean of Students determines, in his/her sole discretion, that the effects of the conduct adversely affects or creates a hostile environment on campus, endangers or threatens the health or safety of any person, and/or is detrimental to OU's interests and/or educational mission.
Conduct occurring online, via email or in any other electronic medium. Students are cautioned that online postings such as blogs, web postings, chats and social networking sites are often in the public domain, are not necessarily private and may lead to alleged violations of the

SCC

, OU Policies and/or Applicable Law.
Non-Academic conduct, including without limitation violations of the

SCC

, OU Policies and/or Applicable Law.
Academic conduct, including without limitation violations of OU's standards for academic honesty and integrity, the

SCC

, OU Policies and/or Applicable Law.
The SCC will not be applied or construed to prohibit or restrict conduct or activities to the extent that they are protected by the United States Constitution, the State of Michigan Constitution or Applicable Law.