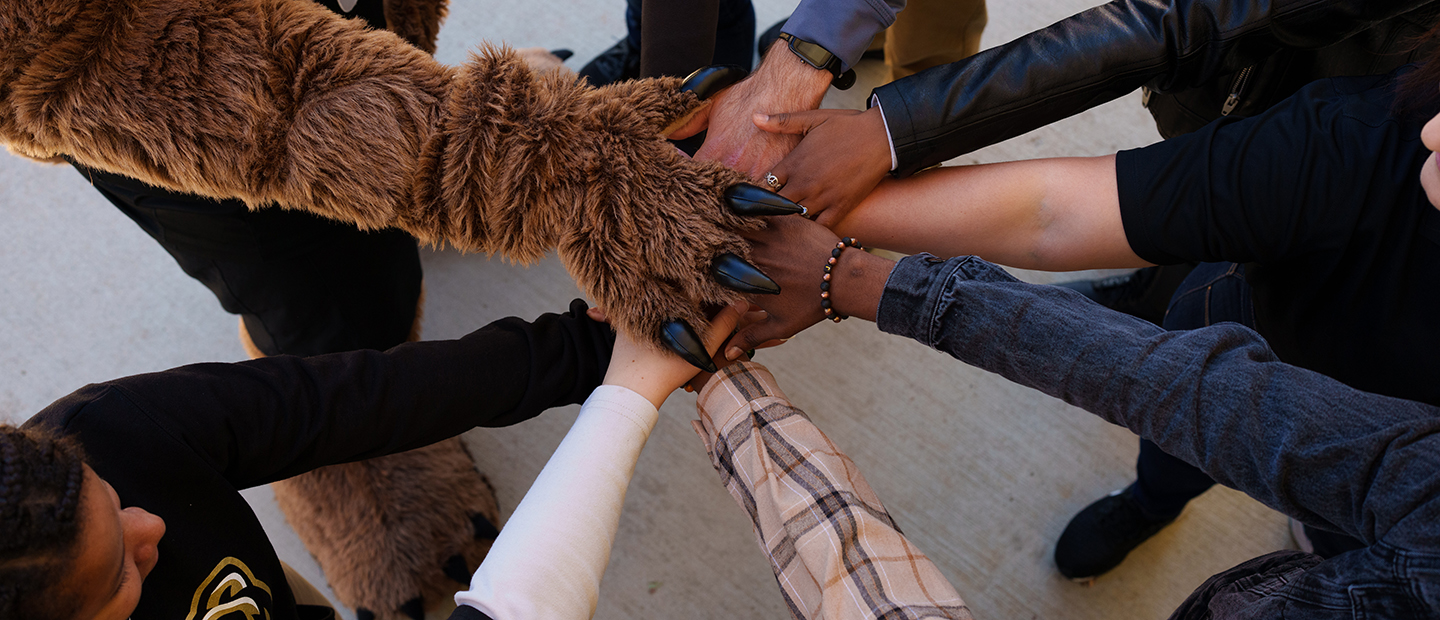 Mental Health and Well-Being
Taking care of your health — physical, mental and emotional — is one of the greatest gifts you can give yourself during your time at college. The stress of classes, exams, relationships, extracurricular activities, social outings and work duties can often overwhelm even the most experienced multitasker.

OU's Counseling Center offers a broad range of mental health services and strategies for well-being. And the Graham Health Center provides convenient, affordable health care for all currently enrolled students. Don't forget the OU Police Department, which offers complete police and safety services 24/7.

Psychological Emergency Procedures
Health Related Emergencies
Student Illness/Hospitalization
In the event a student is hospitalized for illness or by facing an unforeseen circumstance, the Dean of Students Office should be notified at 248-370-3352 or deanofstudents@oakland.edu. As a courtesy, the Dean of Students Office will notify professors of a student's hospitalization. This hospitalization does not automatically count for excused absences. Students must work with their professors to make up their coursework as detailed by their instructor, if allowed. 
Certain documentation is necessary to notify professors of a hospitalization:
Date Admitted

Expected discharge date

Supporting documentation from hospital visit
After you are discharged, please ensure you follow up with the Dean of Students Office for additional assistance. If your illness/hospitalization requires you to remove yourself from OU for the rest of the semester, please review the Medical-Related Request for Exception process.
Concerning Behavior/Wellness Check 
If you have witnessed concerning behavior of a student, please complete a Concerning Behavior Report. 
If you feel that there is an immediate harm or threat to the campus community or an individual, please contact the Oakland University Police Department. Dial 911 (campus phone) or (248) 370-3331 (cell phone).
Occasionally, the Dean of Students Office is asked to look into the welfare of an OU student before behavior has become too alarming. We will attempt to contact the student via their University email address, and/or by phone. If necessary, we will ask another department such as University Housing to assist. Please recognize our responsibility for student privacy and understand we will use discretion to appropriately contact the student. 
Concerns about illegal discrimination or harassment
University policy prohibits illegal discrimination. Discriminatory conduct or discriminatory harassment is behavior, including but not limited to sexual advances or requests for sexual favors, and any written behavior, including pictorial illustrations, graffiti or written material, that stigmatizes or victimizes an individual on the basis of race, sex, gender identity, gender expression, sexual orientation, age, height, weight, disability, color, religion, creed, national origin or ancestry, marital status, familial status, veteran status, or other characteristics protected by federal and state law.

In cases involving alleged illegal discrimination or harassment, students should contact the following:
Time Limits for All Types of Concerns
In the interest of fairness to all parties, a complaint should be filed as soon as possible to assist in obtaining the facts related to the complaint. For this reason, a complaint generally will not be processed unless it is filed no later than sixty (60) days after the student became aware or should have become aware of the incident leading to the complaint. However, the University may waive the 60-day rule based upon the facts and circumstances of the complaint and after giving due consideration to the protection of the rights of both the complainant and the respondent.