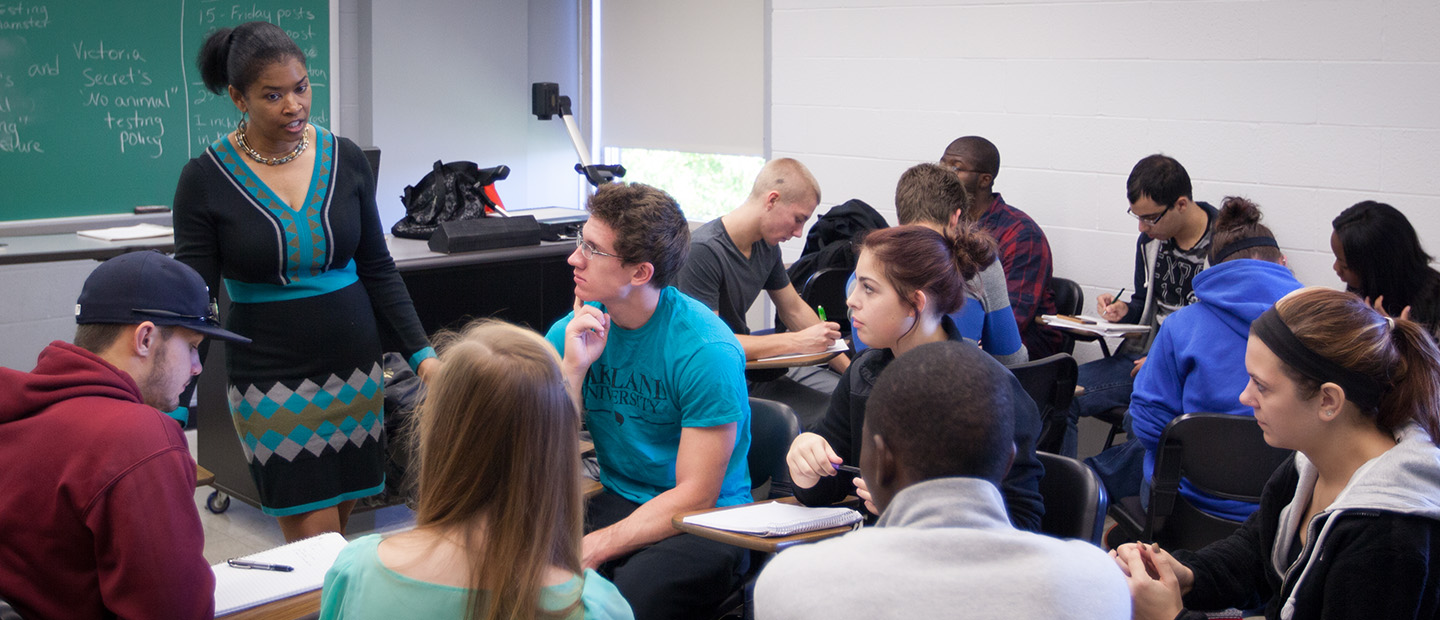 Oakland University faculty in Writing and Rhetoric are experts in the field of writing studies, and they are experienced teachers and established researchers. Many faculty serve as editors in the field for respected journals that include "College English," "Composition Forum" and "The Journal of Undergraduate Multimedia Projects." Others are accomplished writers of creative nonfiction, webtexts and other kinds of digital work published online. All are committed to providing Oakland University student writers with rich classroom experiences where they can develop and share their compositions with a classroom community of writers.
If you are interested in teaching in our department, please view Oakland University's employment opportunities.
For general inquiries, contact the department at 248-370-2746.