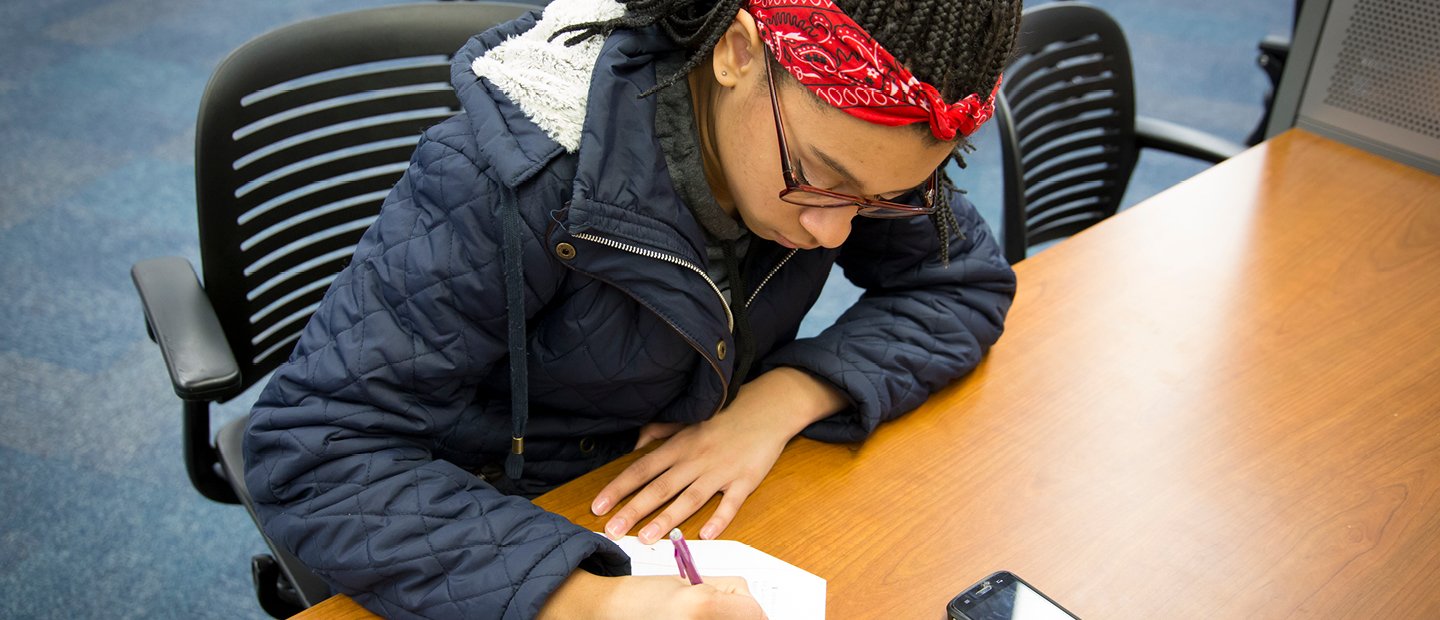 Writing Skills and Knowledge for Today
The Department of Writing and Rhetoric offers first-year writing classes that focus on helping students to develop the rhetorical skills, processes, and information literacies necessary for writing and composing in the 21st century. Our classes focus on rhetoric, academic writing, community and civic engagement, digital media composition, collaborative writing, and revision.
A Program of Excellence
In 2012, the first-year writing program at Oakland University was awarded a Certificate of Excellence by the Conference on College Composition and Communication, the national organization for college writing programs.
The Writing Foundations Requirement
To fulfill Oakland University's general education writing foundations requirement, students must complete WRT 1060 or its equivalent with a C or higher. Most students will complete the first year experience by taking Composition I (WRT 1050) and Composition II (WRT 1060). Some students may be required to take Basic Writing (WRT 1020), and some students may be encouraged to take WRT 1000 (Supervised Study) based on early writing samples in their classes.

For more information on WRT 1060, 1050, 1020, 1000, and other Writing and Rhetoric courses, please refer to course information below.