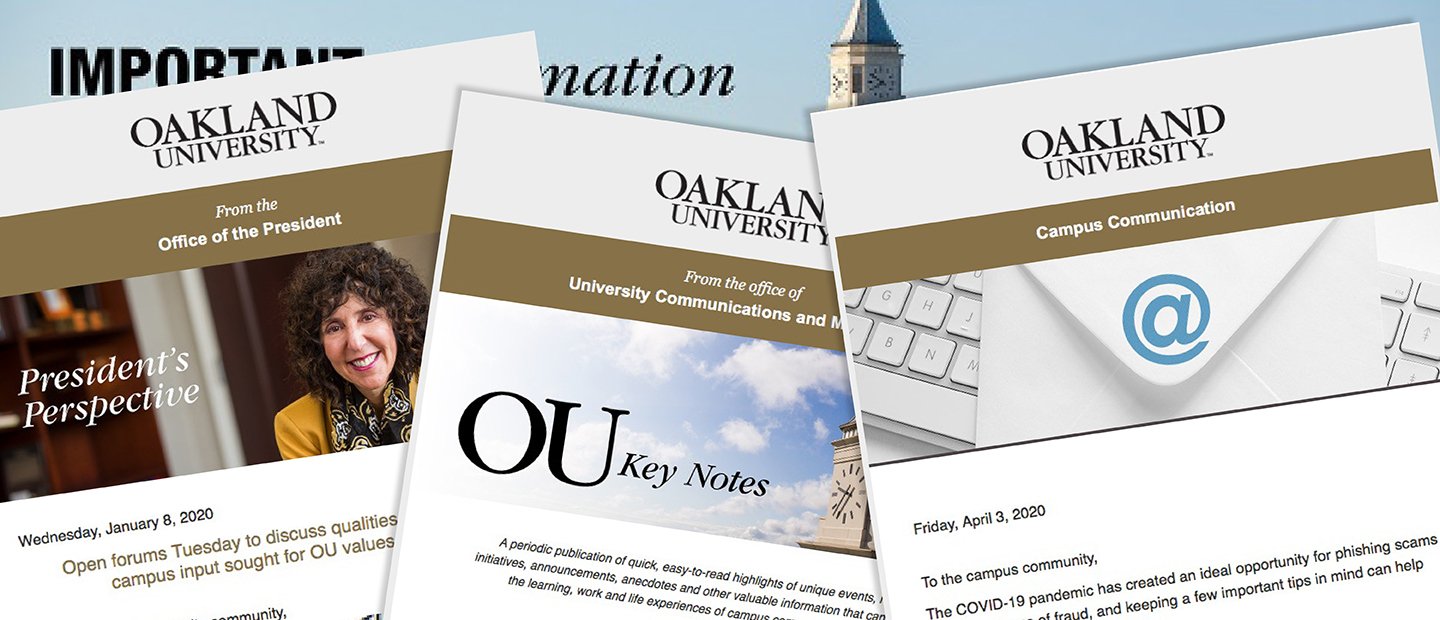 Emma Email Marketing
University Communications and Marketing can assist with a variety of e-communication projects, including messages to be sent to audiences ranging from targeted campus groups to all faculty, staff and/or students.
University faculty and staff with requests for an e-communication should contact their account manager to plan the project.
Most campuswide communications UCM sends to faculty and staff are incorporated in the OU OFFICIAL Newsletter, which is sent weekly on Mondays. Those interested in submitting a request for the newsletter can do so by using the OU OFFICIAL Article Request Form.
Those making such requests should be aware of Policy 420 - Employee Broadcast Email Procedure, which outlines the types of messages permissible for campuswide audiences.