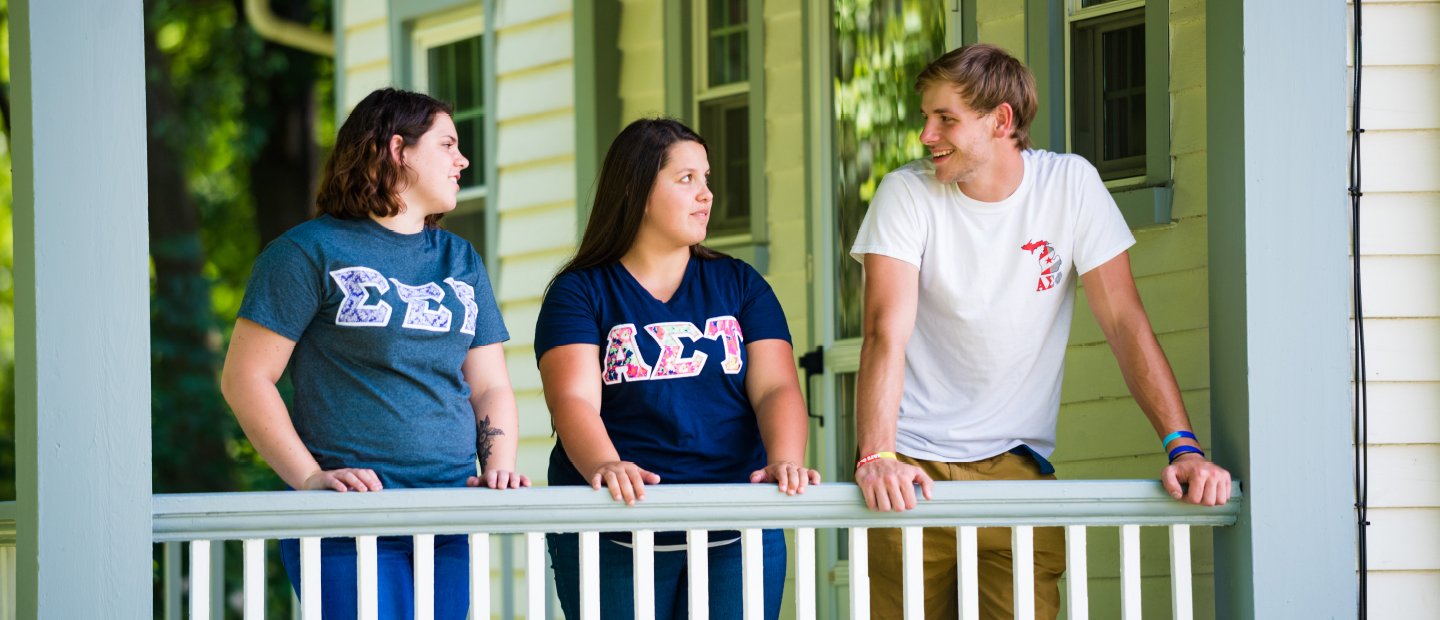 Fraternity and Sorority Life
Oakland University has a vibrant Fraternity & Sorority Life (FSL) community on campus. This community consists of 17 fraternities and sororities that are governed by our four different FSL councils: College Panhellenic Council, National Pan-Hellenic Council, Oakland Fraternity Council, and Greek Council. Each organization, or chapter,  is unique in its own values, ideals, philanthropy, rituals, and more. Oakland University students have the opportunity to join the FSL community at any point during their undergraduate career and create bonds that will last a lifetime.
Throughout the school year our fraternities and sororities hold different events that focus on philanthropy, service, and brotherhood/sisterhood. Some events are even planned to strengthen bonds with other FSL organizations of the same or different councils. Joining a fraternity or sorority will not only help you create bonds with like minded individuals but will help you grow and develop as an individual and leader. This college experience will help you to get involved with volunteer based organizations, obtain academic support, and create connections with those in and out of your chapter.
A current list of fraternity and sorority officer information is available in GrizzOrgs. For more information contact fsl@oakland.edu.