Friday, Oct 14, 2022
Published report from OUWB student, faculty draws attention to rare condition in men: allergic reaction to orgasm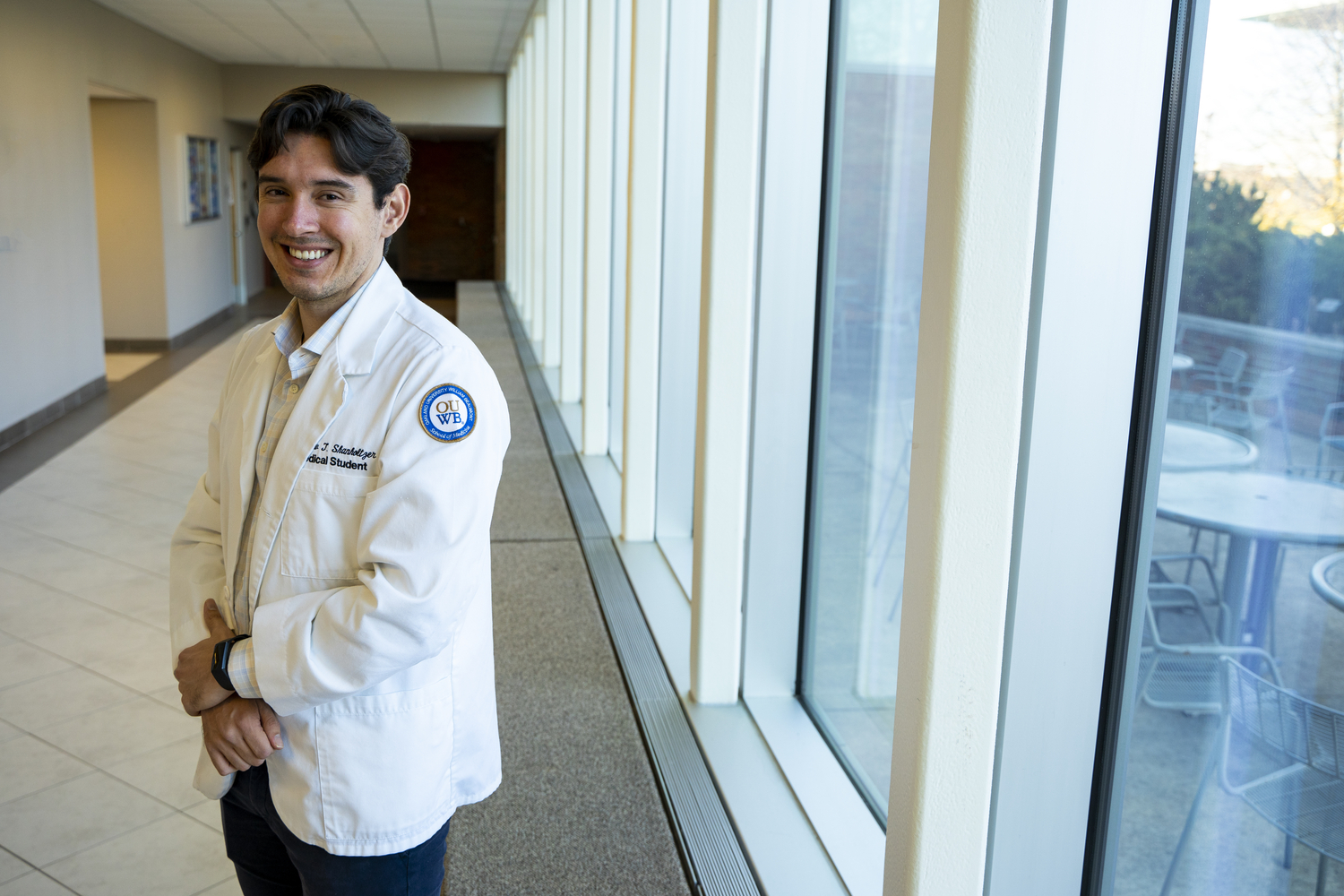 Primary author was Andrew Shanholtzer, a fourth-year medical student at OUWB.
A unique case report by a fourth-year medical student and clinical faculty from Oakland University William Beaumont School of Medicine is making headlines — both in the U.S. and overseas.
"Post orgasmic illness syndrome successfully managed with antihistamine: A case report," centers on the case of a man who had allergic reactions to ejaculation — and how a solution was found.
Primary author was Andrew Shanholtzer, a fourth-year medical student at OUWB. Co-authors were Jacob Stephens, M.D., Carl Lauter, M.D., and Kenneth Peters, M.D.
Peters is a urologist and chair of OUWB's Department of Urology. Lauter is an immunologist and professor in OUWB's Department of Internal Medicine. Stephens is a urology resident at Corewell Health William Beaumont University Hospital in Royal Oak.
Originally published in Urology Case Reports, it's been picked up by The Times, a British daily national newspaper based in London, The Daily Mail, The New York Post, The Independent, and more. On Thursday, it was featured on BBC Radio, and on Friday it was in Newsweek.
The authors say they are hopeful that the media attention will further their original intent of publishing the case report: to create awareness.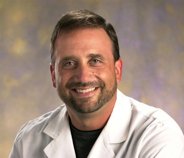 Peters
"I suspect the reason it's received so much attention is because it's an unusual topic — the kind of intriguing headline where somebody would stop and read," says Peters.
"I would hope that when they do that, what they're doing is educating themselves about the problem…it's a legitimate medical condition that has an impact on patients."
"I'm glad that it's picked up traction," says Shanholtzer. "Awareness and exposure are good because this is definitely a very serious thing for the patients who are afflicted. It's not a laughing matter at all."
A 'very rare' condition
The case report says that post orgasmic illness syndrome (POIS) is "very rare" yet increasingly being recognized as a debilitating cause of sexual dysfunction in males. It has emerged within the last 20 years. There have been less than 60 reported cases, though Shanholtzer notes it's a condition likely underreported.
POIS generally presents with flu-like or allergic-like symptoms immediately following ejaculation. The symptoms can last for up to seven days.
Shanholtzer says the cause of the reaction is unknown, but that there are theories.
The first is that infection or injury to the testicles leads to microscopic amounts of semen and/or components of seminal fluid to leak into the bloodstream. When this happens, according to the theory, the immune system responds and attacks the sperm as if it were a virus or bacteria.
Another school of thought is that it's more of a brain issue. Specifically, says Shanholtzer, that the brain is misinterpreting certain nerve stimulations as an allergic reaction.
However, Shanholtzer says the case report supports the theory that it's immune system-related.
The individual in question was a 27-year-old male. Following ejaculation, the individual would present a wide range of symptoms: coughing, rhinorrhea, sneezing; and a hive-like rash on his forearms. He also noticed facial and cervical lymphadenopathy (enlarged lymph nodes).
Several specialists struggled to identify the problem, even with extensive testing. Then, he went to Peters, who says he was aware of rare instances where men reported such reactions.
Following extensive research, Peters says it was ultimately decided to recommend 180 mg daily of fexodenadine, which is sold under the brand name Allegra.
The study says this "led to a patient-reported 90% decrease in post-ejaculatory symptoms, including the rash and lymphadenopathy, and this has allowed him to resume sexual activity."
"He's having to take a 24-hour Allegra every day, which many people do for allergies," says Peters. "Basically, it's suppressing that allergic reaction."
'A great experience'
Peters says the case represents an important lesson for medicine.
"We have to keep an open mind as physicians," he says. "It's about awareness and taking patient complaints seriously, not dismissing them, and really trying to take it a step further and think beyond the standard of care…figure out how to approach a problem and find a solution to improve quality of life for patients."
Stanholtzer's involvement in the project will help him throughout his career, too, says Peters.
"Publishing anything is great for a medical student," he says.
"As primary author, he'll always remember this as he moves forward, and it will help make him a better physician."
Stanholtzer says he agrees and that the experience helped him learn about the peer-review process and how to finalize a paper. (It was his first published piece.)
As someone who expects to graduate from OUWB in 2023 and specialize in urology, Stanholtzer says he also found it beneficial to learn about the rare condition.
"It was a great experience," he says.
For more information, contact Andrew Dietderich, marketing writer, OUWB, at adietderich@oakland.edu.
To request an interview, visit the OUWB Communications & Marketing webpage.
NOTICE: Except where otherwise noted, all articles are published under a Creative Commons Attribution 3.0 license. You are free to copy, distribute, adapt, transmit, or make commercial use of this work as long as you attribute Oakland University William Beaumont School of Medicine as the original creator and include a link to this article.