Office of the Dean
O'Dowd Hall, Room 428
586 Pioneer Drive
Rochester, MI 48309-4482
(location map)
(248) 370-3634

Office Hours:
Monday – Friday: 8:00 a.m. – 5:00 p.m.


The Oakland University William Beaumont School of Medicine facilitates and promotes its diverse and inclusive medical learning community through pipeline programs, student support and interest groups, educational programs and community outreach events. 
We are mindful of our mission to serve our community by addressing health care disparities locally and nationally.
Diversity and Inclusion reminds us that everyone at Oakland University William Beaumont School of Medicine is responsible for sustaining and promoting our culture.
Everyone should believe that I - I personally - am responsible for a culture that values diversity as a strategy for achieving excellence and culture that embraces everyone in our medical school community.

Students

Medical Students
There are a multitude of activities that students at OUWB can take part in during their time in medical school.
Students may participate in student organizations, attend OUWB sponsored events, take part in community service or service learning opportunities, and much more.
To organize our activities, we have OUWB MedSync: an interactive, online tool powered by OrgSync.com that fosters communication, cooperation, and creativity between students organizations and their members.
Every OUWB student is a part of MedSync to foster connectivity to events and happenings at OUWB.

Undergraduate Students
Undergraduate Students
"The journey of a thousand miles begins with a single step." --Lao-Tzu
Every goal attained has a process attached. The same can also be said for the goal of gaining admission into medical school.
The journey to medicine can be difficult, there are many interlocking pieces that you may not be aware of. But, if medicine and helping people to live an extraordinary life is the end goal, then the journey along they way will be worth it!
There are many critical elements of preparation that are important for long-term success and many decisions that need to be made along the way. With proper preparation, a strong support base that will assist along the way, and a road map to help guide you,  your journey to medical school can become and unforgettable experience.
---
Holistic Review
The Oakland University William Beaumont School of Medicine seeks to admit applicants who possess personal and professional integrity, the potential for professional medical competence, the ability to deliver compassionate care, a passion for lifelong learning, intellectual curiosity, educational excellence, ethical conduct, and an understanding that medicine is both art and science, open-mindedness and tolerance, and a service orientation to others.
Holistic review is the examination of a student's full application file to determine how the applicant might contribute to both the OUWB learning environment as well as to the medical profession as a future physician. It is a mission-driven approach giving balanced consideration to academic credentials, student experiences and attributes.
The OUWB School of Medicine follows the AAMC Holistic Review Project EAM model of evaluating Experiences, Attributes and Metrics to determine an applicant's "fit" to our mission, vision and goals. Learn more about Holistic Review.
Useful links and resources to help with preparation and performance:
MCAT Exam Preparation

AMCAS Preparation and Submission

What to Expect on Interview Day: Advice and Tips

For more information about how to apply to Oakland University William Beaumont School of Medicine, please visit our Admissions Page
Future Physicians
Summer Enrichment Program
Program Dates: June 17 – June 28, 2019
The Future Physicians Summer Enrichment Program (FPSP) is a week and a half long program around biomedical sciences and human anatomy for high school students who have expressed interest in medicine and careers in health sciences.

The purpose of the program is to give students a deeper understanding of medical issues, the multiple systems and processes of the human body, and how they are impacted by current social issues. We also give them exposure to careers in the medical field through special guest lecturers and acquaint them with other students who have the same interests. 
The program is interactive in nature, allowing students to interact with sociomedical issues and the human body through technology, demonstrations, and hands-on experiences. Each student will get the opportunity to ask questions about form and function, common diseases and illnesses, and widely used diagnoses.
This program is co-sponsored by Oakland University Public School Academies.
FPSP Application Deadline: April 8, 2019
Beaumont Future
Medical Scholars
Educating Today's Youth to Create Tomorrow's Physicians 
Beaumont Future Medical Scholars (BFMS) is the pipeline program for the Oakland University William Beaumont School of Medicine. The program was created to expose students who have a strong interest in medicine and science to explore the many avenues of medical education and careers in medicine. 
The BFMS Program is a collaboration between Cranbrook Horizons-Upward Bound and the Oakland University William Beaumont School of Medicine. It currently hosts twenty-five students from different high schools in Detroit, Berkley, Ferndale, and Pontiac.
In order for a student to be a part of the BFMS program, they must be a part of Horizons-Upward Bound. Recruitment for the upcoming summer residential phase begins in mid-January.

About the Program
How the Program Works
The program is a four-year commitment, with a summer in-residence experience and a winter Saturday experience, with rigorous academic attention in English, mathematics, science, and ACT preparation. The program also builds college readiness through assistance with study skills and test taking strategies.
According to Robert Folberg, M.D., Founding Dean, "This partnership with Cranbrook Horizon-Upward Bound exemplifies the social mission of our medical school. The goal of this program is to expose area students to the field of medicine - specifically students who would not otherwise have the opportunity."
What the Program Includes 

Participants of the program are introduced to the world of medicine and medical school through different avenues such as:
The Physician Speaker Series brings practicing physicians from Beaumont Health System to talk with students about their journey to medical school and beyond
Students tour Oakland University and the Oakland University William Beaumont School of Medicine
Students participate in anatomy activities such as a hands-on anatomy lesson in the anatomy lab of the medical school and a six week "Introduction to Anatomy" summer class that focuses on one system of the body
Students visit William Beaumont Hospital in Royal Oak to hear firsthand about different careers in medicine and participate in a case study
Students are also assisted by our current medical students in our Homework Help program
In order for a student to be a part of the BFMS program, they must be a part of Horizons-Upward Bound. Recruitment for the upcoming summer residential phase begins in mid-January.
The Diversity and
Inclusion Team
Robert Granadier, M.D.
Assistant Dean for Diversity and Inclusion
Professor of Ophthalmology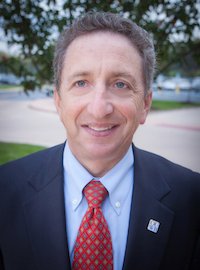 Robert Granadier, M.D., Professor of Ophthalmology clinic director of the Beaumont Eye Institute, has devoted his career to medical students and residents as a teacher and leader in ophthalmology. He also serves as the residency program director for the department of Ophthalmology and Section Head, Neuro-Ophthalmology, Beaumont Hospital, Royal Oak. Dr. Granadier graduated from University of Michigan Medical School and has been in practice for 31 years. He completed his ophthalmology residency at Rush Presbyterian St. Luke's Medical Center. Dr. Granadier was awarded the 2012 Outstanding Medical Education & Teaching Award at Beaumont. This recognition also typifies his deep commitment to student engagement in Diversity and Inclusion and he brings his experience to our medical school and pre-med outreach efforts by encouraging all pre-medical and medical students to expand their horizons of opportunity. He brings leadership to our community and medical school efforts along with the Diversity and Inclusion leadership team.
---
Thomas Guerrero, M.D., Ph.D.
Assistant Dean for Diversity and Inclusion
Professor of Radiation Oncology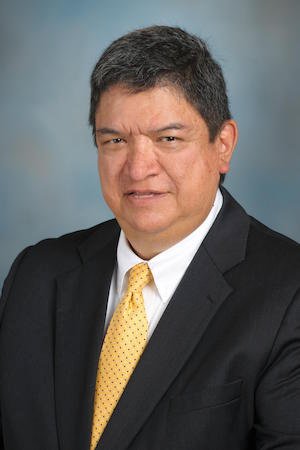 Dr. Thomas Guerrero completed his M.D. and Ph.D. (biomedical physics) from the David Geffen UCLA School of Medicine in 1997 and residency training in radiation oncology at Stanford University in 2002. He received his initial certification by the American Board of Radiology in 2003. He joined the thoracic radiation oncology faculty at The University of Texas MD Anderson Cancer Center in Houston in 2002, founding an NIH funded translation imaging research laboratory. Since 2014, he has been Vice Chair for Translational Research and Professor of Radiation Oncology at Oakland University William Beaumont School of Medicine. He holds a secondary appointment in diagnostic radiology. His research efforts are focused on deformable image registration and its applications, as well as mathematical modeling of pathophysiological processes and the development of imaging derived biomarkers. He has developed novel, noninvasive imaging methods to better understand lung function for personalized cancer therapy. He was awarded the NIH Director's New Innovator Award in 2010. He is principal investigator on multiple NIH grants focused on thoracic malignancies. He is internationally known for his clinical skills and research. As one of the Assistant Deans for Diversity and Inclusion at OUWB, he will be leading efforts to support our medical students by expanding and sustaining a culture that embraces and celebrates the multiple dimensions of diversity.
---
Dawn Jung, M.D.
Assistant Dean for Diversity and Inclusion
Assistant Professor of Emergency Medicine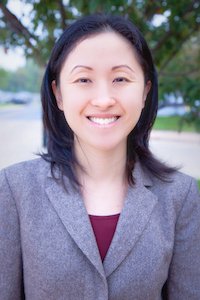 Dawn Jung, M.D. is a board certified emergency medicine physician in Royal Oak, Michigan and Assistant Professor of Emergency Medicine at Oakland University William Beaumont School of Medicine. She received her medical degree from Wayne State University School of Medicine and has been in practice for 13 years. Her research is focused on novel curriculum initiatives in medical education and women's health issues. Dr. Jung will be leading the medical school's diversity and inclusion efforts with student organizations and serving as our liaison to the Group on Women in Medicine and Science (GWIMS) by advancing the full and successful participation and inclusion of women within academic medicine. Her experience demonstrates a long-standing commitment to addressing gender equity, recruitment and retention, awards and recognition, and career advancement.
---
Caryn Reed-Hendon, M.A., Ph.D
Director of Diversity & Inclusion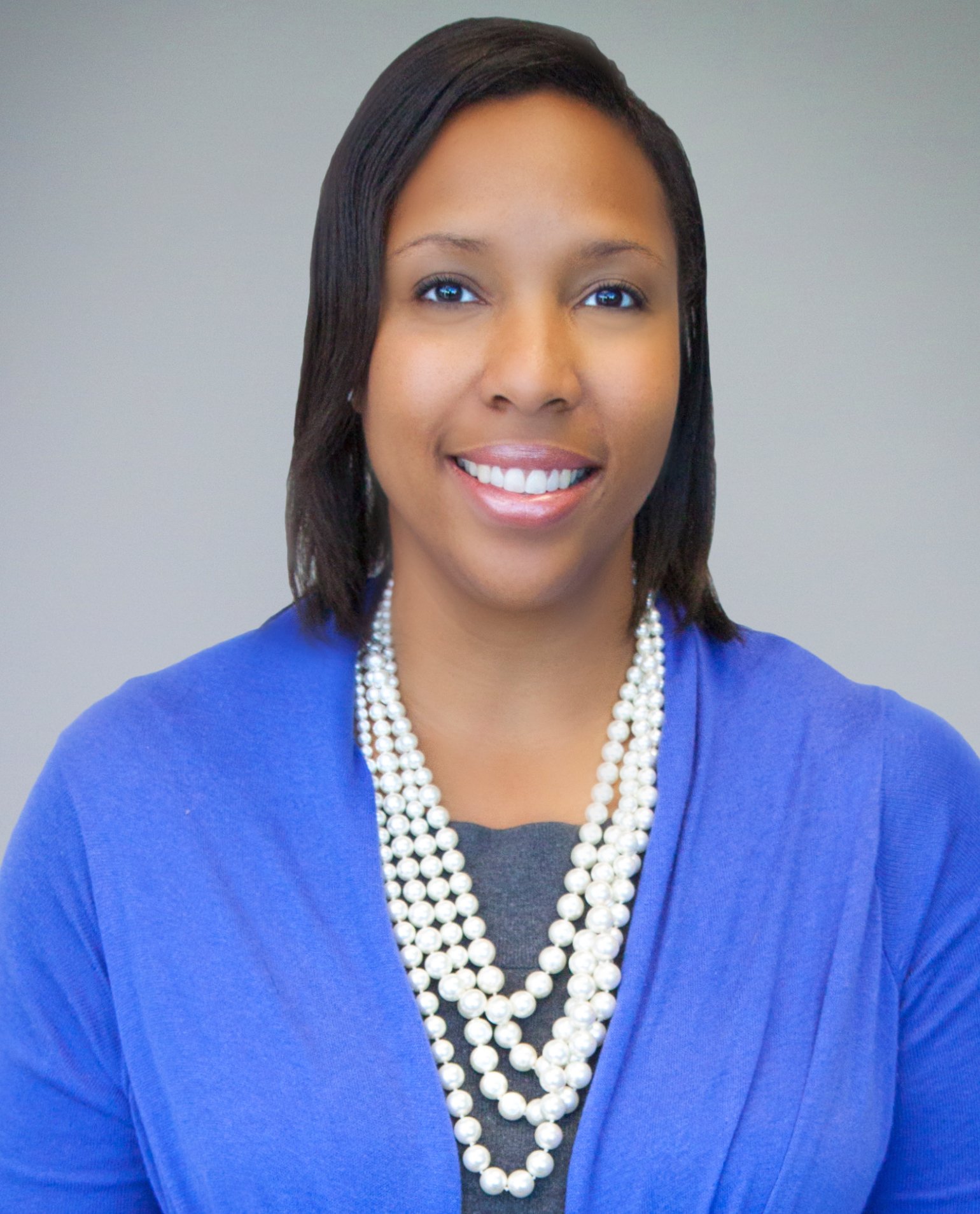 Caryn Reed-Hendon obtained her Bachelor of Arts Degree from University of Michigan, Ann Arbor, her Master of Arts Degree from Eastern Michigan University, and most recently, her Ph.D. in Educational Leadership from Oakland University.
Dr. Reed-Hendon came to the Oakland University William Beaumont School of Medicine from the University of Michigan-Dearborn where she served as Assistant Director for Orientation Programs for over five years. She has over ten years of higher education experience specifically in the area of Student Services. She has served on a number of professional educational committees and has worked collaboratively to present materials at regional and national conferences. 
Dr. Reed Hendon oversees the day-to-day operations of programs, diversity and inclusion survey and research information and is responsible for recruitment and outreach programs that include pipeline and outreach initiatives. She also showcases diversity and inclusion topics and hosts school-wide events for students, staff and faculty.
---
Women in Medicine
September is national Women in Medicine month and the organizations dedicated to supporting women who work in the medical field have planned special events all month long. For more details, visit the links associated with American Medical Women's Association (AMWA) and Group on Women in Medicine and Science (GWIMS).

OUWB contacts
Dawn Jung, M.D., Assistant Dean, Diversity and Inclusion Group on Women in Medicine and Science (GWIMS)
dawn.jung@beaumont.edu

Jessica Gamerl, class of 2020 American Medical Women's Association at OUWB
jgamerl@oakland.edu

Upcoming Events
AMWA at OUWB
GWIMS