Tuesday, Oct 05, 2021
Catholic institutions should let non-Catholic docs prescribe birth control, say OUWB professor, student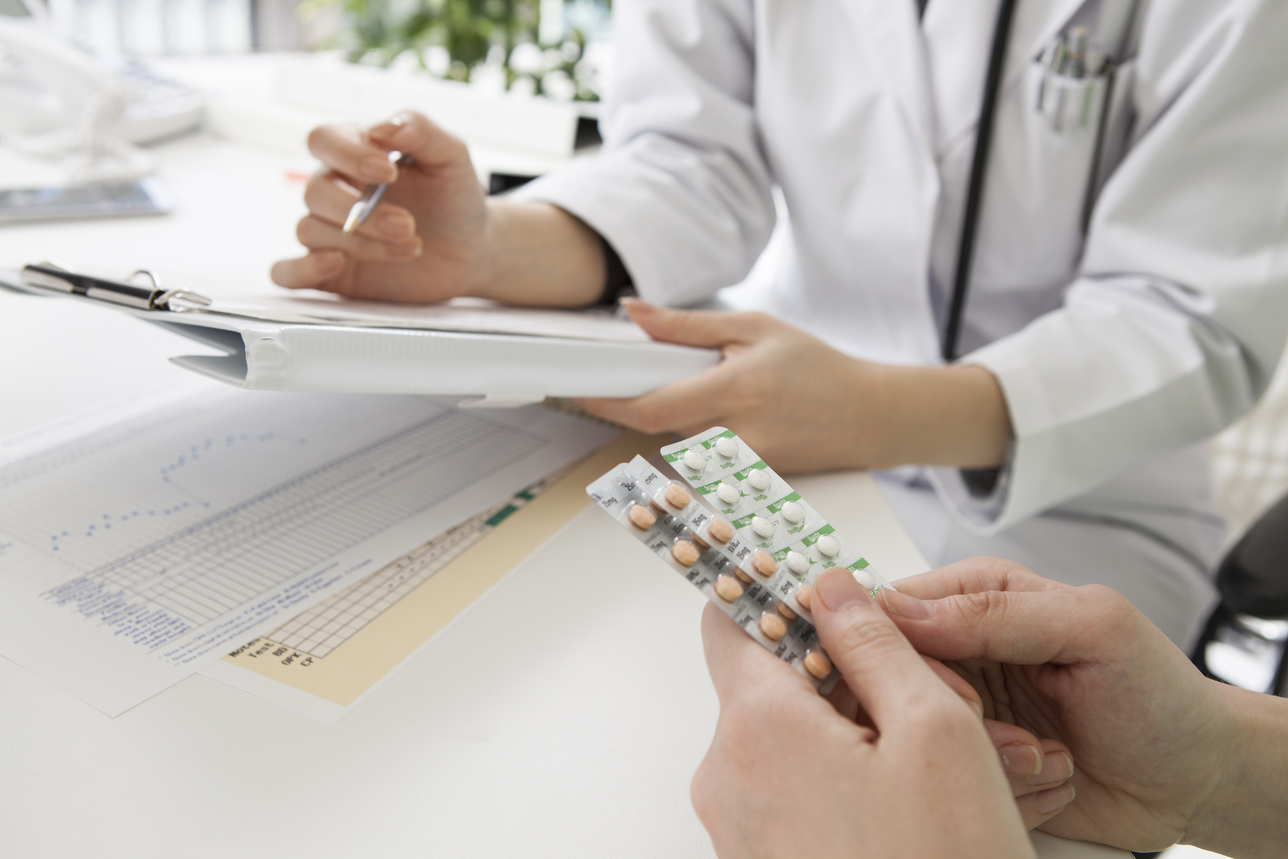 Non-Catholic physicians should be permitted to write prescriptions for birth control in secular institutions, according to a new article by an OUWB assistant professor and medical student.
The article, published in September in The Journal of Clinical Ethics, is co-authored by Abram Brummett, Ph.D., assistant professor, and Eric James, a third-year medical student.
The authors essentially argue that non-Roman Catholic physicians, or willing Catholic physicians, should be able to write prescriptions for birth control in Roman Catholic institutions — without fear of being fired — just as Roman Catholic physicians practicing in non-secular institutions may refuse to perform certain medical procedures that violate their religious beliefs.
Brummett and James say the discussion isn't about the merits of birth control, but about treatment of non-Roman Catholics who want to provide what they view as the best possible patient care while working in a Catholic system.
"The asymmetry debate points out that there is an inconsistency of conscience protection," says Brummett.
"For example, Catholic physicians working in a non-Catholic hospital are legally protected from refusing to do certain things for reasons of conscience that a hospital might want them to do. That does not apply to a non-Catholic physician working in a Catholic hospital."
'A question of growing significance'
Catholic hospitals operate under a list of about 80 Ethical and Religious Directives (ERDs) issued and enforced by the U.S. Conference of Catholic Bishops. The directives prohibit the provision of key reproductive health services, such as contraception, sterilization, abortion, and infertility services.
Such policies apply to an increasing number of institutions as mergers of Catholic and non-Catholic hospitals continues to create large regional and national Catholic health systems.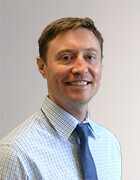 Brummett
According to Community Catalyst, a nonprofit national health advocacy organization, "Catholic health systems are growing and exerting greater influence as they control more hospitals and physician practices, while expanding into the growing sectors of urgent care, retail health clinics, and ambulatory surgery."
The organization notes that four of the 10 largest health systems in the U.S. are Catholic: CommonSpirit Health, Ascension Health, Trinity Health, and Providence St. Joseph Health.
Further, the number of Catholic-owned or affiliated short-term acute care hospitals grew 28.5 percent during the last two decades while the number of non-Catholic hospitals slipped by nearly 14 percent.
In short, chances are rapidly increasing that physicians and future physicians — especially those who specialize in OB-GYN — will at some point encounter ERDs professionally.
"Whether non-Roman Catholic physicians should be permitted to prescribe (oral contraceptive pills) in Roman Catholic institutions is a question of growing significance, as more hospitals and health care offices are being purchased by Roman Catholic institutions," states the article by Brummett and James.
'Start a discussion'
In their article, Brummett and James raise key questions: Should conscience be protected, and do institutions have a conscience? They also address the issue of why positive conscience claims are different from negative conscience claims, and why some (e.g. writing prescriptions for birth control) should nevertheless be permitted.
The piece concludes that "the writing of prescriptions for birth control by non-Roman Catholic physicians in Roman Catholic hospitals amounts to a positive claim of conscience that places such a low burden on an institution's resources and values that it ought to receive the same protection as a negative claim of conscience."
Brummett says at this point the hope is to generate more reflection and awareness.
"The first thing you hope to do is start a discussion," adds Brummett. "From there, the ultimate goal would be policy and legal changes in society."
Brummett admits such policy and legal changes might never happen, but says he believes such discussions are important.
James agrees and has presented the argument twice in the last year, once as the Michigan State Medical Society Bioethics Conference and again at the Reproductive Ethics Conference.
James says his interest in the topic stems from discussions held during the Medical Humanities and Clinical Bioethics course at OUWB.
By presenting on the topic and working with Brummett on the piece in The Journal of Clinical Ethics, James says his hope is to prompt more awareness and remind people to not forget about patients.
"The impact on patients sometimes gets lost when we talk about conscientious objection because it's so focused on a physician's morals and the institution where they work," says James. "I think about it in terms of providing more care to patients and not making them go seek another provider, especially when they might not even be able to do that."
"That's a really important distinction," he adds. "I believe presenting it that way really helps."
For more information, contact Andrew Dietderich, marketing writer, OUWB, at adietderich@oakland.edu. 
To request an interview, visit the OUWB Communications & Marketing webpage.
NOTICE: Except where otherwise noted, all articles are published under a Creative Commons Attribution 3.0 license. You are free to copy, distribute, adapt, transmit, or make commercial use of this work as long as you attribute Oakland University William Beaumont School of Medicine as the original creator and include a link to this article.