Monday, Aug 30, 2021
OUWB student, alumna publish report on how dermatologists can provide culturally sensitive care for Muslim women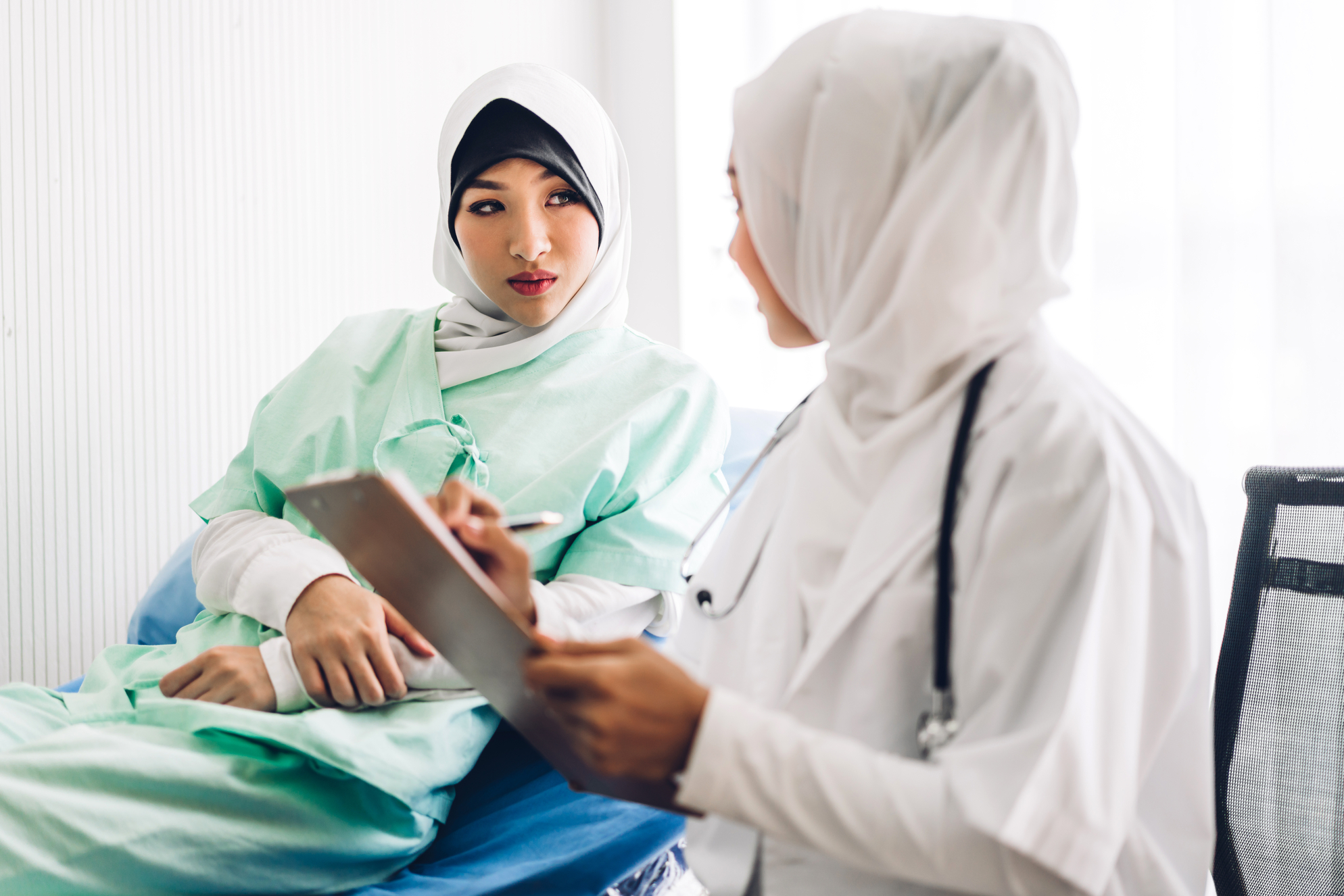 A pair of current and former OUWB students are leading efforts to make dermatologists more aware of special considerations that should be top of mind when treating Muslim women wearing hijab. 
Fourth-year medical student Rafey Rehman was lead author on "The Etiquettes of Hijab: Recommendations to Improve Care in Dermatology Clinics." The report was published in early August in The British Journal of Dermatology, a top-ranked international dermatology journal.
One of the co-authors was Fatima Fahs, M.D., a recent graduate of the dermatology program at Wayne State University. Fahs also is an OUWB alumna (Class of 2016), and Instagram influencer known as "Dermy Doctor" with more than 54,000 followers.

The purpose of the report is to provide recommendations on how to deliver culturally sensitive health care and "ultimately improve physician relations with patients who wear hijab in dermatology clinics."
"I hope that dermatologists and dermatologists-in-training who read this paper will consider what changes they can make during their office visits and patient encounters to be culturally sensitive and allow their patients to feel completely comfortable during an exam that may otherwise be difficult," says Fahs.
Per the paper, hijab is "a cloth worn by Muslim women to cover their hair and preserve their modesty around male non-family members." Women who wear hijab generally also cover their arms and legs, exposing only their face, hands, and feet.
The hijab may be removed in the presence of health care workers if the patient seeks treatment for pertinent medical conditions. However, privacy concerns may cause patients to feel uncomfortable, and essentially, hinder their ability to receive necessary care.
"Wearing hijab myself, I know and understand the struggle of feeling vulnerable and uncomfortable with removing my hijab during a medical encounter and exposing my hair and skin in front of others who are not my family," she continues.
However, as Rehman points out, there isn't a lot of literature that specifically addresses how dermatologists should deliver health care in a culturally sensitive manner. That's why he started the project.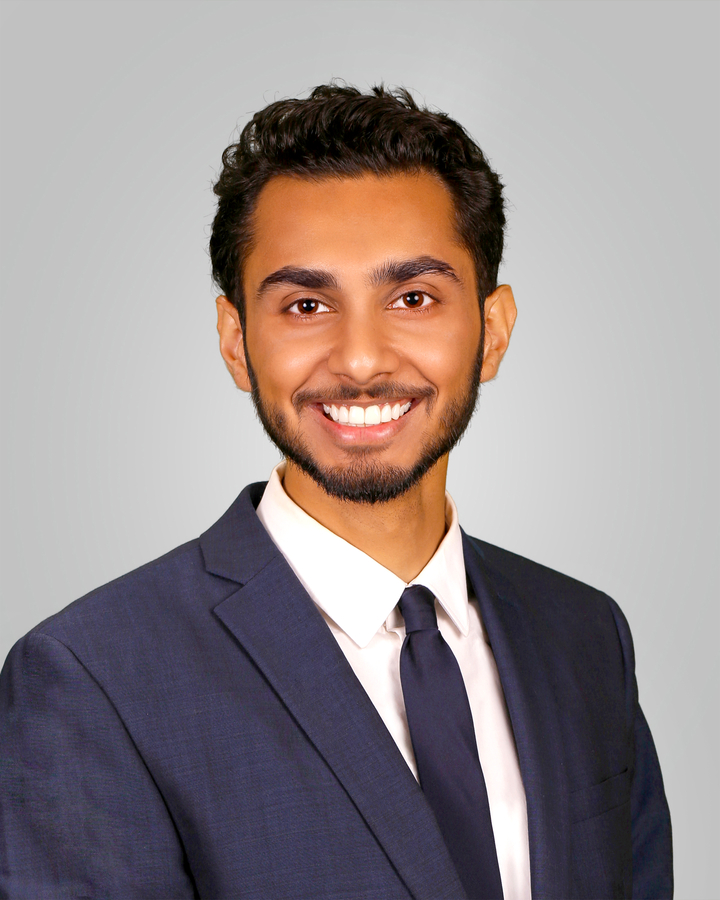 Rehman
"We identified a gap in the literature and wanted to do our best to try and fill that gap," says Rehman. "It's very important to make sure that all patients feel comfortable during their visits."
"Enlightening dermatologists on the special considerations to give women in hijab will hopefully help remove this barrier of seeking care and strengthen the physician-patient relationship, ultimately building trust," adds Fahs.
Rehman says the hope is that any physicians — especially those who are new or have limited experience with Muslim patients — can refer to the paper as a guide.
The tips are based on the experiences of the authors. (Other authors were Iltefat Hamzavi, M.D., Department of Dermatology, Henry Ford Hospital; Tasneem F. Mohammad, M.D., Department of Dermatology, Henry Ford Hospital; and Amneah Chaaban, a recent graduate from University of Michigan-Dearborn.)
Rehman says he is "extremely passionate" about dermatology and has worked with Fahs extensively.
For one recommendation, the report says to address the hijab in a respectful manner. It notes that hijab may be referred to as "headscarf" or "veil."
If possible, patients should be asked if they prefer a male or female providers, and be given the options to be seen by female providers — including support staff and trainees. Patients should be asked about their level of comfort with male trainees.
If a patient agrees to remove the hijab but seems anxious, it's recommended that the option be given to have a female chaperone in the room.
It's also recommended that patients who wear hijab be seated in rooms located on the perimeter of the clinic so that if a door opens there is decreased risk of accidental exposure to someone outside of the room. (See infographic for additional recommendations.)
Both Rehman and Fahs say they view the paper as extremely important.
"As a dermatologist who sees patients from all walks of life, I felt it was particularly important to highlight the needs and cultural sensitivities of seeing Muslim women in hijab, as this is a marginalized population of people who often avoids seeking care with a dermatologist because they may not feel comfortable," says Fahs.
Rehman says he hopes the paper helps others expand their own "cultural competence" as he has while a student at OUWB.
"We are going to be working with diverse populations in the future and we need to make sure patients feel comfortable in order to create stronger patient-physician relationships," says Rehman. "That's why we focused on this population…if you are cognizant of their beliefs and practices, they will feel a lot more comfortable around you and you will ultimately be able to provide them with higher quality health care."
"If it can benefit at least one patient, then it's worth it to me in the long run," he says.
For more information, contact Andrew Dietderich, marketing writer, OUWB, at adietderich@oakland.edu. 
To request an interview, visit the OUWB Communications & Marketing webpage.
NOTICE: Except where otherwise noted, all articles are published under a Creative Commons Attribution 3.0 license. You are free to copy, distribute, adapt, transmit, or make commercial use of this work as long as you attribute Oakland University William Beaumont School of Medicine as the original creator and include a link to this article.