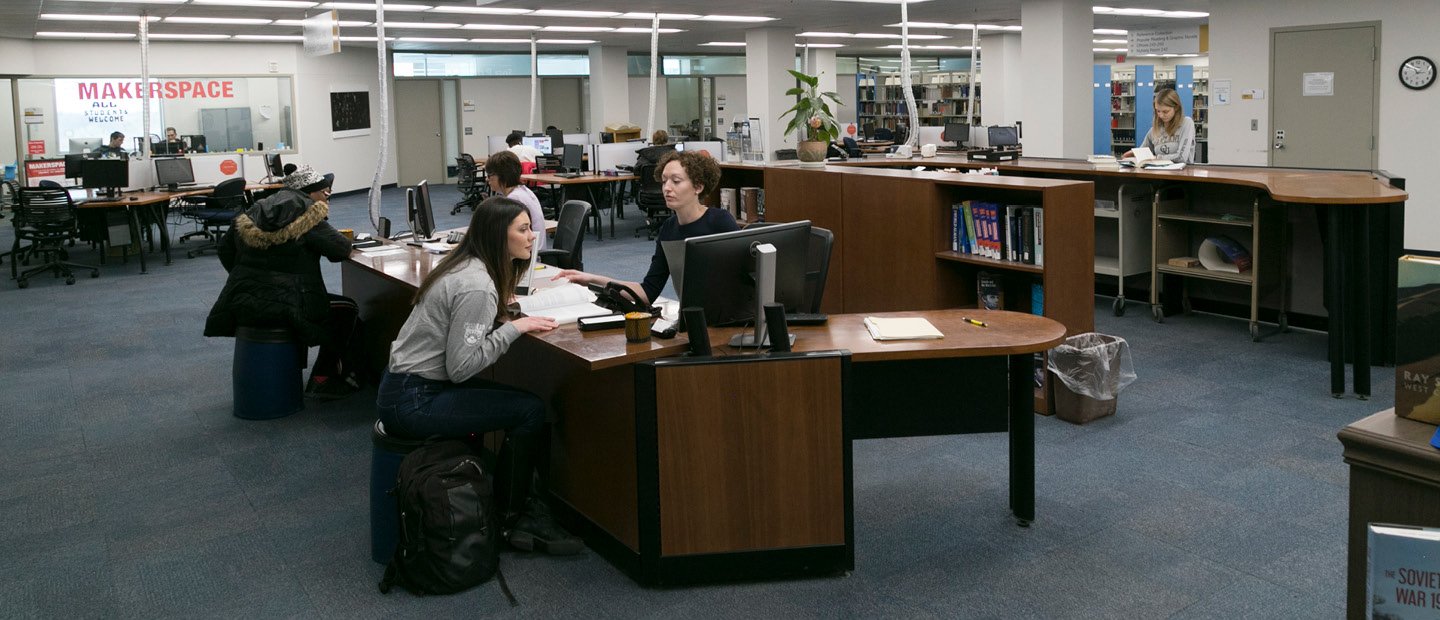 A common thread weaves through the unique educational journey of each Oakland University student: Kresge Library. For more than sixty years, the Library has been at the heart of campus life. It is a place where our diverse communities come together for the collective pursuit of knowledge. The Library still contains books and now offers many other types of materials along with study space, meeting spaces, quiet spaces, collaborative spaces, a café, technology help, information literacy instruction, a home for the Writing Center, access to hundreds of scholarly databases, wireless internet access, and engaged learning. During the Aspire. Advance. Achieve. Campaign for Oakland University, Library services will continue to evolve to meet the needs of students and faculty and help them succeed in their studies and research.

Your gift will help support the following student success and academic research priorities:
Affordable Education: Open Educational Resources
Archives and Special Collections
Digital Initiatives
Enhanced Study Spaces
Online Resources
Give Now
For more information about Kresge Library, please contact Lynn Fisher.




Lynn Fisher
Director of Philanthropy
(248) 370-4313
Lfisher3@oakland.edu