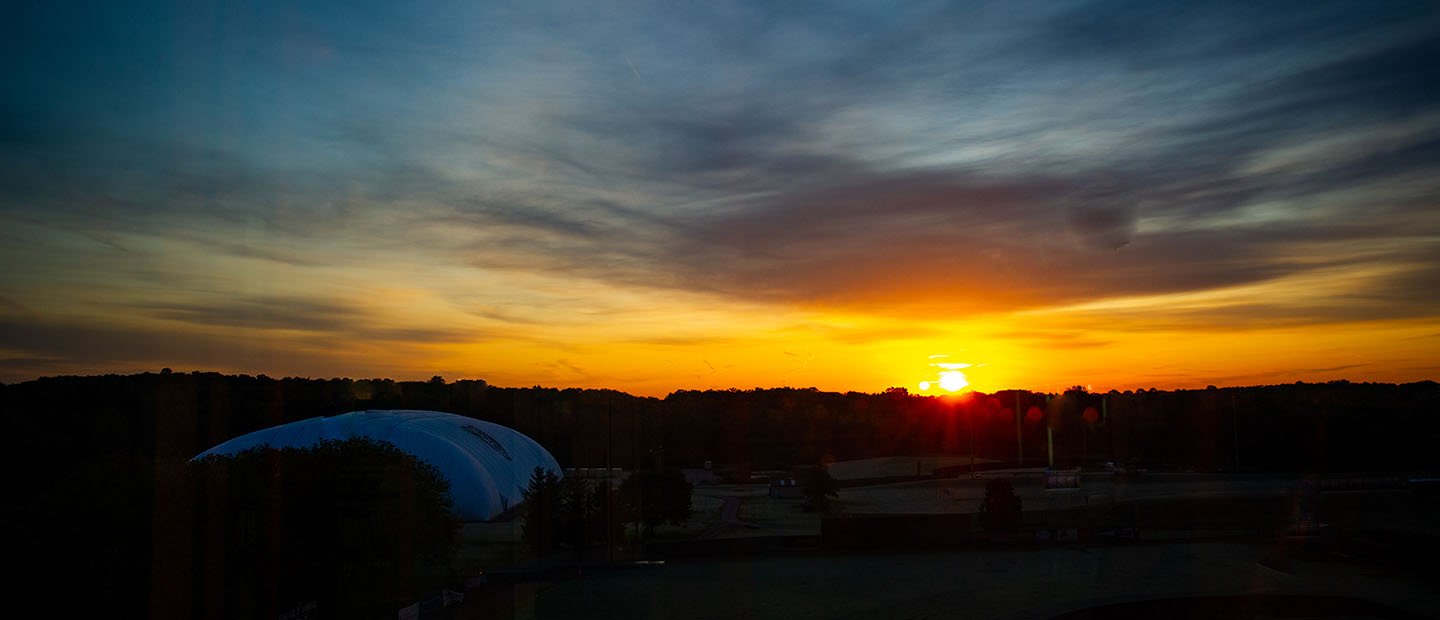 The  60 year curriculum . . . .
Researchers estimate that by 2050 women could live to an average of 89 to 94 years of age and men to an average of 83 to 86.  That means that we will work longer and change jobs more often.  We will need to keep abreast of rapid changes in the workplace and in society.  Maintaining a healthy mind and body will be of utmost importance to help us remain vibrant and independent longer.
That is why PACE, OU's community outreach unit, works collaboratively across the University with our expert faculty to provide flexible, innovative and relevant programming for all ages across the life-span. 
Whether you are improving your career, improving your health or enriching your mind we want to be there to help you enjoy the journey.
Work hard, play hard and keep PACE with OU!
Mission, Vision, and Values
Mission:
Oakland University Professional and Continuing Education (PACE) provides community, national and global learners access to innovative, relevant educational opportunities through high quality, engaging instruction for lifetime personal and professional growth.
Vision:
Oakland University Professional and Continuing Education (PACE) will become a leader in serving the educational needs and aspirations of our community and region through expanded relationships and institutional reputation, visibility, and engagement.
Values:
We are entrepreneurial in our ventures
We are responsive to the needs of the community
We ensure academic quality in our faculty, instructors and curriculum
We offer relevant academic, professional and personal enrichment experiences including short programs, courses, workshops, camps, and conferences
We offer flexibility in programs and modes of delivery
We strive to bring convenience to the lives of our students
We strategically partner with businesses and organizations to improve our community
PACE Staff Directory

Lori Crose

Director of Professional and Continuing Education
llcrose@oakland.edu
Lori Crose has been with Oakland University (OU) in Rochester, Michigan since 2000 and is the Director of Strategic Programs. In this position she has administrative responsibility for educational programs across the University including credit and non-credit certificates, re-licensure training, certification training and retooling programs at and above the post-bachelor level. In addition, she is responsible for developing high quality, new and innovative programming that will align with county, state, and federal employment trends and is charged with connecting them with the government and business communities. Lori has served as Director of OU's Personal Financial Planning Certificate Program for the last ten years.
Prior to higher education, she worked in the healthcare industry serving as laboratory research assistant at both Illinois State University in Bloomington, Illinois and Southern Illinois University School of Medicine in Springfield, Illinois. Later, she served as Senior Microbiologist at Pharmacia-Upjohn in Kalamazoo, Michigan. While there, her research on Streptomyces transposons resulted in several white paper publications and she received numerous awards for her contribution to antibiotic production process improvements.
Lori earned a Master's Degree in Public Administration in 2002 from Oakland University and a Bachelor's Degree from Illinois College in 1981. She has served two terms as the Central Region Secretary for the University Professional and Continuing Education Association (UPCEA) organization and served on the Central Region Planning Committee in 2015. She recently served as a member of the Oakland County's Workforce Development Business Roundtable and represented Oakland University Representative on the Oakland County Emerging Sectors Educational Consortium.

Amy Olind

Assistant Director of Professional and Continuing Education
acolind@oakland.edu
Amy Olind is the Assistant Director of Strategic Programs. Aside from assisting the Director, she is responsible for the marketing of all PACE programs and works to streamline and increase connections within various campus units to ensure marketing and other needs are being met. She also coordinates and manages a variety of PACE programs, conducts market research to determine skills gaps and current employer needs, develops strategic plans to increase enrollment across PACE programs, manages community outreach and enrichment programming, and generally maintains relationships with program partners both on campus and in the broader community. 
Amy completed her Master of Public Administration at OU where she was on the board for the student chapter of the Association of Fundraising Professionals and a member of the Pi Alpha Alpha academic honor society. Prior to OU, she completed her Master of Arts in Teaching ('09) at Wayne State, and is certified in Secondary ESL and Social Studies. Before pursuing teaching, she completed her Bachelor's Degree at Central Michigan University ('06) and was a dual major in Political Science (International Relations Concentration) and Spanish.

Barbara Lister-Tait

Paralegal Program Coordinator
blistertait@oakland.edu

(248) 370-4386
Barb Lister-Tait earned her a bachelor's of science in Child Development and Teaching from Michigan State University in 1980. Barb was unable to find a full time teaching job in Michigan so her sister, who was an attorney, suggested she become a paralegal. After working a day with her sister in a law firm, Barb enrolled in the Institute for Paralegal Training in Philadelphia. She received her certificate and went to work for Dickinson, Wright, Moon, Van Dusen and Freeman as a employment law paralegal. After working several years for Dickinson Wright, Barb was hired by General Motors as an employment paralegal. Barb's specialty was large case employment litigation. After several years as an employment paralegal at GM, Barb was interested in changing legal fields so she transferred to the Securities Regulations and Corporate Law section of the GM Legal Staff. She spent many years traveling for GM setting up due diligence data rooms. In 1996, Barb became an Assistant Corporate Secretary of GM. On July 1, 2017 Barb retired from GM after working over 30 plus for GM. Barb made many wonderful friends and had numerous challenging experiences while working for GM.
Barb is familiar with the Oakland University program because during her tenure at GM, she hired many OU graduates.

Lori Oancea

Director, Financial Planning Program
lorioancea@oakland.edu
Lori Oancea is the Executive Director of Success Systems, Training and Development with Michigan Financial Companies, a financial services firm focused in estate planning, wealth accumulation, business planning and executive benefits for both publicly and privately-held companies.
As Executive Director she coaches all new advisors entering the firm in a results oriented training and development program, where she partners with each advisor to prepare them for success.
Also an Investment Advisor Representative and an attorney, she is uniquely qualified to address the diverse needs of individuals, families, business owners and their executive teams. She provides client recommendations for concerns related to insurance planning, asset allocation, funding for education and planning for retirement goals.
Education:
University of Detroit-Mercy School of Law and University of Michigan, B.A. Economics
Professional Registrations:
Life, Accident & Health; Series 6; Series 7; Series 63; Series 66
Memberships & Affiliations:
Society of Financial Service Professionals
Women in Financial Services
NAIFA

Stephen Anderson

Director, Advanced Placement
stephenanderson@oakland.edu
Stephen Anderson is the Director of Advance Placement Summer Institute.  He is responsible for planning, staffing and facilitating all APSI sessions.  In addition, he works with other members of PACE to market APSI sessions, registration and budgeting.
Stephen completed his Educational Specialist in Educational Leadership from the University of Michigan, Flint in 2015.  In addition, he completed his Master's in Education from Wayne State University in 2011, completed a Bachelor of Arts degree from OU and a Bachelor of Business Administration and Associates of Business Marketing from Baker College.  Before pursuing administration work, Stephen studied abroad at Oxford University through Oakland University and taught English in Niger, Romania and Jordan.

Carrie Sliwinski

Registrar Office Coordinator
csliwinski@oakland.edu

(248) 370-3177
Carrie 
Sliwinski
, the Registrar Office Coordinator for Professional and Continuing Education (PACE) has been with Oakland University (
OU
) since 2000. Carrie began at 
OU
 as a student assistant while she completed her Bachelor of Arts Degree. In 2006, she became a full-time staff member and has been working at Oakland University since then in various roles including the Continuing Education Office Assistant, School of Business Administration Events Coordinator, and the Assistant to the Associate Dean. Carrie has continued her studies while working at Oakland University receiving a Masters of Training and Development from 
OU
 in December 2015.
In her current role as the Registrar Office Coordinator for PACE, she is responsible for leading the registration and enrollment team, acts as technical manager for Banner Flexible Registration system, is customer service liaison and implements business and compliance operations for PACE.

Terri Johnson
Coordinator of Summer Semester and Outreach Programs
Terri Johnson is the Coordinator of the Summer Semester and Outreach Programs. The Summer Semester is funded by the Provosts' Office and involves the coordination of several units across the institution, including six Academic Units, Registrar's Office, Admissions, University Communications & Marketing (UCM),  Financial Aid, and the Office of Institutional Research  Assessment (OIRA). 
Terri graduated with a Bachelor of Science in Liberal Arts from Michigan State University, where she was also a student-athlete and resident advisor. She earned a Master of Arts in Organizational Management from the University of Phoenix. She started working at Oakland University in 2019 in the Registrar's Office and possesses over 20 years of operational leadership experience in higher education.