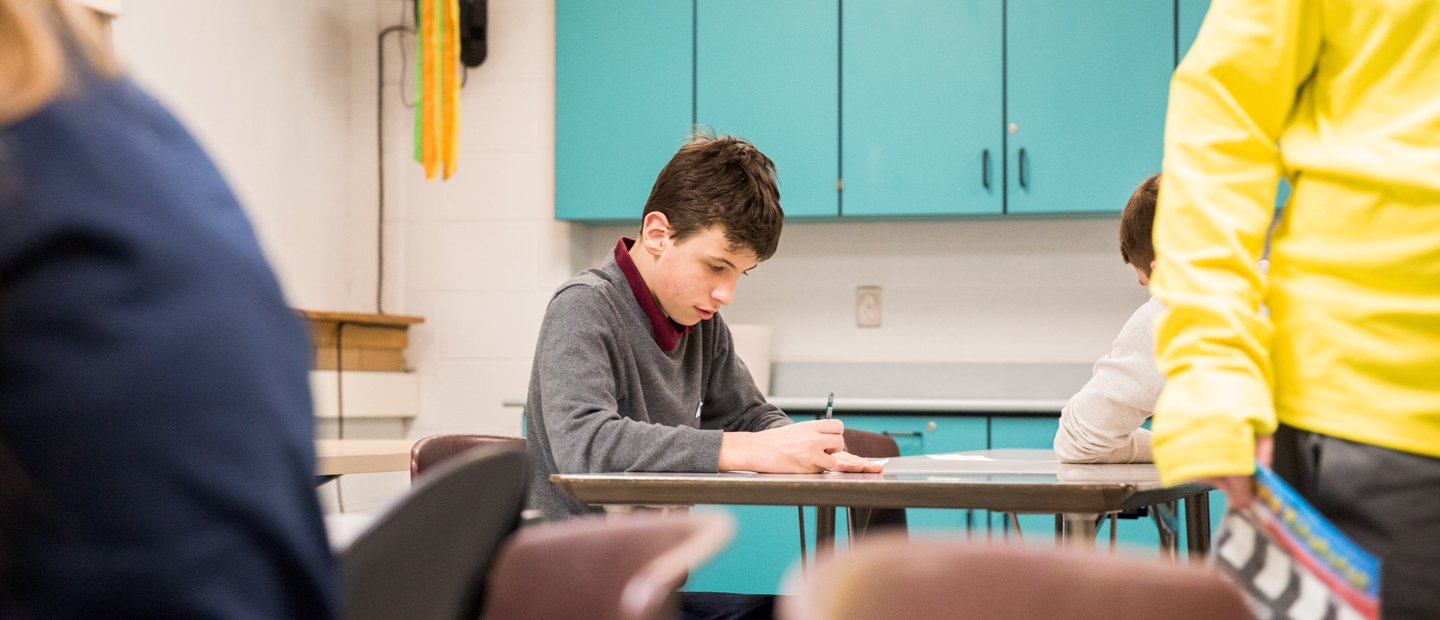 The Writing Clinic is a creative writing workshop offered through video conferencing. In July, children in grades 3-5 discover magic and connection through arts-based literacy practices that are designed to delight and surprise that support vivid and descriptive writing.
The clinic includes seven, one-hour instructional sessions, provided by Oakland University graduate students (i.e. Clinic Instructors) who serve as virtual literacy mentors and lead children through artful writing experiences.
We create and write on scheduled days at the end of July, in a virtual setting for seven consecutive days, and at 1:00 p.m.

We strive for 1:3 teacher/child ratio and therefore limit enrollment to the number of graduate students who register for the course.

We explore informational/expository writing through trifolds and quadfolds using an arts-based literacy approach with an emphasis on studying animals.

We dive into author's craft such as language use, perspective, sentence structure, and clever revision techniques.

We do some illustration study and art-making to develop power of expression in writing by using visual details in art to support vivid thinking and descriptive writing.

We use quality-grade art materials that boast of colors and textures to support rich thinking. Some of our past favorites have included

Japanese inks and fluid acrylics, copperplate paper, Lyra Groove pencils, and weathered steel – yes, steel!

We create individualized Writer's Toolboxes (WT) for each child who signs up. The WT

changes each year, as we're always searching for new and interesting tools for the aesthetic writer, but the toolbox always includes some tried-and-true favorites. Caregivers can arrange to pick up their WTs from the Department Office on Oakland's campus, Room 490A in Pawley Hall, two weeks before the start date.
What you will need:
Strong Internet connection. If we cannot connect virtually, everyone misses out --that is, the children who look forward to our sessions and the Clinic Instructors who rely on the contact hours to complete their graduate course assignments.
A reliable computer (laptop or desktop) or iPad. A cell phone could work, but the smaller screen may make it difficult for children to see images being presented.
A space to work. Traveling? No worries just remember to pack your WT!
Your grandpa's old, old shirt. Something that can get paint on it.
An open mind. We embrace new experiences and hope you do, too.
Who is the clinic intended for?

The clinic is intended for children who:
Enjoy

writing.

Have

mixed feelings about writing (and might even loathe writing), but are open to trying something new.

Love art and writing, too.

Think it's kind of cool to have 7 creative dates on their summer calendar.

Thrive in creative work.

Embrace challenges and happy accidents in art-making.

Are capable of working independently such as managing their own art station at home while interacting with their clinic teacher
What the writing clinic won't give you:
A diagnostic approach to writing. We're about discovering all the feels in writing and working to cultivate and nurture that. If you're looking for assessment, it won't happen here.

School writing. We subscribe to the idea that a summer writing workshop should offer children an entirely different writing experience from what they know.

Pressure to write about topics that don't interest you. We go with what moves our gel pens and Lyra Groove pencils.

Critique. We'll work on ways to improve our written expression but we don't adopt the view that there is one way to write beautifully or powerfully.

Homework. We like to audit the hour together to maximize our writing time.

A final report. We believe that the Writer's Notebook reveals more, anyway, and is a better indicator of joy and skills learned.
What you'll leave with:
Creative courage

A sense of possibility in doing creative work

Voice in your meaning-making

Newfound friends

Your Writer's Toolbox; yes, you get to keep all of the materials!
The Department of Reading and Language Arts at Oakland University has offered the Writing Clinic for over 20 years and is steeped in a tradition of offering children an aesthetic approach to writing.
Clinic Instructors are graduate students in our Reading and Language Arts master's (MAT) program who are enrolled in a graduate course, many of whom are licensed and practicing teachers returning for a graduate degree. The Clinic is directed by the professor of the course.
Since the Writing Clinic is also focused on supporting the learning of its master's students who tutor your child, we video-record all sessions so that Clinic instructors can review and discuss their teaching practices with their peers in their master's course and their university supervisor.
If a video is particularly helpful in how it supports discussion about writing instruction, we will ask your permission to use this video for research purposes to improve teacher preparation. However, if asked, you are free to decline your permission for this use of your child's videos. Your child will still receive the same instruction, and be video-recorded, but the videos will not be used for research purposes.
The Writing Clinic fills quickly, so caregivers are advised to register early. Applications will be reviewed and accepted on a first come, first served basis. Submitting your electronic payment of $75 is part of the registration process, and is non-refundable. Registration opens June 1, 2023.