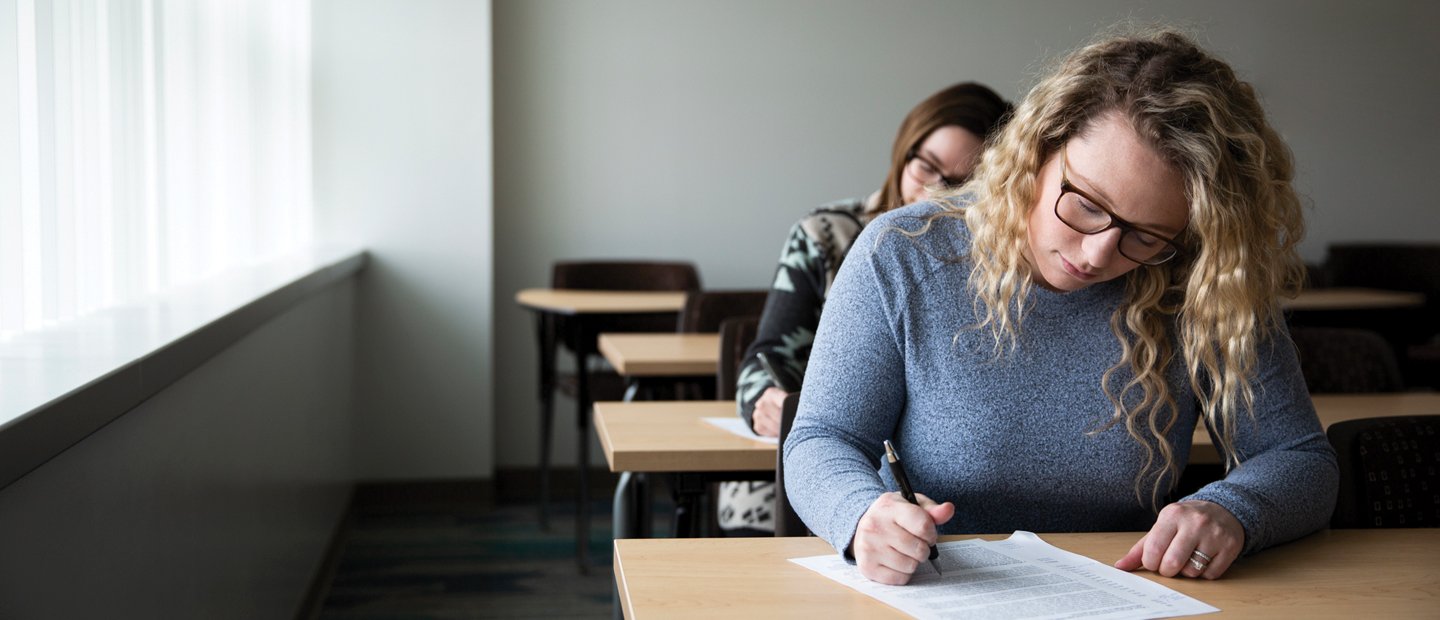 We have plenty of organizations to choose from! Student organizations as well as state and national organizations are listed below. Check them out for additional information. Be sure to also view our list of available scholarships to find out which ones you're qualified for.

MometrixScholarshipsAcademic Advising
MTTC Resources
The resources and materials provided on the page are designed to help teacher preparation students prepare for Michigan Test for Teacher Certification (MTTC) exams. Oakland University's main resource is the Mometrix eLibrary which has free study materials help you prepare for any MTTC exam.
ELEMENTARY EDUCATION RESOURCES - TEST #103
MTTC #103 Support Workshops - If you have not yet passed one or more sections of the Michigan Test for Teacher Certification #103, OU will be offering content workshops to assist you in your preparation.

Note: These workshops are not aligned with the new PK-3 or 3-6 tests. Workshop dates will be announced soon. 

eSpace -

click the blue "self enroll" button at the bottom of this

eSpace link

to access video recordings of workshops, content specific links and general resources

Study Guides for the Lower Elementary Education MTTC
Study Guides for the Upper Elementary Education MTTC
---
RESOURCES FOR ALL MAJORS
---
TESTING REQUIREMENTS FOR ALL PROGRAMS
Click on your program to view state testing requirements and deadlines:
The Evaluation Systems group of Pearson is pleased to invite Michigan educator candidates to participate in webinars on Preparation Strategies for the Michigan Test for Teacher Certification (MTTC).
Each session will include general preparation information and content appropriate for all candidates preparing to take the tests.The sessions are scheduled for:
Tuesday, April 18, from 10–11 a.m. eastern time
Tuesday, April 18, from 2–3 p.m. eastern time
Wednesday, April 19, from 9–10 a.m. eastern time
Wednesday, April 19, from noon–1 p.m. eastern time
Topics will include: Using the Available Test Preparation Materials, Creating a Study Plan, How to Register and Check Seat Availability, How to Read Your Score Report.
Career Outlook
An elementary education degree from Oakland University gives you a clear edge in the teaching job market. Our elementary education degree graduates teach throughout Southeast Michigan and have an exceptional track record, so top school districts eagerly recruit our elementary education majors. You'll develop first-rate teaching techniques, receive outstanding teacher certification prep, and become proficient in parent communication, evidence-based methods, outcomes assessment, and other advanced skills. An elementary education degree from Oakland University empowers you to have a profound impact on students, while working at the top of the elementary school teacher salary spectrum. You'll complete the elementary education degree fully prepared for teacher certification, and be well qualified to pursue a graduate education degree or advance into a leadership role.
Our elementary education degree stands out for its:
Employment opportunities. The school districts surrounding Oakland University hire dozens of our elementary education degree graduates every year. Teacher salaries and test scores in these districts (including Utica, Warren, Troy, Farmington, Roseville, and Walled Lake) are among the highest in Michigan.
Professional development. Our elementary education degree puts you in ongoing contact with students, so you'll have many hours of field experience under your belt by the time you start your student teaching assignment. You can also deepen your hands-on expertise on campus through the Galileo Institute for Teacher Leadership and the Educational Resources Lab.
Outstanding faculty. You'll learn from veteran educators who spent many years in elementary classrooms before they became university faculty. They act as professional mentors and career guides, enhancing the elementary education degree with their personal experience as teachers.
Elite academics. Our elementary education degree was the first in Michigan to align with the state's new teacher certification standards, which take effect in 2021. You'll learn advanced material that integrates textbook theory with hands-on practice, and reflects the most current research and evidence-based practices.
Superior professional performance. Graduates our elementary education program have an excellent record on the teacher certification exam, with pass rates exceeding 95 percent in the most recent available data. In addition, 93 percent of new teachers from our elementary education program were rated effective or highly effective in Year 1, increasing to 97 percent by Year 2.
The median elementary school teacher salary in Michigan is about $61,000, well above the national elementary school teacher salary. In districts that are located near Oakland University and hire many of our elementary education majors, the average elementary school teacher salary is even higher than Michigan's state average.
From 2015 through 2017, Michigan districts hired nearly 500 elementary education majors from Oakland University. The top hiring districts included:
Chippewa Valley Schools (30+ hires)
Utica Community Schools (20+ hires)
Rochester Community Schools (15+ hires)
Troy School District (15+ hires)
What can I do with a degree in Education?
If you've earned an Education degree, you may have planned to teach -- but this may not happen for many reasons. You might find that teaching isn't for you, or you may have to explore other career options while looking for a teaching job. You might also decide that you'd like a change, or you need to make a change for personal reasons. Whatever the circumstance, an Education degree opens up many other career options - some just involve a little creative thinking!
While you've gained pedagogical and classroom management skills throughout your experience in your specific teacher education program, you've also honed a number of other skills -- often referred to as "soft skills" -- that are in high demand by many employers and in many industries. 

Think about the ways that you have built up your:
Ability to work and communicate with children and adultsthrough your placements
Effective oral and written communication skillsthrough lesson planning, communicating with parents and administrators, and working with your mentor teacher(s)
Information and communication technology savviness through online learning experiences, technology-rich instruction lessons, and working with different technology tools available in your placements
Problem-solving skills in classroom management, instructional planning, and instructional design
Ability to work as a part of a teamthrough your placements and/or with your mentor teacher(s) 
Organizational skillsthrough instructional planning, assessment, and classroom management
Time management / planning skillsthrough instructional planning and assessment
Of course, you've also gained subject area expertise in your major and minor areas, which is transferable to jobs in these fields. And, you have an understanding of the K-12 educational system, which is incredibly relevant and important in may settings. 
Potential Career Options (outside of classroom teaching):
Museum education officer
Adult education and training
Curriculum design
Education policy making
Educational non-profits or non-governmental organizations (NGOs)
Teaching English abroad
Tutoring
Private/parochial education 
Child care provider, either independently or in a daycare setting 
Paraprofessional in general education or special education
Higher education positions, such as an admissions counselor
Educational technology companies
Instructional design/corporate trainer
AmeriCorps/other service-based organizations
Community educator 
User education / customer service 
Researcher
Educational resource company 
Textbook design or marketing
Library assistant
Standardized test developer
Homeschool consultant
After school program director
Counseling
Camp counselor / director
Student Organizations
Student Organizations
AEM: Aspiring Educators of MEA (formerly SMEA — Student Michigan Education Association)
The Student Michigan Education Association (SMEA) is a student organization on campus for elementary and secondary education students. They focus on professional development, community service, and social events to help prepare future educators for their career.
Best Buddies
Best Buddies International is a nonprofit organization dedicated to establishing a global volunteer movement that creates opportunities for 1:1 friendships, integrated employment and leadership development for people with intellectual and developmental disabilities.

KDP: Kappa Delta Pi
KDP is OU's only honor society for education students focusing on professional development, community partnerships and volunteerism, and preparing first-class educators.
---
State and National Organizations