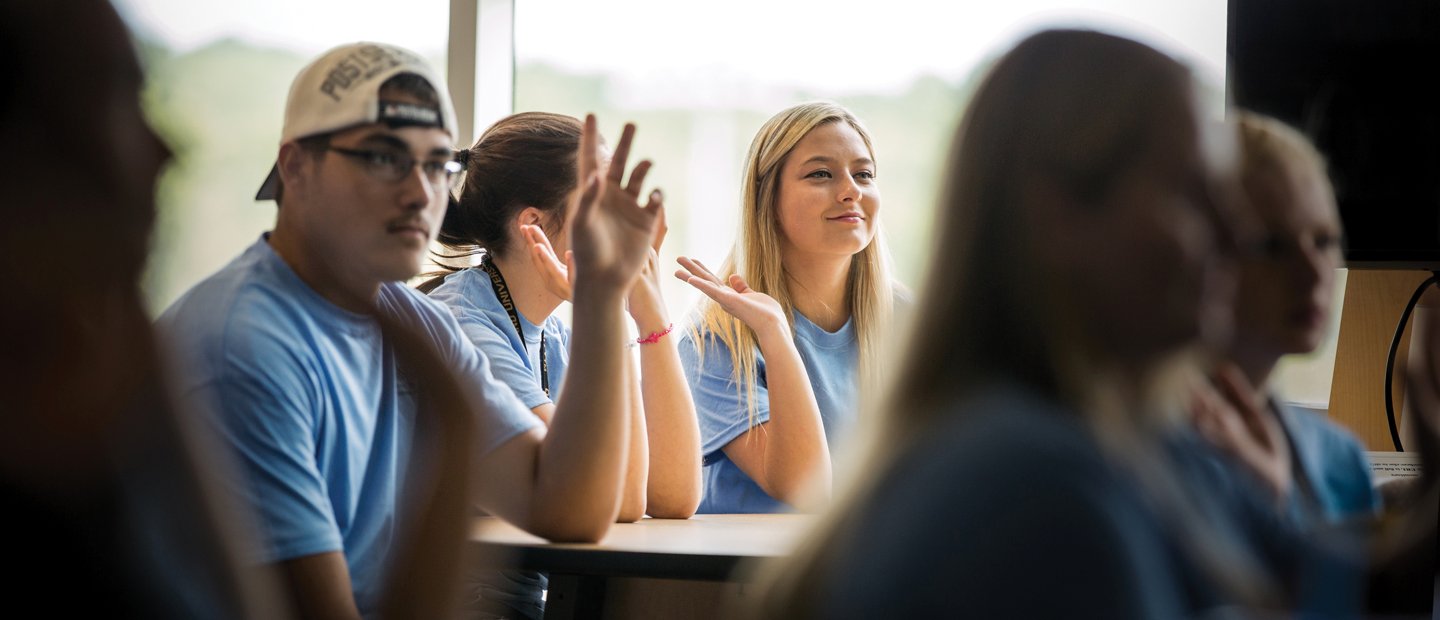 Are you a high school teacher leading an Educational Careers (Teacher Cadet or Future Teacher) class? Are you a high school student interested in future as a teacher? Please contact the coordinator below to learn more about the benefits available to students enrolled in these programs.
Future Teacher Conference
2022 OU Virtual Future Teacher Conference
About the Conference
Similar to 2021, we are planning to offer a virtual Future Teacher Conference for our K-12 partners. With the various restrictions in place, our hope is that all students will have a chance to participate this year with a virtual format and we hope to be back to an in-person conference by 2023.
This conference is designed for all local high school Teacher Cadet and Future Teacher programs. Schools who do not have official programs are welcome to have your students participate to learn more about future teacher programs as well.
We will launch the 2022 Conference content by March 1, 2022. Registration is required, but there is no cost to attend. Registration will open in early 2022.
Additional Information

Catherine Wigent
(248) 370-4529
wigent@oakland.edu
Benefits and Articulation for High School Students
Are you interested in learning about what it takes to be a teacher? Are you a current high school student?
Why Oakland University?
Oakland University has a partnership with state-approved CTE Educational Careers programs in high schools. These classes may have a variety of names such as Educational Careers, Teacher Cadet, Future Teachers, Careers in Education, etc. Students who complete one of these programs can receive the following benefits at OU including:
Earned college credit of EED 1000: Careers in Education (1 credit)
Opportunity to live on the Special Interest Floor in Hillcrest Residence Hall with other teacher education majors
For Students — How to Receive Credit
Keep a copy of your Educational Careers Certificate from your high school program and bring that with you to your new student orientation at OU. Advisers will collect a copy of your original certificate and propose a schedule that reflects your earned credits for EED 1000. If your school is not a state-approved CTE program but is an Educational Careers class, please send an email to teach@oakland.edu to have your program reviewed.
For Teachers
We offer schools the opportunity to schedule a site visit at Oakland University to learn more about our teacher education programs. This opportunity includes:
Presentation by

 ​our academic a

dvisers about the life of a teacher, the college application process, and information about the OU teacher education program
A tour of Oakland University's beautiful campus and our new "Living and Learning" floor specifically for education majors in Hillcrest Residence Hall
Lunch provided by OU, with faculty and staff
We can specialize this for your students/classroom if you have specific interests (special education, early childhood, etc.)​
Additional Information
Greg Bartley
bartley@oakland.edu