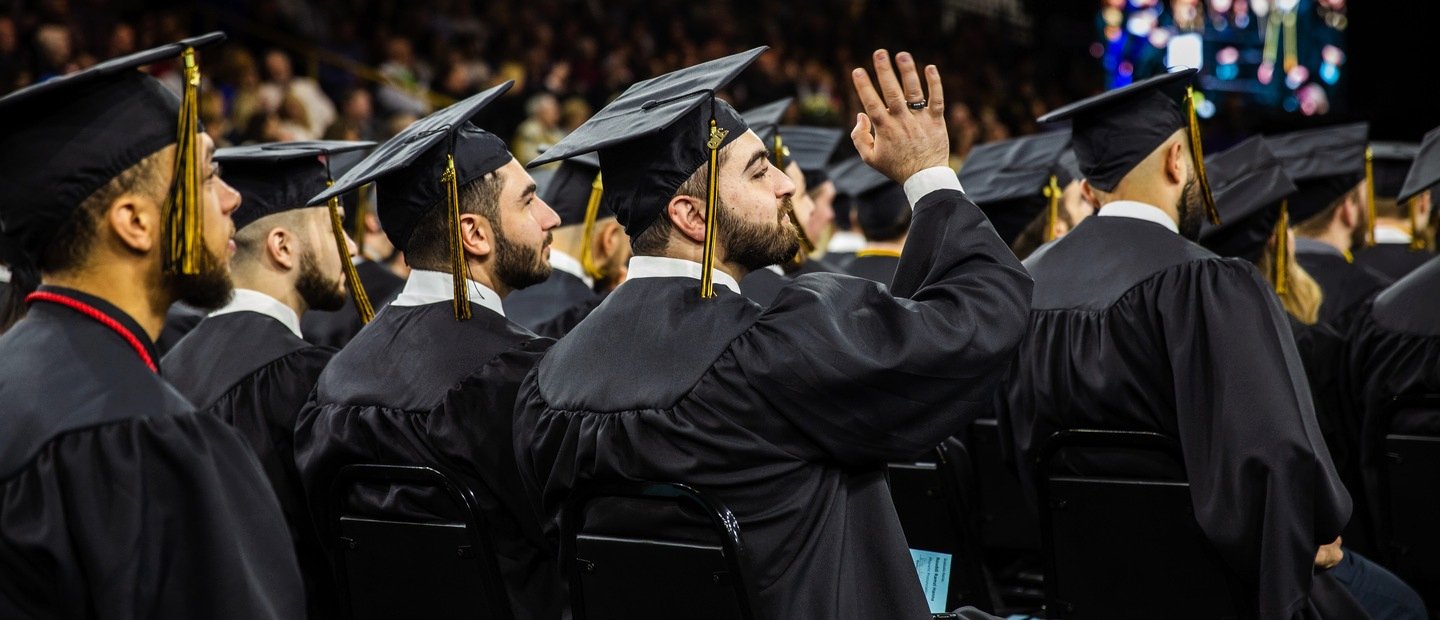 If you are an Oakland University alumnus or alumna, we would love to hear from you! Let us know what you're doing.
Also, if you are inspired to do so, send a short (1-2 page) reflection on the ways in which your philosophy education has been useful for your life.
Send info to Ann Zimmerman at zimmerm2@oakland.edu.
Where are they now?
Jonathan Abdal (2017) is pursuing an MA in Philosophy with a focus in Science, Medicine, and Society at Durham University in Durham, England.
Karl Martin Adam (2016) is pursuing a PhD in Philosophy at the University of North Carolina - Chapel Hill.
Giovanni Randazzo

 

(2016) is pursuing an MS in Psychology at Oakland University under the direction of Dr. Todd Shackelford.
Cody Corbin

 

(2015) is currently attending the Notre Dame Law School.
Zach Walter

 

(2015) is an Online Banking Representative, specializing in tech support for Comerica Bank in Auburn Hills.
Paul Albarran (2014) is

currently an attorney at Varnum LLP in Grand Rapids. His primary practice areas are commercial litigation and toxic torts.

Brett Bugni

 

(2014) is Senior Project Manager at Five Brothers Mortgage in Warren.
William Kalas

 

(2014) is currently attending the University of Chicago Law School.
Joseph Liang

 

(2012) is Bankruptcy Coordinator and IT Manager at

 

Moran Law.
Brendan Learnihan-Sylvester

 

(2012) received an MA in Philosophy from Northern Illinois University (Dekalb, IL) in 2016.  In Fall 2017, he will begin in the PhD program in the Department of Philosophy at the University of Texas at Austin.

Trevor Martin

 

(2012) is a soldier and linguist with the U.S. Army.
Rachel Thomas

 (2012) earned her JD from the University of Detroit Mercy School of Law.

Kevin Alford (2011) moved to Japan in 2012, and began an adult culture and language education program.  He's currently working for a Berkshire Hathaway corporation teaching business, ethics, negotiation and language.
Gina Winsky

 

(2011) spent the last 4.5 years in Shanghai teaching English and writing for a television program on the Shanghai International Channel (ICS). She is now studying French in Paris at the Alliance Française.
Shawn Murphy

 

(2010) received an MA in Philosophy at Georgia State University.  He is now a sales engineer at

 

RSA Security.
Marius Manci

 

(2009) is a Behavioral Health Therapist at Maclaren Hospital.
Alex Cherup

 

(2008) earned his JD at Northeastern University in Boston, and is now Deputy for the State of Nevada's Disability and Aging Department. Prior to his legal studies, he worked as a VISTA Project Supervisor for the Nevada Center for Excellence in Disabilities at the University of Nevada, Reno. He continues to present at conferences regarding disability rights and inclusive education with fellow Oakland University alumnus Micah Fialka-Feldman.
Justin Black

 

(2007) earned his JD from the University of Detroit Mercy in 2011, putting his Philosophy degree to work while competing in two national moot court competitions and earning book awards in evidence, national security law, environmental law and the urban law clinical program.  Mr. Black is currently a criminal defense trial lawyer in Oakland, Macomb, and Wayne Counties in Michigan.
Allison Chapman

 

(2006) is Regional Administrator at Mohawk Flooring.
Ron Chapman (2006) earned his JD from Thomas M. Cooley Law School in 2009. He was Judge Advocate with the U.S. Marine Corps and was deployed in Afghanistan. He has completed his military service and is now working for Chapman Law Group.
Kamil Koleczko

 

(2006) is earned his JD from the University of Detroit Mercy.
Rachel A. Reed

 

(2006) is District Marketing Manager for the Coca-Cola Corporation.
Matt Ferkany

 (1999) is Assistant Professor in Philosophy at Michigan State University.

Jason C. Long

 

(1996) earned his JD

 

summa cum laude

 

at the University of Detroit Mercy, worked as a judicial clerk for Justice Michael Cavanagh at the Michigan Supreme Court, and is currently a partner with Steinhardt Pesick & Cohen, PC, in Birmingham, Michigan, practicing tax and real estate law.
Rev. Dan Anderson (1986) is pastor of Spring Lake Presbyterian Church, in Spring Lake, MI.
Joseph Gardella

 

(1977) is a SUNY Distinguished Professor of Chemistry at the University at Buffalo, State University of New York (aka UB). He also serves as the Director of the Interdisciplinary Science and Engineering Partnership (ISEP) with the Buffalo Public Schools.
John Brennan, JD, PsyD, LP (1975) is a psychologist specializing in couples therapy.
Bradley P. Driscoll, Jr., JD (1966) is the retired President of Lyceum Publishing.
Dayna Neef (unknown) is Corporate and Foundation Relations Officer at Oakland University.
Laura A. Schartman (unknown) is the Director of OU's Office of Institutional Research and Assessment (OIRA).
Michael Leeds (unknown) is a lecturer in Philosophy at Eastern Michigan University and a graduate student in philosophy at Michigan State University.
Alumni testimonials
James Tierney, Class of '88
I graduated from Oakland University in 1988 with a Bachelor of Arts in Philosophy. My philosophical training has proved vital both in and out of the market place. I must admit that having a degree in philosophy has never in and of itself helped me to obtain a position in the work place. Most employers I have come across have never automatically understood the relevance of philosophy in the business world. In fact, I think it's pretty safe to assume that they may even be totally skeptical about the relevance of a philosophy degree whatsoever. My philosophical training, however, has given me the ability to "argue" my way into employment, even into positions where I lacked the required formal credentials. Since philosophy is about producing and communicating complex ideas, clarifying counter-intuitive concepts, and assiduously analyzing arguments, a sound case can be made that these skills are crucial to just about everything we do—especially in the business world; and since this claim itself is the beginning of a philosophical argument, then to support it with a small piece of empirically verifiable evidence, one need only ask the late Karl Popper's most famous student, George Soros. In my particular case, the creative and critical thinking skills I developed through studying philosophy gave me the necessary background in solving networking, hardware, and software problems for a major computer company for the last 15 years. The interdisciplinary nature of philosophy—and its innate sensibility toward history and culture—also provides anyone who studies it with a solid academic and research background to later obtain a graduate or advanced degree in other fields, such as law or business. I am, for example, currently enrolled in OU's Master of Arts in Liberal Studies (MALS) program, where my background in philosophy has allowed me to see how different fields of study interconnect.
For me, however, the most valued application of a philosophy degree has been that it has given me the proper analytic scope through which to skillfully cope with everyday human issues, such as the temporal nature of existence itself, existential despair (perhaps the first logical consequent that follows most naturally from realizing the very temporality of one's own existence, but sometimes also called 'depression' in certain clinical settings), the weighty significance of Freedom, why we should behave morally and take ethics seriously, what counts as knowledge, how to fairly organize a governing body and critically evaluate whether its economy is legitimate or sustainable, and, most of all if not because it is philosophy's favorite and oldest topic, how to decipher and love what is true: or, collectively summed, how to live a generally happier life in an otherwise mixed-up and crazy world.
James Wroblewski, Class of '11
I graduated from OU in December of 2009. I was accepted to Western Michigan University for the fall 2011 semester. Since then, I have become an Ethics Bowl coach for WMU, where our team competed at OU for the 2011 regional competition. I've also helped start a previously non-existent tutoring service and an undergraduate philosophy club. Currently our club members are working hard in planning their first annual undergraduate philosophy conference for this coming April. My research is primarily in Epistemology and Philosophy of Science, although I've had experience with other areas such as Metaphysics of Modality, Kant, Applications of Logic, Application of Probability, Cosmology, and Freedom and Responsibility. My goal is to use the wonderful resources provided by WMU to gain entry into a ranked PhD program in philosophy for the fall 2013 semester. My overall career goal is a position teaching philosophy at a four-year institution. The OU philosophy department was integral in allowing me the opportunity to pursue this career path.
Oakland University has been excellent in providing me with skills necessary to think critically and open my mind to new ideas. With their unique talents from various backgrounds, the OU philosophy department has sparked my infinite curiosity in the very discipline that they are enthusiastic to teach. The faculty has been more than accommodating in various ways. They are generously involved with student affairs such as: maintaining the existence of the philosophy club, presenting their work for student on their free time, and being available to mentor and discuss philosophy even after class.
Pursuing philosophy degrees offer a unique opportunity to involve oneself in creative solutions to deep issues that everyone is immersed in already. We all have questions about what exists, how we can know things, what a reasonable justification is, and what is right and wrong. Philosophy gives students an opportunity to, not only sharpen their own intuitions about such issues, but also open their minds to new ways of looking things. Philosophy teaches people to write and think analytically, which helps people communicate more efficiently. As a character builder, it stays with you forever. As a career builder, it allows you to develop critical reasoning skills for proving solutions to problems through new approaches, which is imperative to any career path.
Jared Bogdanov-Hanna, Class of '08
I received my degree in psychology. Philosophy definitely played a large role in my intellectual and life course. Learning the history and development of the systems and structures of thought really helps put a context on the hyper-complex systems that have grown from them. My critical thinking skills and my writing skills greatly improved with philosophy in my curriculum.
I am a farmer/educator/consultant in the food systems industry. Here's sort-of how I got here: cognitive sciences (including philosophy) -> behavioral ecology -> human ecology -> ecosystems ecology -> permaculture/agroecology. I work with systems theories working in the food system, along with others, trying to create systemic change in all aspects of the food system. Chronic illnesses such as heart disease, hypertension, diabetes, cancer, etc, are largely diet and lifestyle issues, which are enforced through complex economic, social, and legal systems, for the farmer and the consumer. Entertaining and operating in all of these complex systems and structures takes a lot of time and practice, and philosophy has helped in all of this. Globally, the food sovereignty movement has very deep philosophical, political, social and economic underpinnings.
I own my own business, Abundant Succession LLC, a permaculture education and consulting business. I work with organizations, institutions and communities to develop educational programming and training in organic gardening and permaculture, and I also do design, administrative, planning and management work on projects around the area. There is a growing demand for local and organic foods, and it's also showing to be a positive form of economic activity. Schools, institutions and hospitals are all building organic gardens and farms, and sourcing from local farmers, to curb costs and improve the health of those they serve. Last year I managed the Campus Student Organic Farm at Oakland University. One of our projects was to grow for Chartwells to distribute food into the school cafeterias, to improve the fresh food access for students. We also had a weekly Campus Farm Stand, which was very popular with faculty and staff. I was also involved in developing and instructing food related science programming at OU - Fundamentals of Organic Farming and Permaculture Theory and Practice.
Anyways, I've been involved in a lot of exciting developments through the years. Philosophy sharpens your mind, as long as you don't get lost in it. Going out and testing these philosophies, courses, designs, gardens and lifestyle changes in reality is very challenging, but very rewarding. It's a dance back and forth between theory and practice.
Rachel Reed, Class of '06
A Philosophy degree from Oakland University is truly a key to any vehicle to drive on any road that you choose. Philosophy teaches you not only how to be a student of learning, but also exposes you to concepts and ideologies that help you to become a global citizen. What does it mean to be human? What does it mean to do the right thing? What is honor, validity, and truth? These are just a few questions philosophy asks. As a student of philosophy you are constantly being challenged to think about the big questions that we, as humans, ask ourselves every day. A Philosophy degree from Oakland University arms you with the resources, confidence, and support to actually attempt to answer these big questions.
While most students with a Philosophy degree traditionally pursue interests in law or politics, I choose the marketing business route. My degree has served me well-working for companies such as The Ford Motor Company, General Motors, The International Ski Federation, and currently Coca-Cola. I utilize the skills and experience from my philosophy courses daily. Topics such as business ethics, writing and defending valid arguments, and reasoning, are utilized daily within my profession. Philosophy trains your mind to transform abstract ideas and concepts into tangible words. Therefore, we (philosophy students) tend to be excellent communicators and facilitators of innovation and creativity.
People often ask me, "Philosophy!? How did you end up in marketing?" I always respond with, "You can do anything you want with philosophy! I thought, I could major in marketing and learn about marketing concepts, budgeting, product launches, and learn what it means to be a good marketer….or, I could major in philosophy and learn about what it means to be human. I could die tomorrow not knowing how to put together a business plan and that would be okay. But to die without asking yourself and exploring the questions of what it means to live? You tell me what?s more important in the long run".
The friendships that I made with my professors and peers were genuine ones. I looked forward to every single course and valued the authentic engagement that was demonstrated by my peers. My experience on the 2006 Oakland University Ethics Bowl team was a powerful one and helped me gain experience with presenting and public speaking skills-something I use every day in the workplace. I am proud to be a Grizzly and even more proud to hold a degree in philosophy. Applying concepts in philosophy extend far beyond court rooms, political debates, and graduate schools…literally every single story on the nightly news can be directly linked to a philosophical question, concept, or theory. Therefore, one can literally utilize their degree every day, in every situation, and with anyone….and that's pretty cool, I'd say.
Rachel Reed (2006) is District Marketing Manager at Coca-Cola