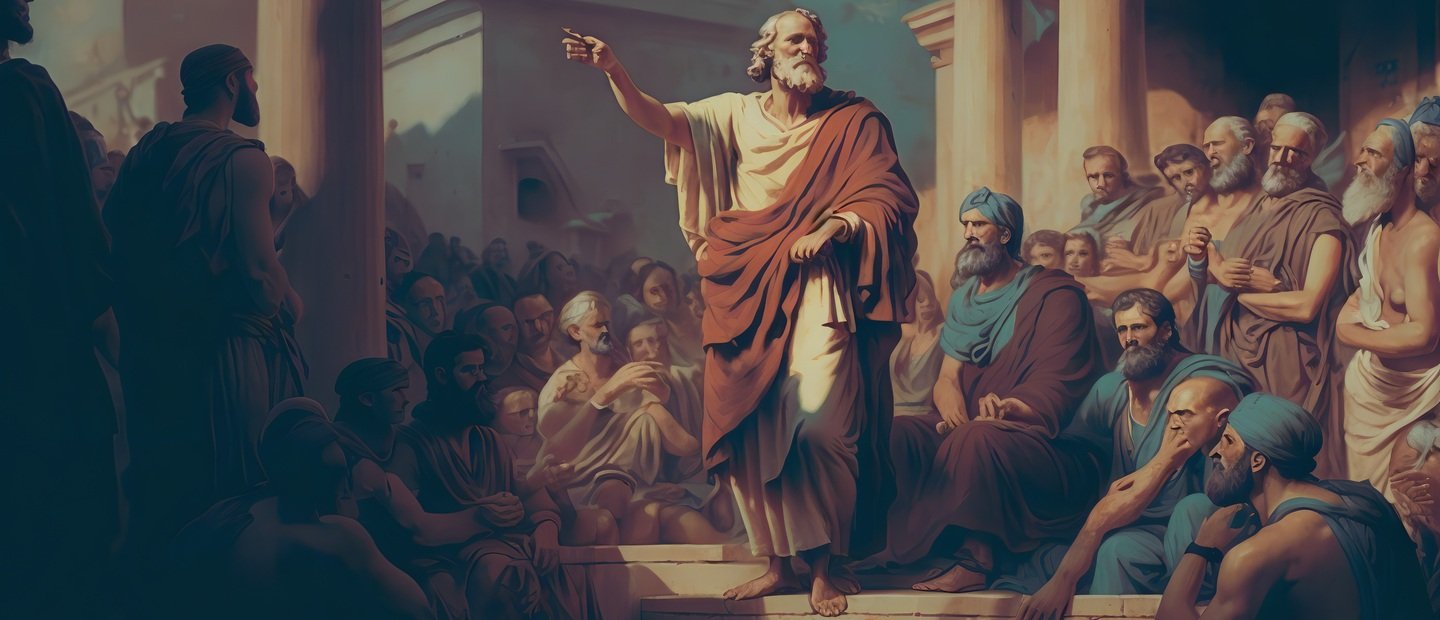 Connect
Visit the alumni page and let us know what you're up to through Philosophy's Alumni page.
Are you in a career that has you facing moral issues? Please consider being a guest speaker in one of our ethics courses. To volunteer, contact Professor Navin at navin@oakland.edu.
Engage
Attend the Burke Lecture. This year's speaker, Nancy Tuana, is one you don't want to miss. For details, visit oakland.edu/phil.
Alumni are welcome to attend our many presentations from our philosophy colloquium-series speakers. For a list of presentation times and topics, visit OU's Department of Philosophy.
Support
Help us to continue the Center for Ethics' mission to encourage fruitful discussion of timely and important moral issues. From the class philanthropy project, to the ethics bowl teams, to research and community engagement, your tax-deductible donation will help spread discussion to have a positive impact on our ever-changing and complicated society. 
Faculty News
Ami Harbin appointed Director of WGS
Congratulations to Professor Ami Harbin for being appointed director of Women and Gender Studies (WGS). With her dual appointment in both philosophy and WGS, Harbin brings her unique and highly relevant research to this important position. WGS has both a major and a minor, as well as a minor in LGBTQ studies. As director, she is looking forward to coordinating all the work for the program.
Joyce Havstad Promoted with Tenure
Congratulations to Joyce Havstad on her promotion to associate professor with tenure. With expertise in both science and philosophy, Havstad teaches a variety of classes including engineering ethics, bioethics and animal minds. Her research covers topics in philosophy of biology, philosophy of chemistry, and science and technology studies. Havstad is an asset to the department and the University and we are beyond thrilled that she will be staying with us for the long haul.
Lisa Campbell Named Director of Great Lakes Regional Ethics Bowl
Our very own Lisa Campbell has assumed leadership of the newly-formed Great Lakes Region of the National Intercollegiate High School Ethics Bowl. As director, she organized the competition, which was hosted at OU. In addition to this role, Campbell continues as co-coach to our two highly successful ethics bowl teams, along with Professor Mark Rigstad.
Professor John Halpin to Retire
This year, Professor John Halpin announced his retirement.
Halpin brought to OU his expertise in logic, philosophy of science and philosophy of mind. He built the logic café, giving students a magnificent online tool for learning logic. With his main interest in philosophy of science, Halpin wrote many papers that looked at its connection to philosophy of language, metaphysics and logic. In addition to his research, Halpin was an active member of the department by reading and giving constructive advice on colleagues' work and serving on several committees that helped the department flourish and grow. We will miss him and are appreciative of the many contributions he made.
Halpin is in partial retirement now and will officially retire in fall of 2021. The department is sad to see him go, but wishes him luck in his new endeavors.
Community Outreach
Philosophy Camp Has Another Successful Year
This year's philosophy camp had 19 campers; almost double from the previous year. Students came from a variety of high schools around the area. The theme was identity. Students studied and discussed the concept of identity from a variety of perspectives, including ethics, metaphysics, philosophy of gender, philosophy of religion and political philosophy. The combination of high school students, philosophy majors and professors make camp a dynamic experience for all and we can say with confidence that this year's camp created much excitement among campers, professors and our students.
Our philosophy students, who help run the camp, are inspired by the experience and gain many skills helpful in their future endeavors. One of our student leaders said, "My experience was fantastic, to say the least. I think I really found my calling, working with philosophy at the high school level."
Another commented on the skills gained from this leadership experience. He said, "Philosophy Camp helped me practice the roles of public speaker, planner, improviser and friend all at once."
The campers fell in love with philosophy as a discipline and made friends in the process. One student commented, "Our professors love having the opportunity to share their love of philosophy to students — inspiring them to pursue more learning in the future."
If you would like to help a student attend camp next summer, please visit the Center for Ethics.
Ethics Bowl Teams Win Great Lakes Regional Competition
This year, our two ethics bowl teams won first and second place at the regional competition. Held at OU with 13 teams competing, our two teams won with an undefeated record. If you would like to help fund the trip to Nationals or support future ethics bowl teams, please visit the Center for Ethics.
Department Sponsors National High School Ethics Bowl Team
For the third year, our department is sponsoring a National High School Ethics Bowl team. Professor Elysa White is leading a team of five students from Oak Park High School. The students love competing in the bowl, and the skills they are learning are invaluable. We would love to expand the number of teams we sponsor. If you know of any high school that would like to field a team, please connect with Elysa White at koppelma@oakland.edu.
If you would like to support our High School Ethics Bowl endeavors, please donate to the Center for Ethics.
Lectures
Burke Lecture Sure to Excite and Entice
This year's Burke Lecturer is Nancy Tuana, a professor at Penn State University where she heads the Rock Ethics Institute. This nationally-recognized institute engages in interdisciplinary research on ethics and ethically-responsible policy making in areas as diverse as food ethics, climate change, critical philosophy of race, and moral literacy. Tuana's lecture, titled "Racial Climates," will be about racial and economic injustices in the impact of climate change and other environmental harms. Please join us for what promises to be an engaging and timely lecture. The Burke Lecture is scheduled for March 5, 7–9 p.m., in Banquet Room A of the Oakland Center.
New Class Offered in Artificial Intelligence
Professor Fritz McDonald is offering a new class in the philosophical foundations of artificial intelligence and cognitive science. The course examines questions such as: Is the human mind a kind of computer? If so, what kind of computer is it? Could a sophisticated robot think, feel or be consciously aware? Topics covered in examining these questions include cognition, perception, linguistic processing and ethics.
Philosophy Student Maggie Schneider to Present at Conference
Maggie Schneider, a senior philosophy major and member of our ethics bowl team, is quite a superstar. Her paper, "Bananas, Beliefs, and The Being," has been accepted for a poster presentation at the Association for Practical and Professional Ethics conference in Atlanta, GA in February. Her paper questions whether a particular version of agnosticism, Determined Agnostheism, is a justifiable position. She argues that not only is this position wishy-washy, as Richard Dawkins claimed, but also that it is incoherent because its originating premise is ultimately untenable.
In addition to being a star student, Schneider is a star athlete. As a dedicated member of our cross-country team, she overcame a hip injury to win three individual championships in a row for our Horizon League. In addition, she participated in the NCAA Division One national championships. Schneider spoke of this experience as one that showed her what "hard work and dedication mean in a physical sense, and the power a positive mind has in endurance running."
Schneider drew on her many talents in her role as high-school philosophy camp coordinator this past summer. This opportunity strengthened her desire to pursue teaching as a career. Her long-term goal is to teach philosophy or theology.
If you would like to help Schneider attend the conference to present her paper, please visit OU's Department of Philosophy.